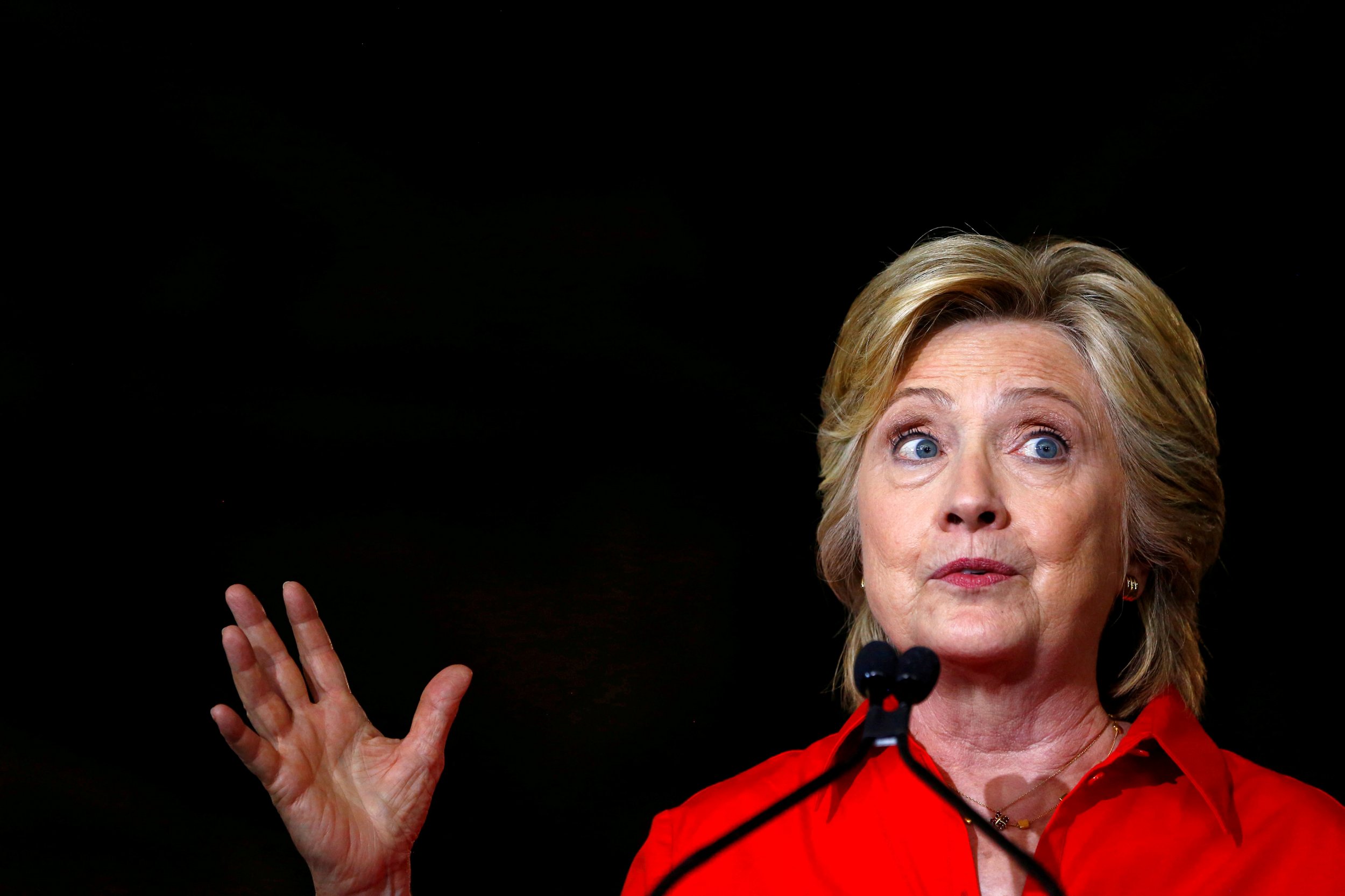 A confidential informant to the FBI in an investigation into former Secretary of State Hillary Clinton's role in an Obama administration-era uranium company deal was identified on Thursday as a former lobbyist for a Russian company.
The lobbyist, William Campbell, told Reuters he is the informant who will testify before Congress about the 2010 sale of Uranium One, a Canadian company with uranium assets in the U.S., to the Russian state-owned nuclear giant Rosatom. Campbell provided information and documents to the FBI while undercover inside a U.S. unit of Rosatom in Maryland.
Senate Republicans who launched the investigation into Clinton's role in the deal had kept the informant's name secret, and his lawyer had declined to reveal his identity.
Campbell said he wants to testify out of concern for Russia's involvement in the U.S., and declined to elaborate. "I have worked with the Justice Department undercover for several years, and documentation relating to Uranium One and political influence does exist and I have it," he said.
But two law enforcement officials involved in a Rosatom bribery and racketeering case told Reutersthey have no record or recollection of Campbell speaking about the uranium deal during several interviews with him. FBI agents and a confidential informant made secret recordings, gathered records and intercepted emails dating back to 2009 that showed that Russian officials had compromised an American uranium trucking firm with bribes and kickbacks. However, the Department of Justice waited until 2014 to bring charges.
Senate Republicans last month launched the investigation into the 2010 deal, demanding to know what Clinton and other Obama administration members on the Committee on Foreign Investment in the United States (CFIUS), which unanimously approved the sale, knew about Russian involvement, and whether national security was compromised.
Attorney General Jeff Sessions is reportedly considering whether the Department of Justice should name a special counsel to investigate the sale. Clinton told Mother Jones that would be a "disastrous step into politicizing the Justice Department" and "such an abuse of power."
"This latest iteration is simply more of the Right doing Trump's bidding for him to distract from his own Russia problems," Clinton spokesman Nick Merrill told Reuters.
Republicans also have tried to tie the sale to $145 million in donations stakeholders in the Russian company made to the Clinton Foundation before the deal went through.