'Cognac Is Better than Toradol': Former NFL Star Used to Take Shots of Hennessy Before Games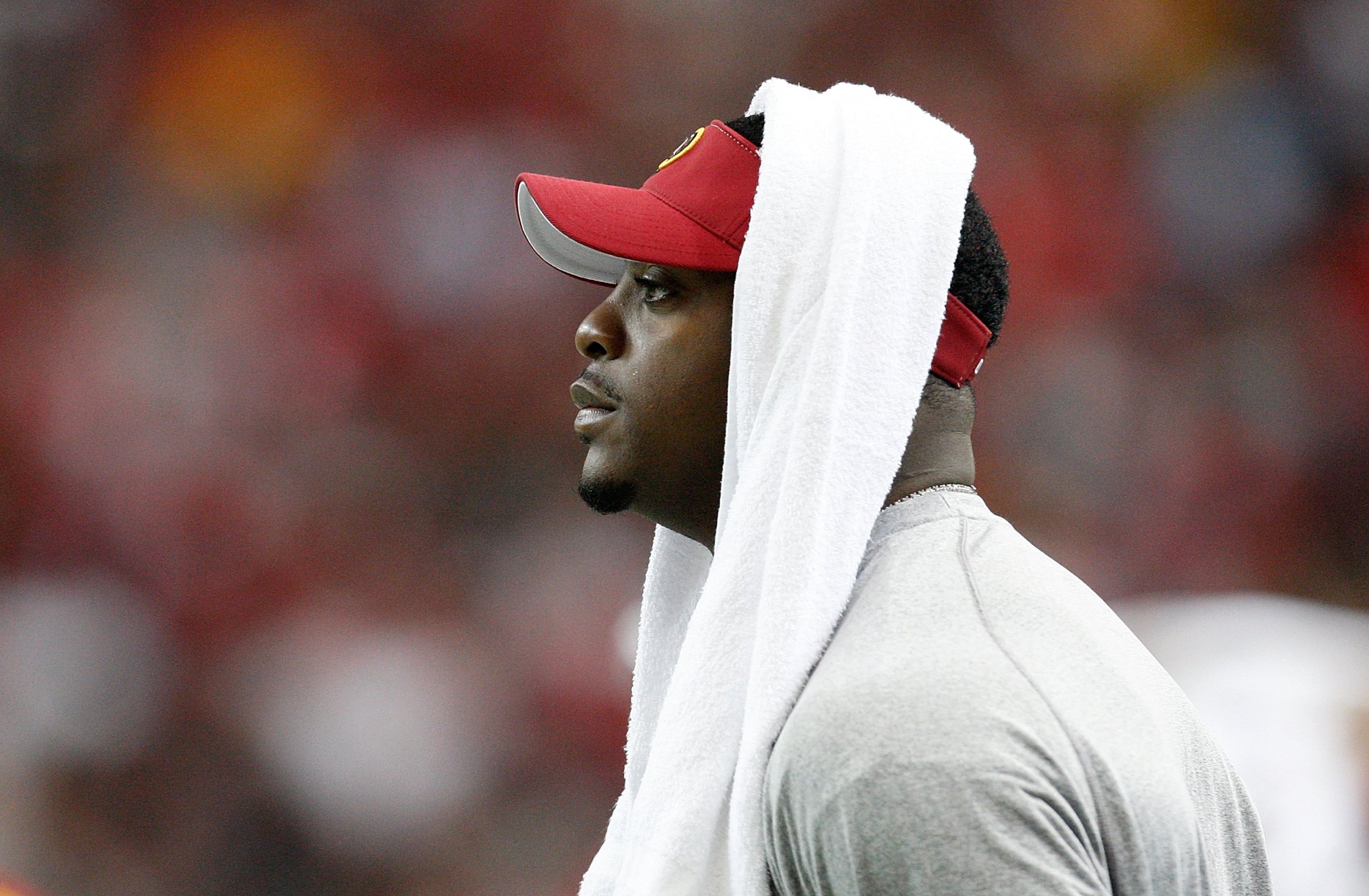 Diet is a key factor in the career of a modern NFL player. A balanced intake of food can prevent injury, speed up recovery and contribute to extend a player's career.
It is no coincidence that Tom Brady, whose diet excludes the majority of fruits and a great deal of vegetables, cereal, gluten and flour, is still piloting the greatest dynasty in NFL history to Super Bowl after Super Bowl.
Not everyone, however, can be as regimented as the New England Patriots' quarterback.
Former Denver Broncos and Washington Redskins running back Clinton Portis certainly isn't and revealed he used to drink cognac before games.
Portis, who spent nine seasons in the NFL before retiring in 2010, admitted he used to have a shot of Hennessy before games.
"That's true," Portis told Fox Sports' Kristine Leahy when asked about drinking Hennessy. "If you're going out to have a good time, you pregame, right? […] It was a turn-up. For me, it wasn't like I was getting drunk. We took one shot."
The 37-year-old, however, insisted the cognac was not simply intended to increase the adrenaline flow but rather to help him cope with the physical beating awaiting him out on the field.
"I wasn't taking Toradol shots," he explained, referring to a powerful anti-inflammatory that is common between NFL players.
"I wasn't doing drugs. It was more of, instead of taking the shot, I'm already in pain."
Like most anti-inflammatories, prolonged use of Toradol can trigger a host of side effects, including serious repercussions on kidneys and the gastrointestinal system. Overreliance on anti-inflammatory isn't exclusive to the NFL either, as a number of high-profile rugby players in Europe have revealed they regularly took similar treatments before games in order to play through the pain barrier.
Portis explained chronic pain is a condition NFL players have to learn to live with, but he felt cognac helped him to cope with it better than tablets could.
"I don't know a football player that's not in pain during the season," he continued.
"Especially when you're a running back, and I'm getting 25 and 30 carries a game.
"For me, it was kind of like this shot, and I'm going out to play. Like this is gonna take the pain away or the fear, or whatever it was. Like now it's time. After I took that shot, it was like OK, now it's time to go do this instead of going to lay down and take a Toradol shot, which all of the sudden comes out is hazardous to your health, is dangerous to you. I skipped that curve."