Clinton: Pray for Freddie Gray's Family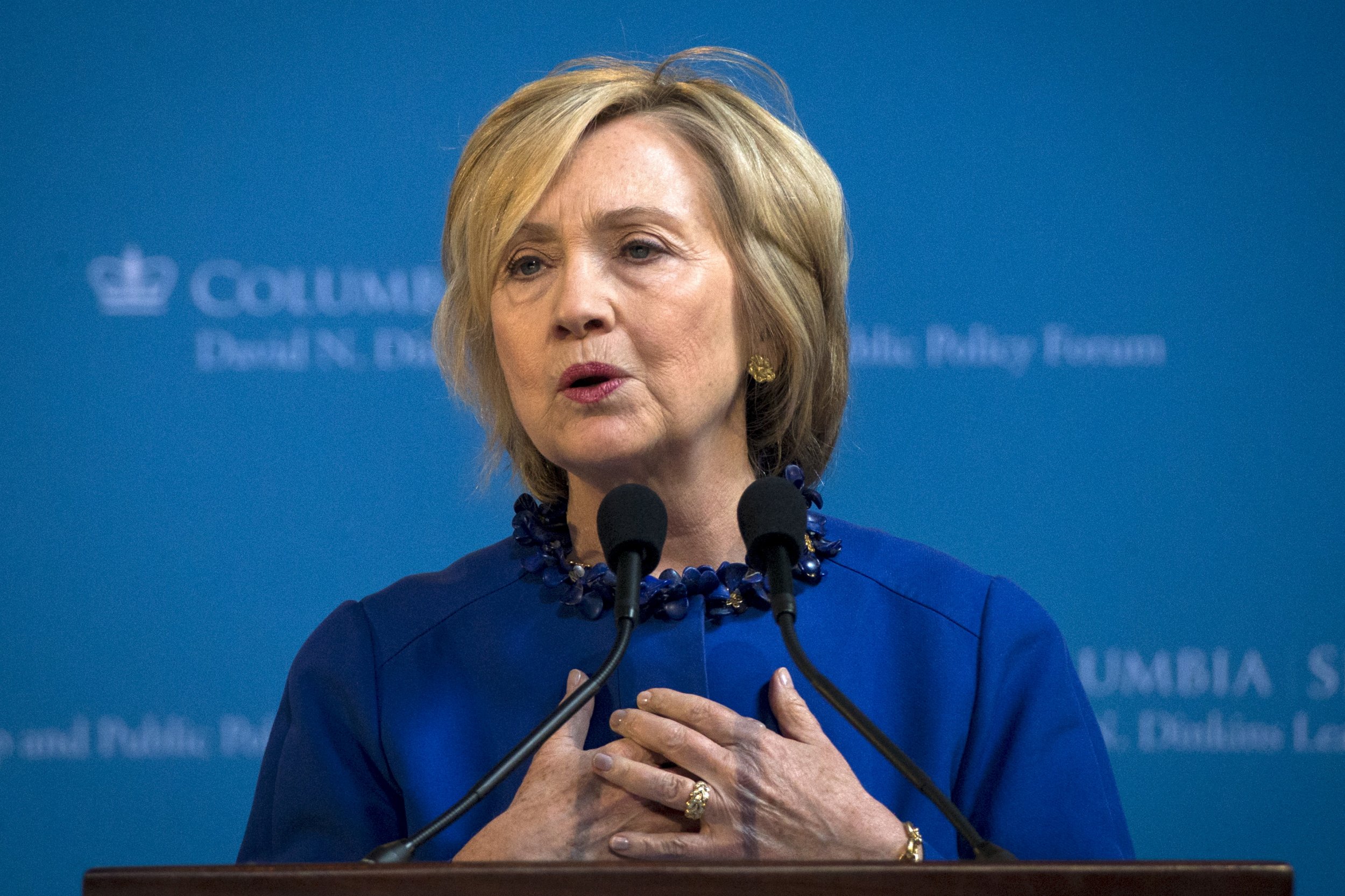 Democratic presidential candidate Hillary Clinton on Wednesday asked her fellow Americans to pray for the family Freddie Gray, whose recent unexplained death in police custody set off days of peaceful protests in Baltimore, as well as rioting and looting.
"Please join me in saying a prayer for the family of Freddie Gray and all the men whose names we know and those we don't," Clinton said, referring to the black men who have died at the hands of police.
The former first lady's remarks came during a speech about crime, punishment and rehabilitation delivered at Columbia University's School of International and Public Affairs, in New York. The Democratic front-runner said the violence that has ripped through parts of Baltimore "has to stop," adding that "everyone in every community benefits when there is respect for the law and when everyone in every community is respected by the law."
Clinton also criticized the country's relatively high prison population. "It's time to end the era of mass incarceration," she said. "We need a true national debate about how to reduce our prison population while keeping our communities safe."
She suggested reducing U.S. prison expenditures by $28 billion. "You can pay a lot of police officers and nurses and others with $28 billion," she said.
Clinton's first public policy speech comes on the heels of accusations that her family's foundation, the Clinton Foundation, failed to disclose possible conflicts of interest and foreign donors.