Hillary Clinton Steps Up Republican Outreach in Wake of Donald Trump Video Scandal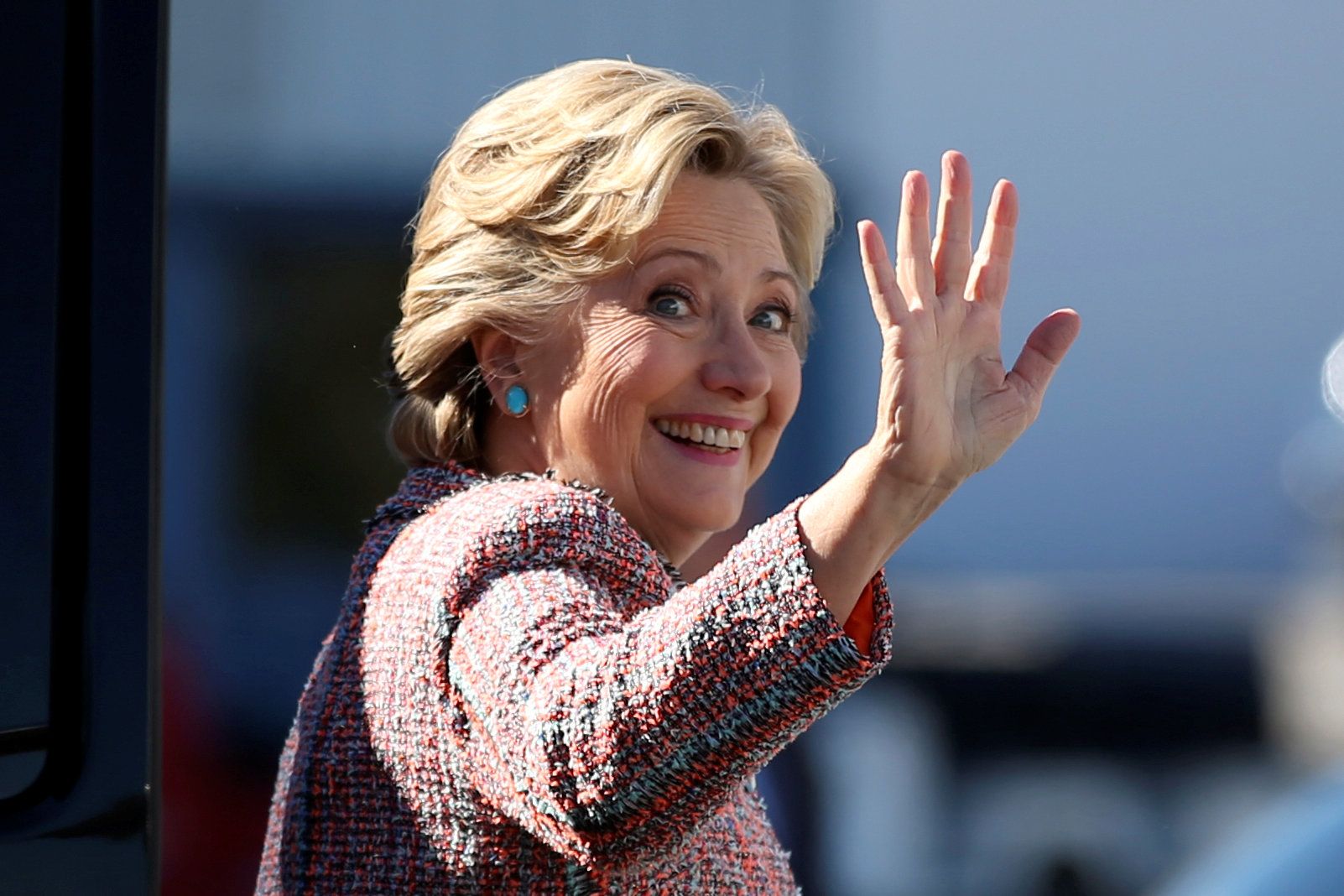 Republican officials past and present are abandoning Donald Trump's campaign in droves this week, but will the rank and file follow? There are some small signs of such movement in the latest polls, and Hillary Clinton's campaign is trying to encourage it with a series of ads emphasizing her GOP support.
In one of those ads, the mother of an autistic boy talks about how Trump's mockery of a reporter's disability was "disqualifying" for her. "I'm a Republican, but this election is so much bigger than party," says Jennifer Kohn. She emphasizes in the ad that she doesn't always agree with Clinton but believes the Democrat is "reasonable" and "can work with other people." The other three ads in the series, which feature a former official in President Ronald Reagan's administration, a Republican army veteran and a former Florida county GOP chair, echo similar themes—that Trump is too risky and too divisive, while Clinton has the experience and pragmatism to lead the country. The 30-second ads are airing on national cable channels and being included in some of the campaign's existing ad buys in the battleground states of Florida, Iowa, Nevada, North Carolina, Ohio and Pennsylvania.
The Clinton campaign is also hosting a rally Tuesday in Cincinnati, one of the most competitive regions in Ohio, featuring former eBay CEO and California gubernatorial candidate Meg Whitman, one of Clinton's most prominent Republican surrogates. Whitman has already held fundraisers and roundtables with business leaders in support of the Democrat's campaign.
The Republican Party elite's resistance to Trump is not new. Leading figures like Ohio Governor John Kasich—a vanquished GOP primary foe—and George H.W. and George W. Bush, the last two GOP presidents, were among the first to make clear they would not support the real estate mogul, even before he became the official nominee. Despite the queasiness at the top, Trump managed to consolidate support among Republican voters over the summer, reinforcing the deep well of distrust between the party establishment and its base. As of last Friday, a Fox News poll found Trump and Clinton had virtually identical support from registered voters of their parties—87 percent of Democrats backed Clinton and 84 percent of Republicans supported Trump.
The campaign got a jolt Friday evening, however, when The Washington Post posted an eye-opening 2005 video that caught Trump having an "extremely lewd" conversation in which he joked about treating women in ways that many would consider sexual assault. That has prompted a fresh wave of Republican defections from the Trump campaign, including 2008 presidential nominee John McCain and dozens of other current members of Congress. On Monday, House Speaker Paul Ryan told his GOP colleagues he would no longer campaign for Trump and will turn his efforts to defending their House majority. New polls out Tuesday do not show a similar exodus at the rank-and-file level, with self-identified Republican voters holding steady behind Trump. But they do chart a shift in independent voters, many of whom are actually not all that independent.
As the Pew Research Center and others have documented, the majority of so-called independent voters have a consistent partisan tilt, almost evenly split between those leaning Democrat and those leaning Republican. The Clinton campaign, however, believes that independents in this election skew heavily Republican, encompassing many moderate voters who have traditionally supported GOP candidates but have abandoned the party over Trump and the GOP's longer-term lurch to the right.
The Clinton campaign has been aggressively, if quietly, wooing those voters since August, after Trump's spat with a Muslim Gold Star family raised widespread doubts about his judgment. On August 10, the campaign launched "Together for America," a national coalition of Republican and independent leaders that support Clinton in the election. And as the Washington Examiner documented in September, the campaign has already engaged in digital outreach and door-to-door contact to connect with suburban, college-educated white voters in key swing states like Pennsylvania, people who may be turned off by Trump but uneasy about supporting a Democrat. Its latest round of ads are just an intensification of those efforts. And the potential payoff could be significant.
Independent voters, after all, are a big part of the reason for the uptick in the polls Clinton has enjoyed since the first debate. Combined with a consolidation of her support among Democrats, who are moving into her camp and away from third-party candidates, they have helped the former secretary of state build a small but solid lead on Trump nationally. The challenge for Clinton in this final stretch is balancing her message of moderation to suburban, white voters with the populist pronouncements that appeal to onetime supporters of liberal primary rival Bernie Sanders. In a typical election, that may well have been impossible. Trump and his scandals, however, are giving Clinton an opening.