Hillary Clinton Should Just Retire And Leave Politics Almost Three Out Of Five Voters Believe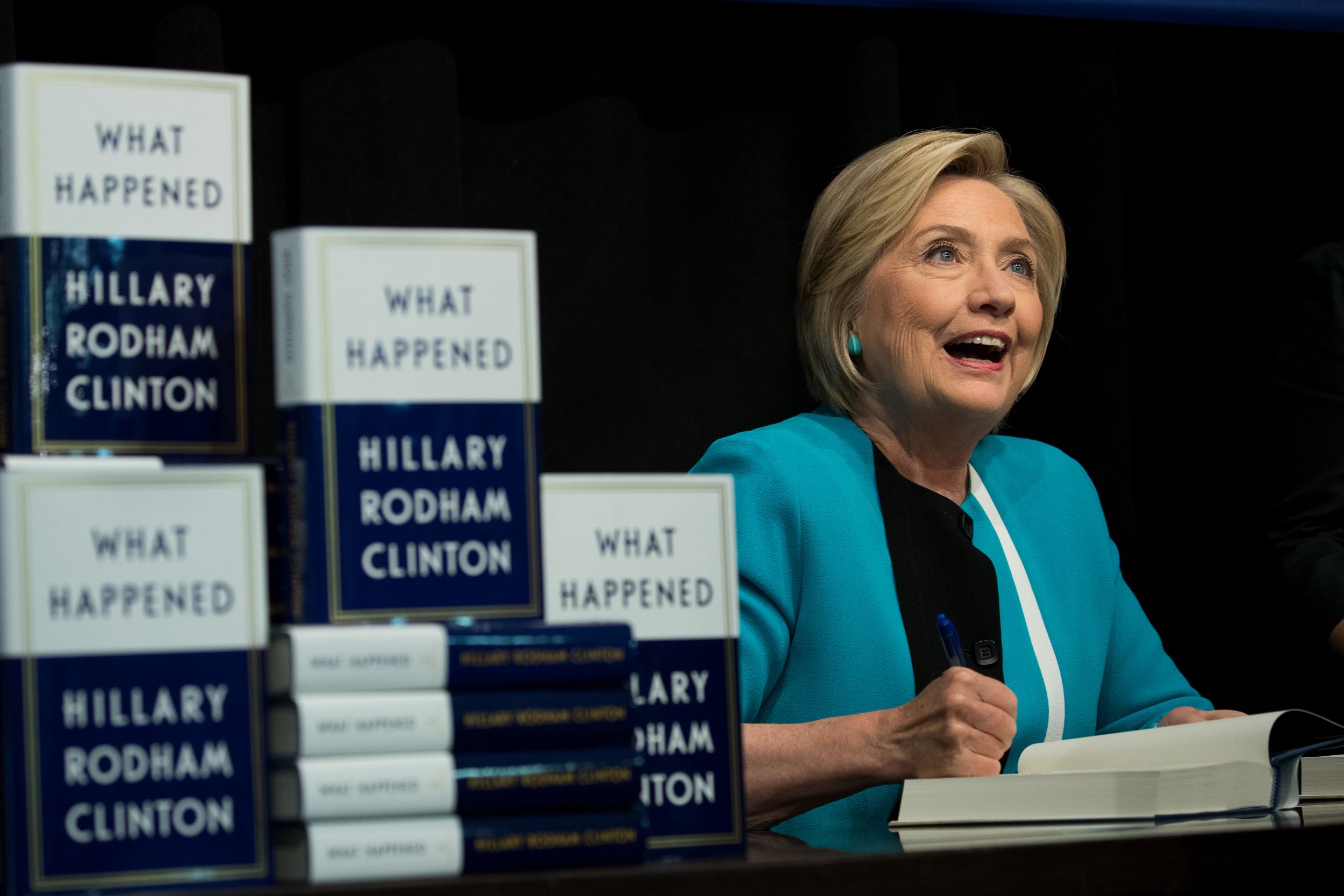 Former Democratic presidential nominee Hillary Clinton should make her loss to President Donald Trump the final bow of her political career, a strong majority of Americans believe according to a poll released Tuesday.
A Rasmussen Reports survey showed that 61 percent of voters believe "It's time for [Clinton] to retire," compared to just 30 percent who said she still had a future in politics. Nine percent were unsure.
Voters, though, were mostly split as to why Clinton fell to Trump in one of the most contentious elections in the nation's history. Forty-four percent said the former secretary of state lost last year because of the "weakness of her candidacy, while 40 percent believed Clinton lost due to "outside factors."
For months, Clinton has taken a very public beating for speaking out about her election loss, most recently as part of the promotion tour for her campaign memoir, "What Happened."
"The best thing she could do is disappear," a former Clinton fundraiser told The Hill. "She's doing harm to all of us because of her own selfishness. Honestly, I wish she'd just shut the f--- up and go away." A similar comment was made by a New York newspaper columnist last year — which Clinton quoted in the book.
Clinton has ruled out another run at the Oval Office, but also said she will not step off the political stage.
"I am done with being a candidate," Clinton said on CBS's "Sunday Morning." "But I am not done with politics because I literally believe that our country's future is at stake."
Clinton also attacked Trump's preparedness for the job and challenged his guffaw at the enormous responsibility that is the presidency.
"We have a reality show that leads to the election of a president. He ends up in the Oval Office. He says, 'Boy, it's so much harder than I thought it would be. This is really tough. I had no idea,'" Clinton said. "Well, yeah, because it's not a show. It's real. It's reality, for sure."
The survey comes as Clinton promotes her new book, which was released Tuesday. The 512-page tome offers several explanations for her loss to Donald Trump.
Clinton has claimed fellow Democratic nominee Bernie Sanders' refusal to get out of the race after she had a stranglehold on the nomination played a significant role. But she also cited former FBI director James Comey's announcement just 10 days before Election Day that the agency was again reviewing Clinton's emails.
Clinton also criticized media outlets like The New York Times and others for its coverage of the email investigation.
The survey was conducted Sunday to Monday and drew 1,000 responses, with a margin of error of plus/minus-3 percent.