How Hillary Clinton and Mitt Romney's Ex-Aides Are Coming Together to Fight Election Hacking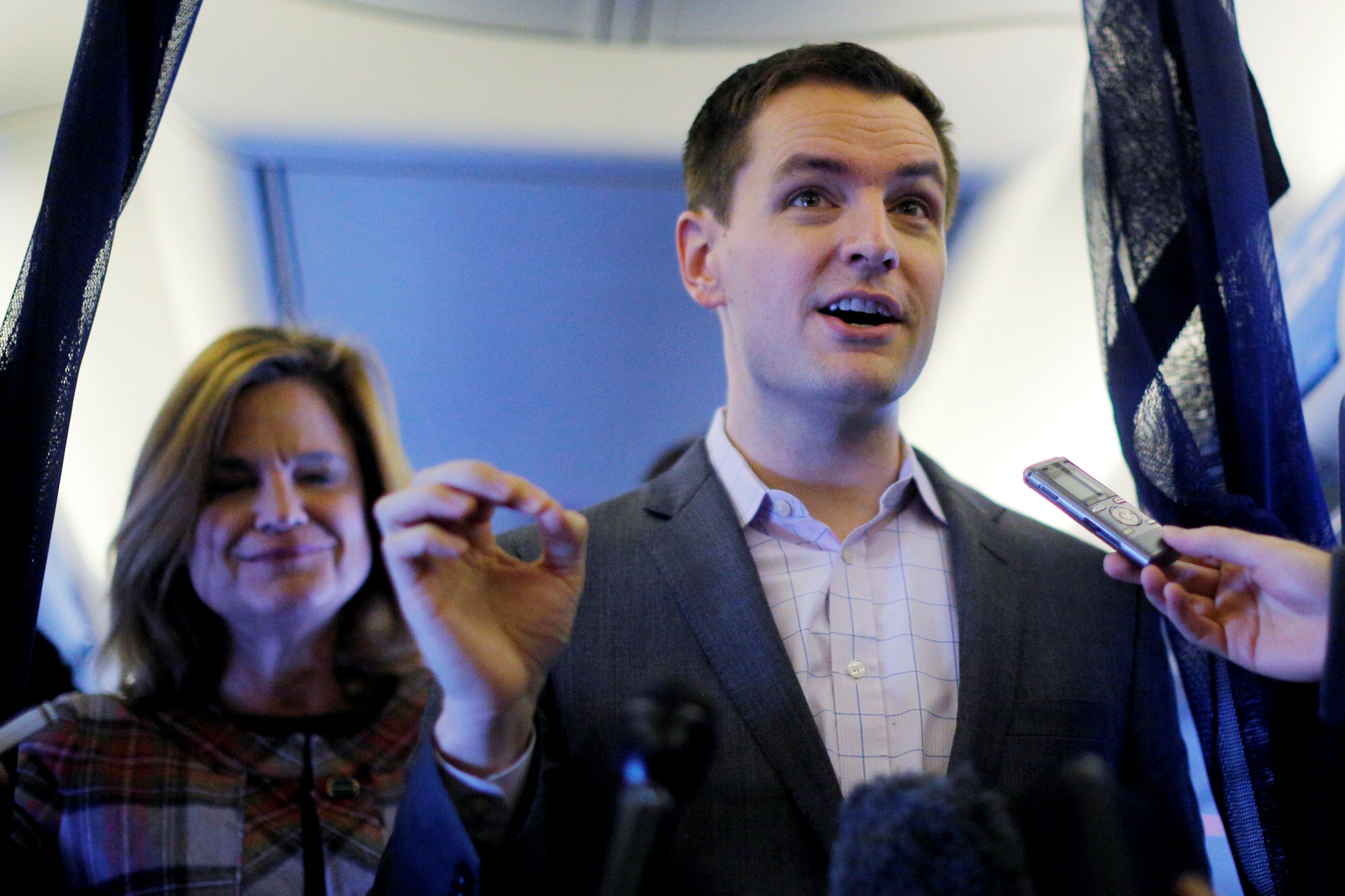 Two unlikely individuals are working together on a bipartisan effort to fight cyberattacks and protect the integrity of U.S. elections. The former presidential campaign managers of Democrat Hillary Clinton and Republican Mitt Romney are leading an initiative, launched Tuesday, called "Defending Digital Democracy," specifically to prevent repeats and copycats of Russia's 2016 election interference.
Related: Voters prefer President Trump to Hillary Clinton, a poll finds
Robby Mook, Clinton's 2016 campaign chief, and Matt Rhoades, Romney's 2012 campaign manager, are co-leading the project. They will execute their endeavor at the Harvard Kennedy School's Belfer Center for Science and International Affairs in Cambridge, Massachusetts.
Experts from the national security and technology communities, including Facebook and Google employees, will join Mook and Rhoades. Among other things, the project aims to "identify and recommend strategies, tools, and technology to protect democratic processes and systems from cyber and information attacks," according to a news release. It's the first major effort outside the government that specifically aims to deal with recent hacking operations, and it hopes to make progress on prevention techniques through being bipartisan but nongovernmental.
"Foreign actors could target any political party at any time, and that means we all need to work together to address these vulnerabilities," Rhoades said in a statement. "This project will bring together not just different parties and ideologies, but subject matter experts from cyber security, national security, technology and election administration to make a difference."
The Belfer Center is the focal point of the Kennedy School's research, teaching and training in international security and diplomacy, environmental and resource issues, and science and technology policies, as well as where those topics intersect.
In 2012, Chinese hackers targeted Romney's campaign against then-incumbent President Barack Obama. Then, during the 2016 election campaign, Russian-backed hackers stole information from the Clinton campaign and the Democratic National Committee, according to assessments by U.S. intelligence agencies. In January, the office of the director of national intelligence released a report that said Russia had attempted to undermine Clinton and assist Republican candidate Donald Trump to win the presidency. Obama has faced criticism for not taking federal action to respond, after The Washington Post reported that he had found out about the Russia meddling in early August.
Russia is also believed to have attempted to influence elections in other countries, including the French presidential election.
Last week, Donald Trump Jr. was forced to release a controversial email exchange he had with a Russian lawyer during his father's 2016 campaign. The emails revealed that the lawyer claimed to have details to share that would incriminate Clinton.
President Trump's lawyer has said there wasn't anything illegal about Trump Jr.'s meeting.
Just a small number of Republicans in the U.S. believe Russia interfered in the election, with the majority outright denying Russian attempts to influence the result, according to a new Washington Post/ABC News poll.
How Hillary Clinton and Mitt Romney's Ex-Aides Are Coming Together to Fight Election Hacking | U.S.