Russian Uranium Investigation: Bill Clinton Met Putin After Asking to Meet Top Nuclear Industry Official, Emails Show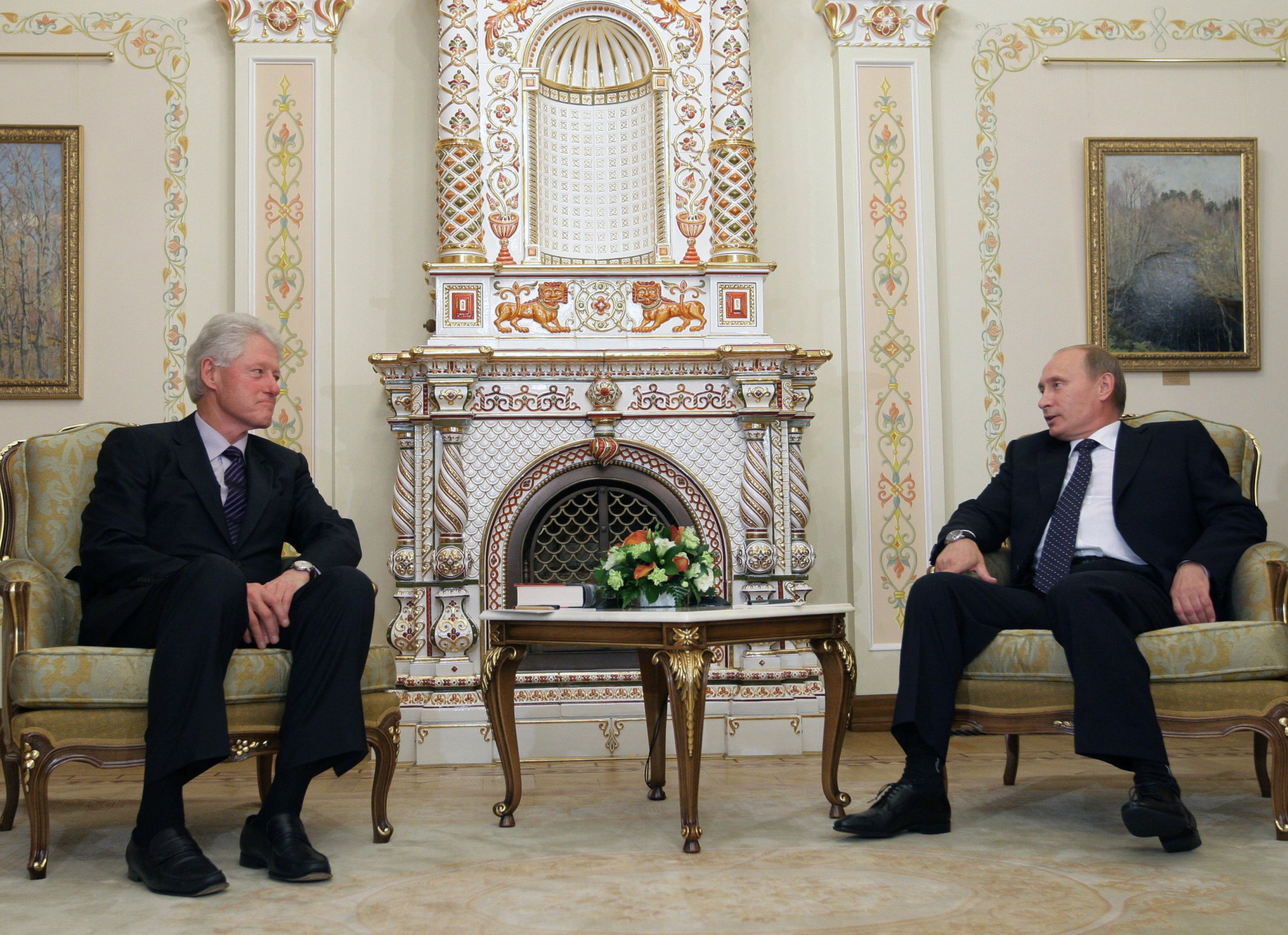 When planning a trip to Moscow for a speaking engagement in June 2010, former President Bill Clinton reportedly tried to meet with an official who was part of a Russian state-run company seeking approval to purchase a uranium company with holdings in the United States. Instead, Clinton ended up meeting Vladimir Putin.
A month prior to the trip, Clinton, whose wife, Hillary Clinton, was secretary of state at the time, asked the State Department if it had any "concerns" about a list of 15 people he intended to meet in Russia, The Hill reported Thursday, citing emails and government records.
Among them was Arkady Dvorkovich, an aide to Russia's president at the time, Dmitri Medvedev, and a board director of Rosatom, the state-run atomic energy agency that was vying for a majority stake in Canadian company Uranium One. The company had mines in the United States, and if the deal went through, Russia would gain control of 20 percent of the U.S.'s uranium.
The deal did win approval even though the FBI reportedly discovered that officials in Russia's nuclear industry were bribing an American uranium trucking company, indicating a potential national security threat.
"In the context of a possible trip to Russia at the end of June, WJC [William J. Clinton] is being asked to see the business/government folks below. Would State have concerns about WJC seeing any of these folks," a Clinton Foundation adviser wrote in an email to two of Hillary Clinton's top advisers at the State Department.
After the foundation made several follow-up attempts to resolve the question, one of the secretary's advisers answered: "What's the deal w this?"
According to The Hill, the emails did not indicate how the matter was concluded, but Bill Clinton ended up not meeting with Dvorkovich or the 14 others listed. Also, aides to the Clintons and its foundation said the former president never met anyone involved in the Rosatom-Uranium One deal.
But Clinton did visit Putin at his home. At the time, Putin was serving as Russia's prime minister after spending eight years as its president, from 2000 to 2008.
The Clintons and former President Barack Obama have faced scrutiny this week over pay-to-play allegations connected to the Rosatom deal, which was approved in October 2010. Bill Clinton's Moscow speech in June 2010 was delivered at a Russian bank, Renaissance Capital, that reportedly was encouraging people to purchase shares of Uranium One and had links to the Kremlin, and the State Department was one of the many government bodies involved in approving the deal.
Hillary Clinton has said she was not involved in approving the deal, and other officials have said secretaries of state are rarely, if ever, involved in such deals.
Bill Clinton was paid $500,000 for the speech, and concerns have been raised about the amount of money donated to the Clinton Foundation by a mining financier who sold off his shares after his company, UrAsia, merged with Uranium One. The majority of those donations were made later, before Hillary Clinton's 2008 presidential run.