Who's Silicon Valley Backing for President?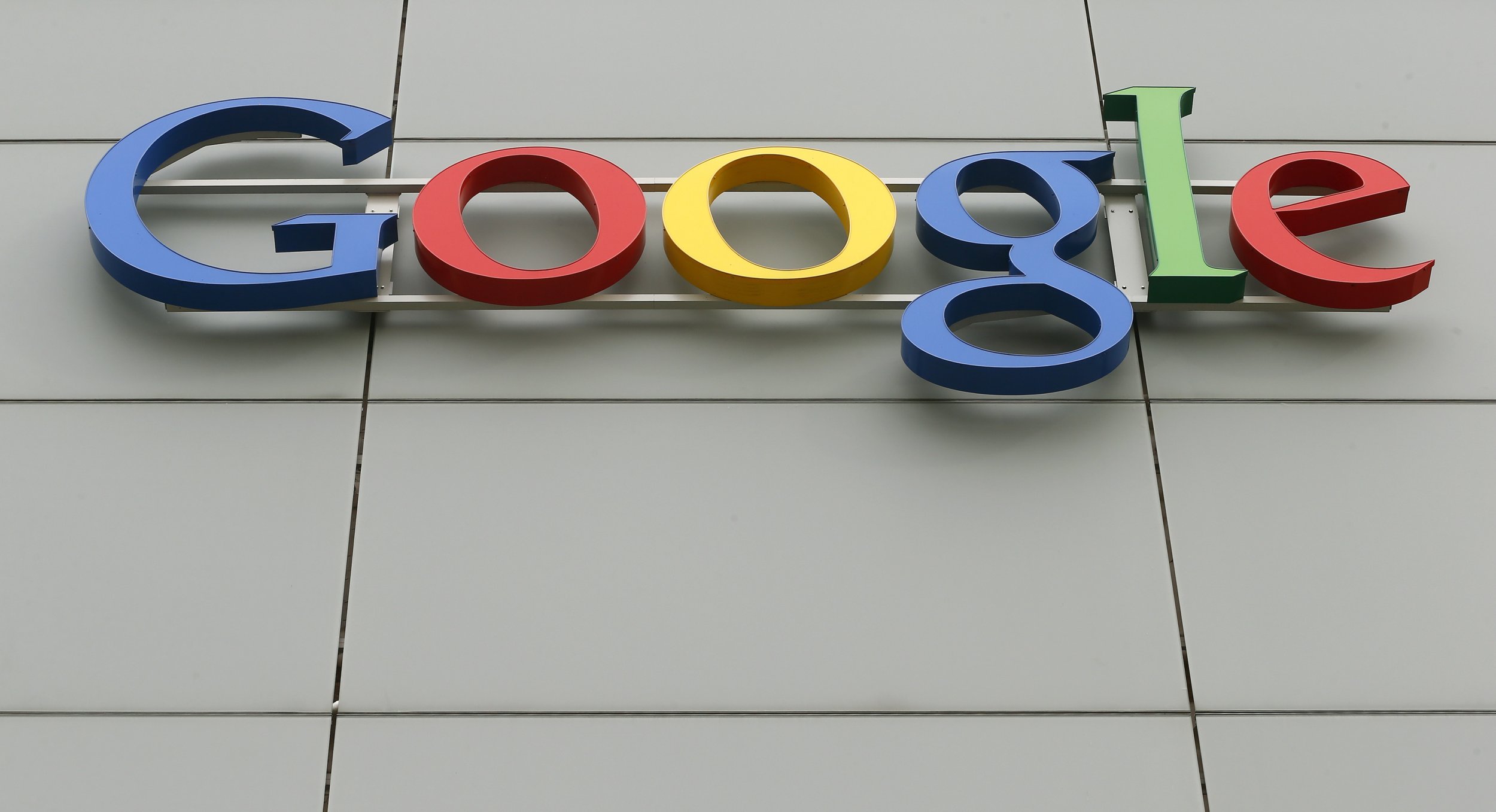 Silicon Valley has become a crucial stop for candidates running for president. In the past two decades of presidential races, the tech industry's total contributions have more than tripled to $60 million, crushing every major industry other than oil and gas, according to nonpartisan research group Center for Responsive Politics.
Of course, the Valley's hegemony is well-known to U.S. presidential candidates. Over the past year, presidential hopefuls have been clamoring for votes—and dollars— in the industry. Perhaps most notable was Democratic contender Hillary Clinton showing up as a surprise guest at an internal sales conference at tech company Cisco Systems last year—before she'd even announced her candidacy. And during the summer, GOP candidates Jeb Bush and Carly Fiorina also stumped in Silicon Valley, with the latter speaking at the TechCrunch Disrupt conference.
As of mid-October, data for the third quarter was in, and it offers the fullest picture yet of which way Silicon Valley is leaning.
In filings with the U.S. Federal Election Commission (FEC), made every quarter by the candidates' presidential campaign committees, Clinton, 68, and Vermont Senator Bernie Sanders, 74, came out the big winners in donations from Silicon Valley, leaving most of the GOP contenders in the dust.
Related: Donald Trump Demands Super PACs Supporting Him Return Money, as Hillary Clinton Disavows Private Prison PACs
In an analysis conducted by Newsweek of donations from employees at the 10 highest-grossing Silicon Valley companies, Clinton was the front-runner, with individual donations totaling $105,000 from employees at Google, more than $60,000 from employees at Facebook and just shy of $46,000 from those at Apple. Clinton's visit to Cisco also paid off, with donations in excess of $11,000, representing more than one-third of all the donations made by Cisco employees to presidential contenders in the third quarter.
In all, Clinton received more than $300,000 from individual employees of Silicon Valley's top 10 behemoths—including eBay, Oracle, Hewlett-Packard and Intel—and employees shelled out nearly $500,000 in the third quarter on the presidential candidates, according to the latest FEC filings. Nationally, Clinton raised $29.9 million in the third quarter, according to FEC data, leading all candidates. Campaigns cannot accept donations from individuals of more than $2,700 per election.
It should be noted that the donations filed in October from candidates' campaign committees do not reflect what has been collected in support of presidential contenders by super PACs, which can take unlimited donations and are supposed to operate independently of the candidates. The latest data from super PACs won't be available until January 31, according to an FEC spokesman.
Silicon Valley donations to Sanders, who came in behind Clinton, were just above $92,000 in the third quarter. And like Clinton, he took the lion's share of his donations from Google, which forked over more than $52,000. Apple came in a distant second, at just over $14,000. In all, Sanders raised $26.2 million nationwide in the third quarter, according to FEC data.
After favoring Clinton, Facebook employees divvied most of the rest of their remaining donations—which totaled around $80,000 in the third quarter—evenly among Sanders, Kentucky Senator Rand Paul and Florida Senator Marco Rubio. The latter two candidates are Republican favorites in the tech community.
These so-called "small-dollar" donations from individuals, while frequently amounting to less than what is being aggressively raised by super PACs, tend to offer the most accurate and up-to-date information about which candidates are holding the most sway over the nation's electorate, according to Mason Harrison, political director at Crowdpac, a nonpartisan startup in Menlo Park, California, that tracks state and federal election data.
"While we are not able to see all the information yet, I think what you're seeing is a reflection of what is proportional to the big picture, just not indicative of the full size," he tells Newsweek. Indeed, the totals from the FEC data on Silicon Valley reflect the national leads being enjoyed by both Clinton and Sanders.
The data was illuminating in other ways too. For instance, Republican candidate Fiorina, who was fired from her job as chairman and chief executive at Hewlett-Packard in 2005, garnered more political donations from HP employees in the third quarter than all other GOP contenders combined.
Related: Despite Hillary Clinton Promise, Charity Did Not Disclose Donors
Fiorina collected just under $8,000, coming in second only to Clinton, who received just over $15,000 from employees at HP. Sanders came in third place, with just under $5,000 from HP. Fiorina's showing runs counter to scathing media reports suggesting a lack of individual donations from HP employees because of her unpopularity while running the company. In fact, HP gave very few donations to candidates overall, and to GOP candidates in particular. According to the FEC filings, donations from HP employees to all other GOP contenders were just over $6,000.
"Silicon Valley, donations-wise and voting-wise, has always been very leftward-leaning, and we're still undergoing a coming of age in terms of how people here understand our influence in presidential fundraising," Harrison says. "In terms of a partisan breakdown, the Democrats have an institutional donor base here. Most of them have big donor lists, and they're taking almost all of their donations online through email solicitations."
Among other GOP candidates, Donald Trump, who did not solicit donations until very recently, received almost no money from the top Silicon Valley companies. And Bush, who has raised most of his funds from super PACs, also had a poor showing, raising just $13.4 million nationally from individual donors in the third quarter.
That said, Trump, a billionaire who has self-funded much of his campaign, received more than 70 percent of his donations nationally from small donors, coming in second only to Sanders, who reported more than 76 percent of his funding from small-dollar donors, according to a recent report from Crowdpac. "Trump hasn't really solicited money, but he has taken contributions," Harrison says.
When Silicon Valley leaned Republican, it tended to lean toward Paul and Rubio—for very different reasons. Paul drew support from companies like Google, Facebook and Apple for the strong anti-surveillance stance he took this year in Congress. "Intelligence and surveillance is a huge issue with the tech community, so many people like Rand Paul because he's very much aligned with that," Harrison says. "Candidates who take strong positions on the issues do tend to perform well in the tech community."
Rubio, on the other hand, is seen as "the last best hope for comprehensive immigration reform," Harrison says. And, perhaps most important, he has the backing of big players like Oracle founder Larry Ellison, a billionaire who donated $3 million to a super PAC backing Rubio, according to FEC filings over the summer. He also scheduled a Silicon Valley fundraiser for Rubio in June at his mansion in Woodside, California.
Donations to Rubio from employees who work at Oracle amounted to $27,000 in the third quarter, according to Newsweek's analysis. No other GOP candidate led in donations at any of the other top Silicon Valley firms.
Notably, donations to GOP contender and retired neurosurgeon Ben Carson, who is popular in many of the national Republican polls and also among small donors, hardly registered among Silicon Valley's top 10 companies, which donated less than $5,000 to him in the third quarter. Nonetheless, FEC filings showed his campaign raised $20.8 million for the period, mostly led by individual contributors.
While donations in the next presidential election cycle are seen easily topping those of 2012, Crowdpac estimates the tech community has poured no more than $5 million so far into bids for the White House—including funds to super PACs—and still has a lot of powder to burn. Because super PACs don't report their activities until early next year, it isn't clear which candidate is currently ahead. But as of the last reporting period, which ended June 30, Ellison's hefty donation alone put Rubio at the front of the pack.
Related: Bush Outraises Rubio, Cruz, Trails Carson
"I think if you were going to go by the number of donors in Silicon Valley, the Democrats are certainly leading, but in terms of the actual amount raised through the super PACs, that definitely goes to Rubio," Harrison says.
Super PAC funding is deceiving, because while it reveals financial clout, it doesn't necessarily show popular support, says Viveca Novak, editorial director at the Center for Responsive Politics. For instance, Rubio came in seventh place among all candidates in terms of individual donations for the third quarter, raising only $5.7 million nationally.
"Super PAC money is really skewed, because it can be funded entirely, or almost entirely, by one person," Novak tells Newsweek. "Contributions from individuals are more representative."
Of course, much still remains in flux, and with Silicon Valley fundraising just beginning to kick off for the 2016 season, a lot could change before Election Day, she notes.
"I'd say we still have yet to see Silicon Valley come out in support of a single winning candidate in the same way we saw Obama supported by the tech community in the last election," Harrison says.
"But let me put it this way: The reason we have so many politicians coming out to Silicon Valley to fundraise and win votes is that they want to meet the innovators and entrepreneurs who are driving the new economy. Silicon Valley's political influence is greater than its size and numbers."