Clinton and Sanders Respond to GOP Debate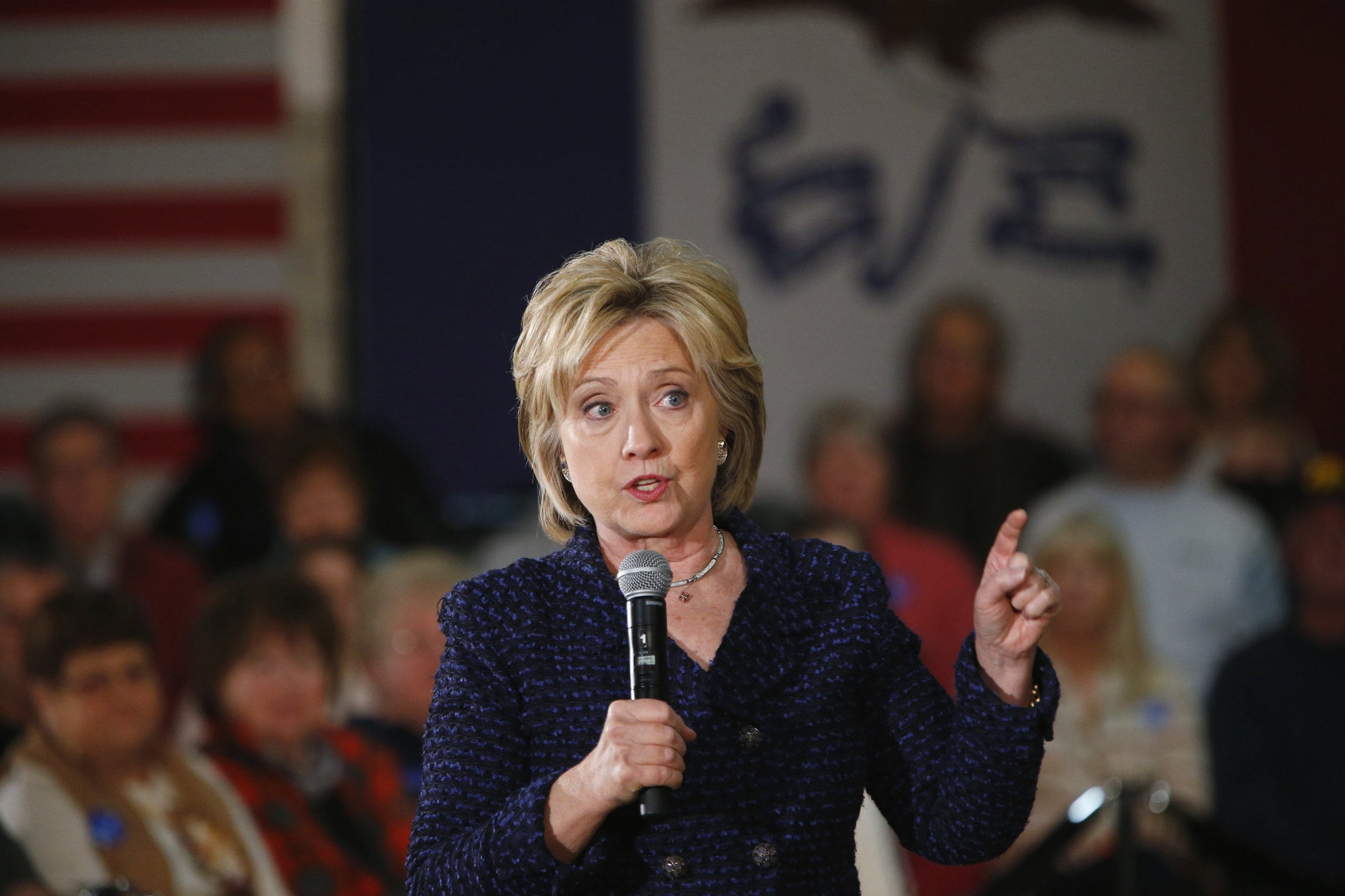 Democratic presidential candidates Hillary Clinton and Bernie Sanders were busy Thursday night, when their Republican opponents debated in South Carolina; Clinton appeared on The Tonight Show Starring Jimmy Fallon and Sanders hosted a town hall event at Dartmouth College. But the former secretary of state and the Vermont senator posted on Twitter throughout the night, responding to points the Republicans made.
Sanders addressed Republican front-runner Donald Trump's call for a ban on Muslim immigration in the wake of a global migrant crisis.
"I have a message for Donald Trump: No, we're not going to hate Latinos or Muslims. We are going to stand together," Sanders wrote. He later added, "This is Muslim Americans' country too. The next president should know that—and act like it…. Let's be clear: Islam isn't our enemy. Hateful rhetoric against Muslims isn't just wrong—it plays into terrorists' hands."
Clinton also seemed to address Trump directly, writing, "Here's the truth: You can't make America greater by insulting, shaming, and demonizing the people of America."
On the topic of foreign policy, Clinton wrote, "We can't go back to cowboy diplomacy and reckless warmongering. We need a real foreign policy for the future."
And while Republican candidates answered questions about President Barack Obama's recently-announced plan to enhance gun control measures, which Clinton has said she supports, she wrote, "Nobody's attacking the Second amendment. We can protect Americans' rights—and also protect families from gun violence." She added, "Comprehensive background checks would ensure those who can responsibly own guns do—and those who can't, don't."
Following Dr. Ben Carson's comment about implementing a flat tax on all Americans, Clinton wrote, "A CEO should never be paying the same rate as a kindergarten teacher." Soon after, Sanders said he would expand Social Security benefits.
Clinton's campaign posted a series of hypothetical news headlines in the year 2017, referring to "President Cruz" and "President Kasich." Two of them read: "Supreme Court Strikes Down Voting Rights Act" and "Yacht Sales Reach Record Highs."
Sanders and Clinton both used the debate as an opportunity to recruit disgruntled viewers. The Sanders campaign reportedly sent a text message to supporters during the earlier "undercard" debate, urging them to donate $20 to the campaign "every time they upset you."
The Clinton campaign attempted recruiting too. "Had enough? Do something about it," a post on her Twitter account said, along with a link to volunteer.