Clinton, Sanders Reminisce Over a Beer on 'Saturday Night Live'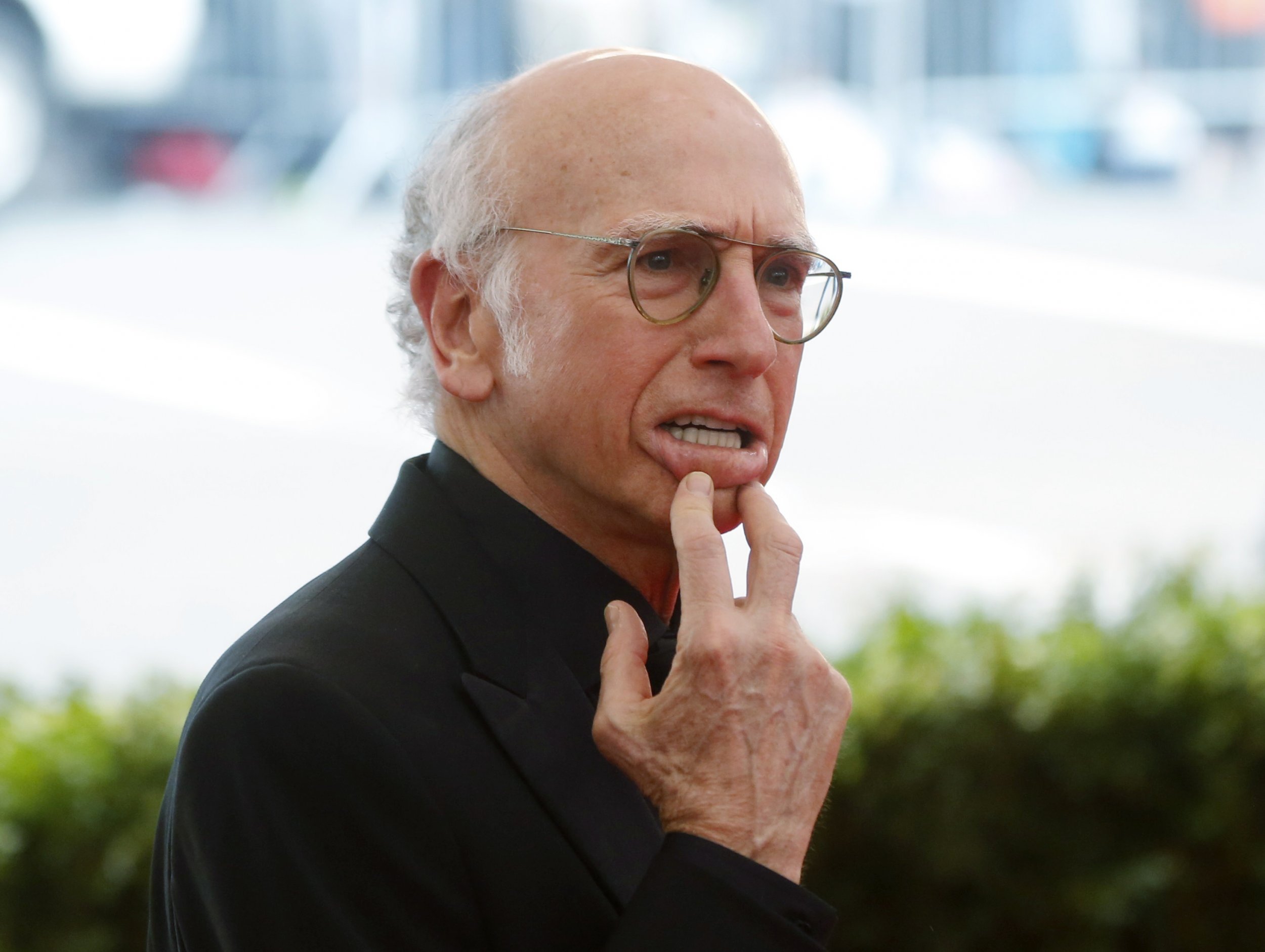 If Bernie Sanders and Hillary Clinton were to reminisce about the long Democratic primary process over a beer, what would they say? Saturday Night Live took a stab at the conversation in the hilarious cold open to the show's season finale Saturday night.
The sketch, with Kate McKinnon as Clinton and Larry David returning as Sanders, poked fun at Sanders' complaints about the perceived unfairness of the state-by-state rules as well as Clinton's ambition and troubles connecting with voters.
It also got in some digs at Sanders' vow to fight the nomination all the way to the Democratic National Convention in July.
"I could stay here as long as I want," David as Sanders says, in response to last call at the bar. "It's not over until I say it's over!"
The two share a passive aggressive chat focused on their experiences on the stump.
"Remember when I told everyone to stop talking about your damn emails? What a schmuck!," David says. "So stupid." McKinnon's Clinton laughs as she says "that could have taken me down."
Both candidates share a toast to Debbie Wasserman Schultz, chair of the Democratic National Committee, after McKinnon's Clinton asks her opponent if he remembers "all the states... where you beat me by a lot but I got most of the delegates."
The pair share secrets while sitting at the bar.
"Sometimes when I go to sleep at night, I dream of being a fancy millionaire or billionaire," David's Sanders says, in the Vermont senator's thick Brooklyn accent.
"You know the presidency? I really, really want it," McKinnon's Clinton says. "And you know what else? I don't really like people!"
The finale was hosted by returning Saturday Night Live veteran Fred Armisen, who currently stars in IFC's Portlandia and serves as bandleader on Late Night With Seth Myers.
Australian garage rocker Courtney Barnett was the musical guest, bringing her vivid, verse-on-top-of-verse songs to the New York stage.
Armisen wasn't the only former SNL star to return. Maya Rudolph appeared on "Weekend Update" as embattled Brazilian President Dilma Rousseff, who faces removal from office. She mutters almost unintelligibly in an exaggerated accent as she tells "Update" anchor Colin Jost he's "very cute, like a juicy baby."
Rudolph's Rousseff also reveals what she's doing during the impeachment process: "For me, it's no problems. I go to the beach, OK? I make relax," she says before veering off into faux Portuguese.