Hillary Clinton Says Using Personal Email Was Easier Than Two Phones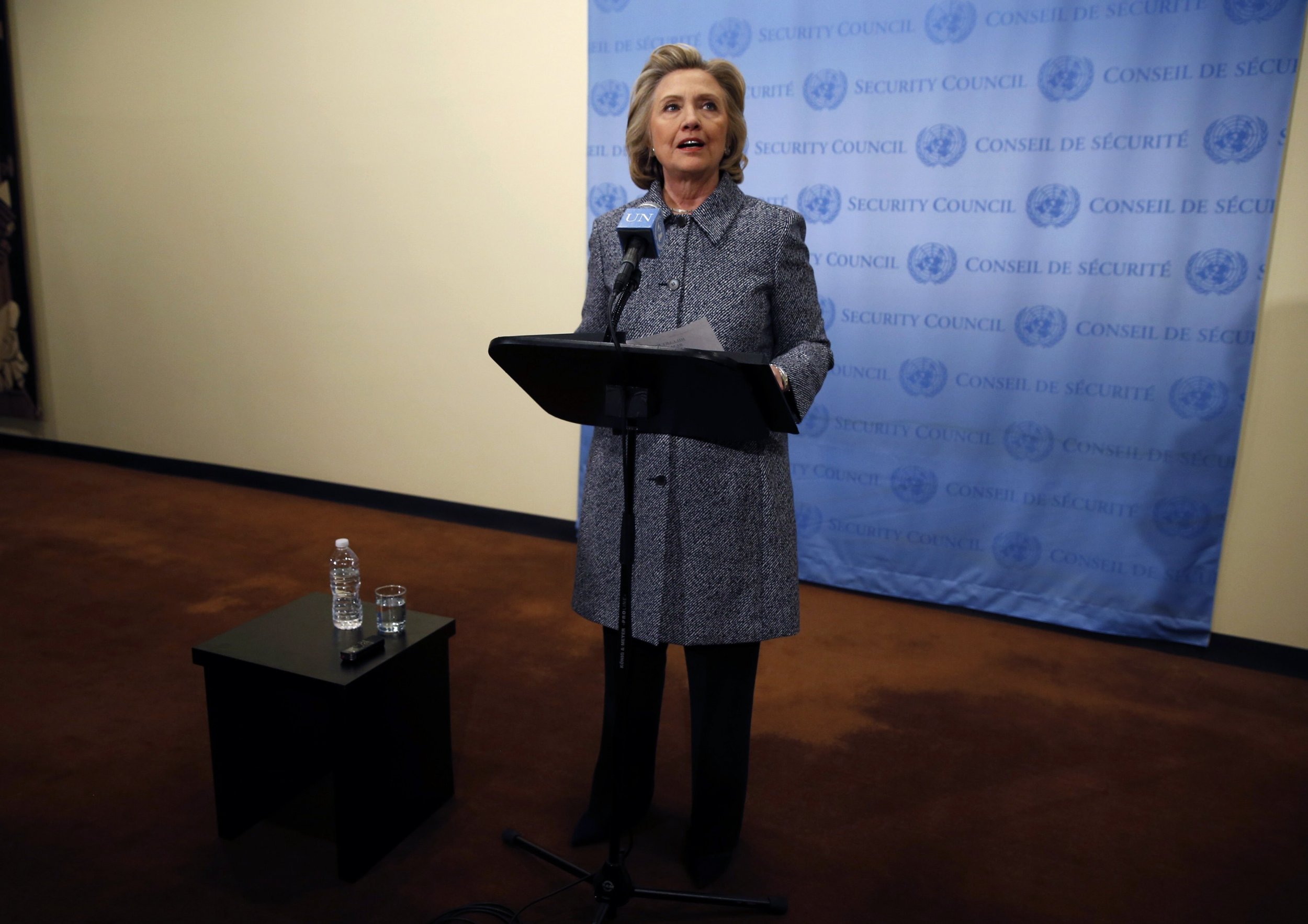 Updated | Hillary Clinton responded Tuesday to recent criticism over her use of a personal email server while secretary of state, saying she did so "as a matter of convenience."
"Looking back, it would have been better to use two separate emails and two separate phones," Clinton said, speaking at a press conference after having addressed a United Nations conference on women and gender equality. The earlier speech was one of a series of events on gender parity Clinton has planned for this week.
News of her press conference, which was announced on Tuesday morning, created a chaotic situation for reporters who hastened to get United Nations credentials to access the building where it was held.
When news broke last week that the the likely Democratic presidential nominee used personal email accounts and a private server to conduct State Department business between 2009 and 2013, concerns were immediately raised over how secure the email was and how transparent the former Secretary of State had been when she recently handed her work-related emails over to the State Department for review. Clinton said she followed due process in sorting through the roughly 60,000 emails, excluding around 30,000 emails that "were personal and private and in the scope of my personal privacy and that of other people."
"When I left office, I responded right away and provided all my emails that could have been helpful," Clinton said. "No one wants their personal emails made public." Clinton also said that she did not email any classified material on her email. The server containing her emails "will remain private," she said.
In response to the controversy, Clinton also said she has asked the State Department to take the "unprecedented step" of releasing the work emails to the public.
Clinton's office has maintained that the use of personal email was not unlawful.
"It would have been smarter to use two devices but I have absolute confidence that anything that could in any way be related to work is in the hands of the State Department," Clinton said.