Clinton Shouts Down 'Bill's a Rapist' Heckler and Hammers Trump for 'Bullying' Women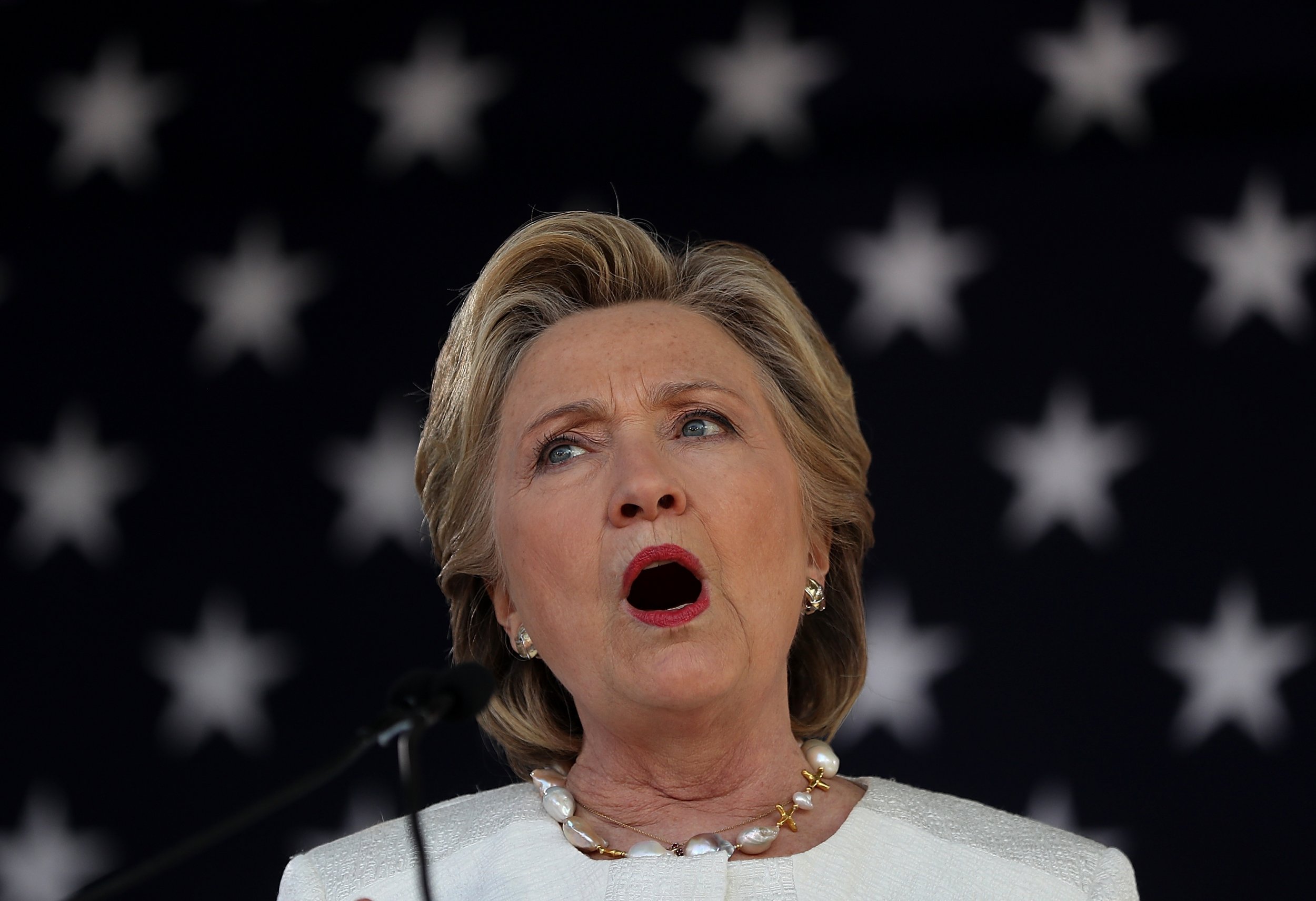 Hillary Clinton took the stage Tuesday to slam Donald Trump for a 30-year history of "demeaning, degrading, insulting and assaulting" women.
Speaking at a rally in Dade City, Florida, Clinton attacked her Republican rival for failing to learn what she "learned way back in elementary school"—that it is not acceptable to insult people.
The Democrat said Trump called women "ugly, disgusting, nasty, all the time" because he was a "bully" and was not a suitable role model for young people.
She was introduced to the stage by former Miss Universe Alicia Machado, who claims Trump called her "Miss Piggy" after she put on weight.
Later, at a rally at the Reverend Samuel Delevoe Memorial Park in Fort Lauderdale, Clinton launched an angry tirade at a heckler who shouted "Bill Clinton is a rapist."
Clinton's voice became hoarse as she yelled: "I am sick and tired of the negative, dark, divisive, dangerous vision and the anger of people who support Donald Trump.
"It is time for us to say no, we are not going backwards, we're going forward into a brighter future."