Trump Is Still More Popular Than Hillary Clinton, New Poll Shows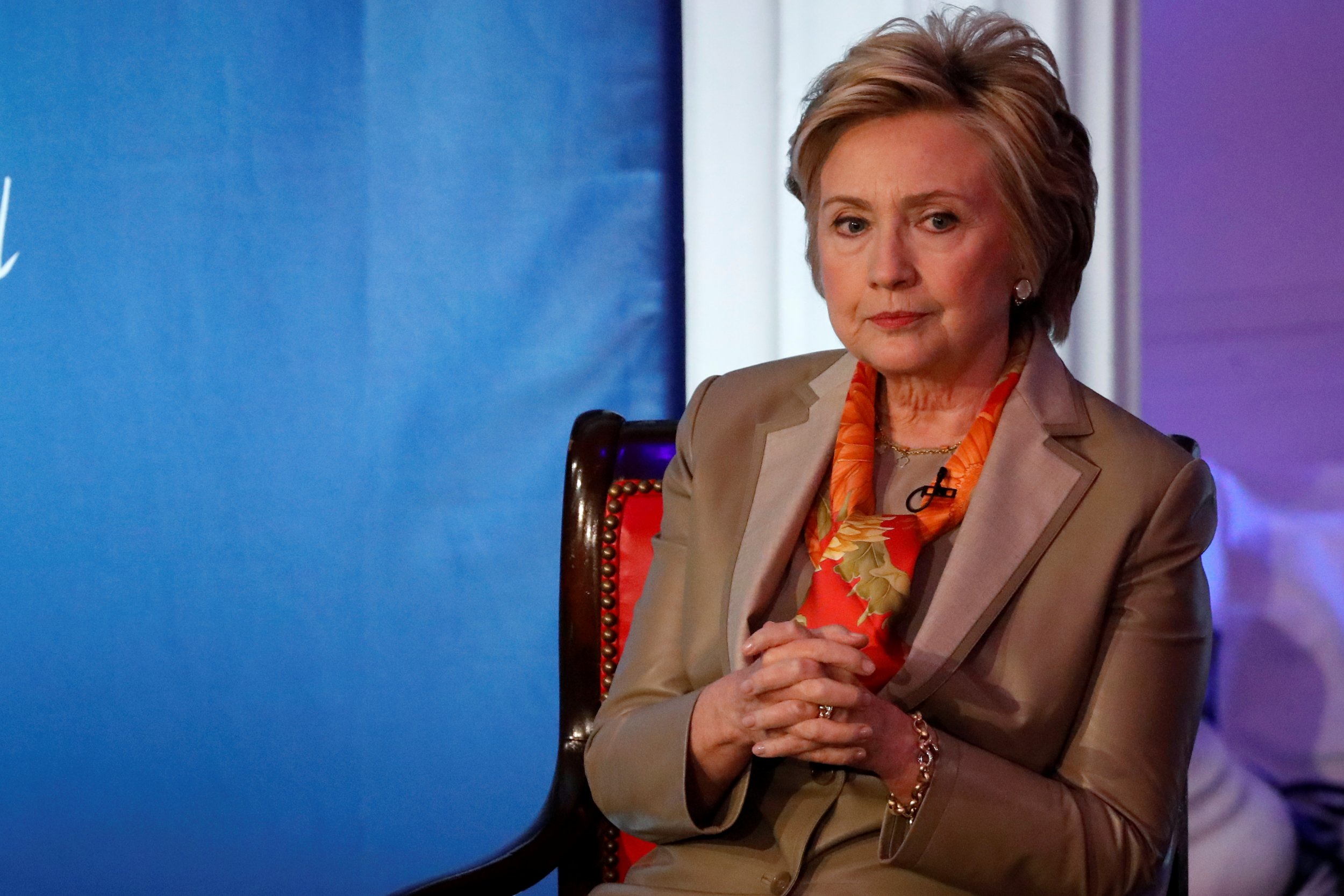 Even though President Donald Trump has seen his approval ratings drop to all-time lows, the commander in chief might relish the fact that Americans view him slightly better than his former Democratic rival, Hillary Clinton.
The former secretary of state notched a 39 percent favorable rating, 2 points lower than Trump, in Bloomberg's National Poll results released Tuesday, the second-worst score for Clinton in the almost eight years the poll has followed her.
Over the weekend, Trump saw his approval rating drop to 36 percent overall in a joint ABC/Washington Post poll, the lowest rating for a president six months into a new administration in 70 years. Trump responded on Twitter: "The ABC/Washington Post Poll, even though almost 40% is not bad at this time, was just about the most inaccurate poll around election time!"
Despite his poor approval rating, with other polls showing him hovering around 40 percent, the Republican base that won him the presidency has for the most part stuck by Trump.
Bloomberg's poll indicated that Clinton, who won the popular vote but not the Electoral College, has even lost support among those who chose her over Trump in November. More than a fifth of respondents who voted for Clinton have an "unfavorable" view of her now, compared with 8 percent just before the election, while only 6 percent of Trump voters have changed their view of him.
Some respondents said that they wished Senator Bernie Sanders had secured the Democratic nomination, and that they backed the former New York senator only because she wasn't Trump.
"There's growing discontent with Hillary Clinton even as she has largely stayed out of the spotlight," J. Ann Selzer, who ran the poll, told Bloomberg. "It's not a pox on the Democratic house, because numbers for other Democrats are good."
Race and gender played significant roles in Clinton's poor rating. Forty-three percent of women favored Clinton, while only 35 percent of men did so, and 51 percent of nonwhites approved of Clinton, compared with 32 percent of whites.
Earlier this year, Clinton was reported to be contemplating a run for New York City mayor, a position now held by Democrat Bill de Blasio, but she apparently decided against doing so.
"I am looking at doing interesting things. I don't think that will include ever running for office again, as interesting as I find that to be, because I think you can have a big influence," Clinton said at the Women in the World Summit in April. "But I think there are lots of ways to make a difference, to work in all sectors of our society, the for-profits, the not-for-profits, looking for ways that you can help people live their own lives better, tell their own stories better."