Sanders Upsets Clinton in Michigan, Trump Takes Mississippi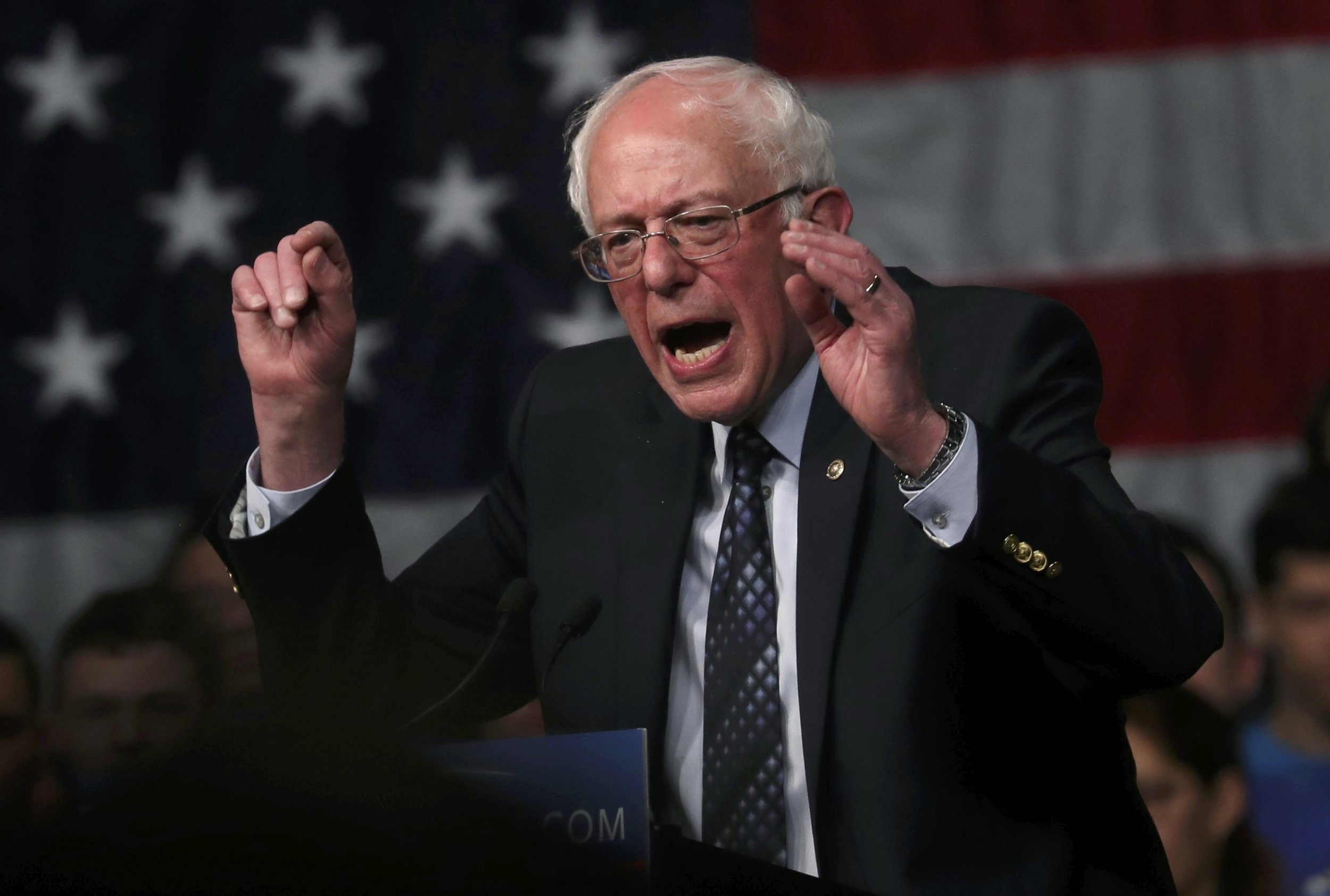 Updated | Hillary Clinton and Donald Trump continued to sweep the south Tuesday night, as both candidates handily won the state of Mississippi in their respective primaries, but Bernie Sanders took home the night's biggest prize in the form of a first-place finish in Michigan.
Clinton carried 82.7 percent of the vote in Mississippi, the Associated Press reported, while Sanders received only 10.6 percent. Clinton's victory was expected. But the former secretary of state's overwhelming advantage with black voters—Clinton won the support of 89 percent in the state—spells trouble for her Democratic rival, who has struggled with African-Americans. Black voters are two thirds of Mississippi's 2nd Congressional district, which will award nine of the state's 36 delegates, and a significant portion of the electorate in the rest of the state.
Donald Trump also won in Mississippi, where Ted Cruz hoped evangelical support would lead him to victory. Trump won't win all 40 of the state's delegates, but his continued success in southern states makes it increasingly unlikely that Cruz will be able to challenge him for the nomination at the Republican National Convention in July.
Trump also won the state of Michigan, home to one of the country's largest Muslim communities. The billionaire has proposed a temporary ban on Muslim immigrants.
Sanders pulled off an unexpected win in the state, where, earlier this week, he and Clinton sparred in Flint and Detroit. Because Michigan divides its delegates proportionally, so Sanders is expected to take about half of the state's 147 delegates. Clinton still leads in the overall delegate count.