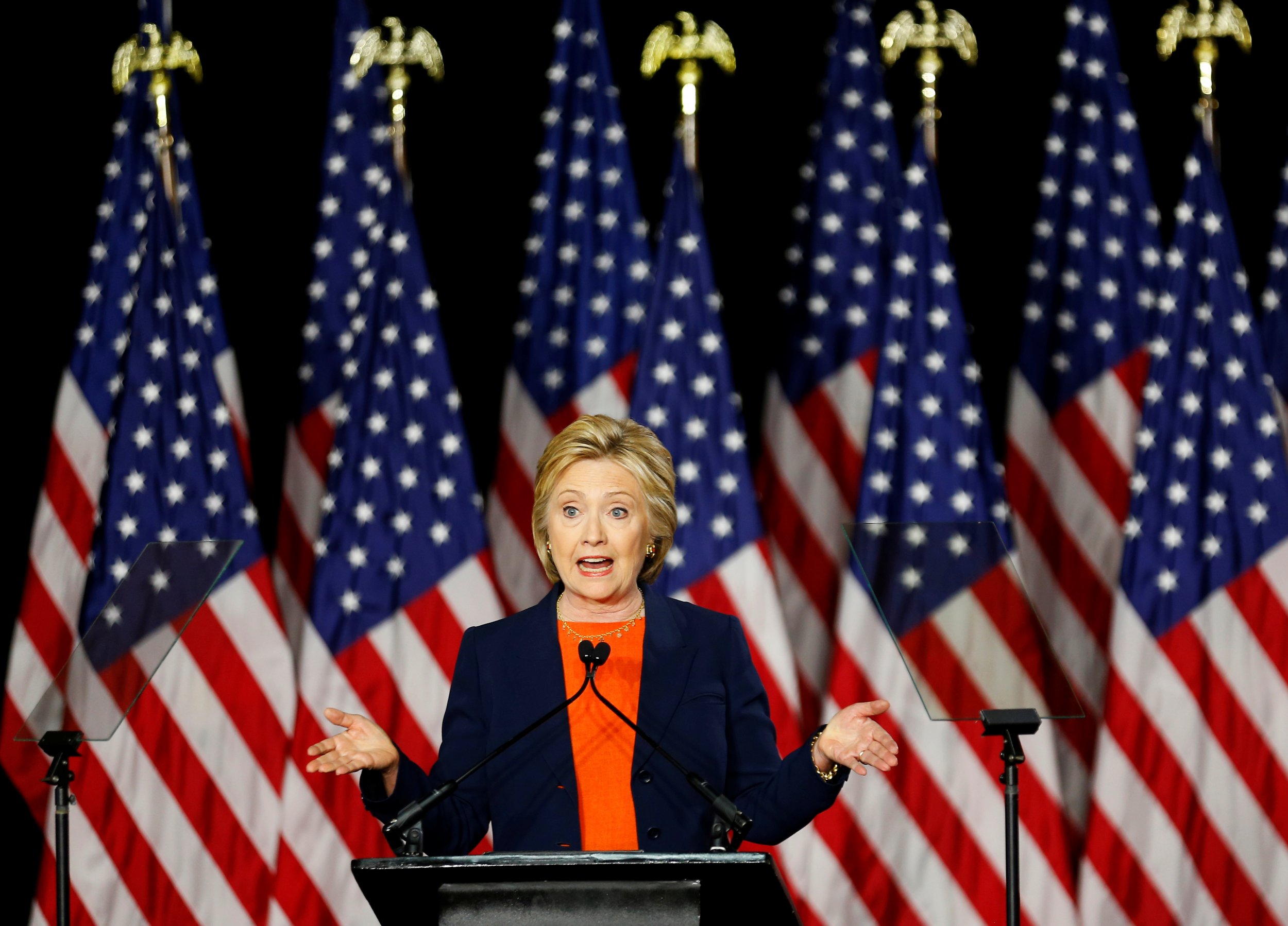 Democratic presidential hopeful Hillary Clinton's lead over Republican Donald Trump has dipped into the single digits among likely U.S. voters for the first time in nearly two weeks, according to a Reuters/Ipsos poll released on Friday. The June 27-July 1 poll showed a 9.4 percentage point lead for the former secretary of state over the New York businessman, down slightly from an 11.2 point lead in a previous five-day poll that ended on June 28.
Clinton had maintained a double-digit lead in the rolling poll since June 20, as she recovered from a brief boost in Trump's numbers in the wake of the mass shooting in Orlando, Florida, when he renewed a call for a ban on Muslim immigration. Among likely voters, 43.9 percent now support Clinton, compared with 34.5 percent for Trump. Another 21.7 percent of likely voters wouldn't support either candidate.
Clinton is more popular among men and women, young people and minorities, college graduates, and people who live on incomes that are both lower and higher than the national average. Trump has an edge among whites, people with lower levels of education, older Americans and retirees, and he leads among people who frequently attend church.
Overall, voters have increasingly sided with Clinton since mid-May, when the two were about even in the poll. Trump is expected officially to become the Republican presidential nominee when the party holds its convention in another 2-1/2 weeks. Clinton is expected to become the Democratic nominee when the Democrats hold their convention a week later.
The poll, which included responses from 1,080 likely voters, has a credibility interval, a measure of accuracy, of 3.5 percentage points. Clinton's lead had widened to as much as 14 percentage points in the past two weeks as Republican leaders criticized Trump for his opposition to international trade agreements and a string of nativist comments about Hipsanics and Muslims.
Clinton's campaign, meanwhile, has been dogged by allegations that she mishandled classified emails and failed to protect U.S. diplomats in Libya while secretary of state in Obama's first administration. She denies wrongdoing.