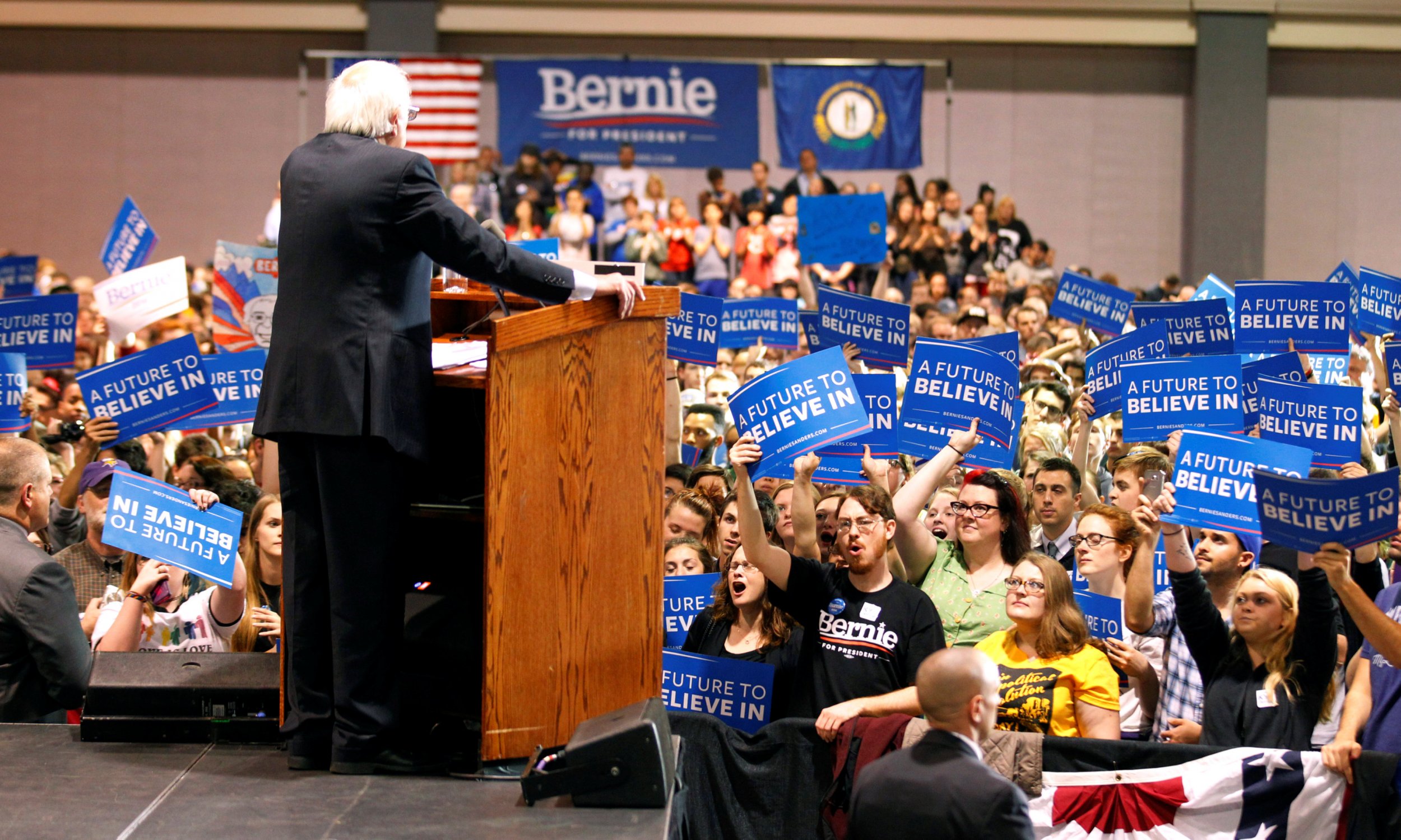 Hillary Clinton won four delegates Saturday after defeating Bernie Sanders in the Guam caucuses, but the insurgent senator added to his delegate total by picking up 31 delegates in Washington state, which caucused March 26.
Still, Sanders' additions don't change the overall delegate math, as front-runner Clinton remains on track to win the Democratic nomination for president. Clinton boasts 1,706 delegates to Sanders 1,414, according to the Associated Press, with the Vermont senator needing to win 66 percent of remaining delegates to overtake the former secretary of state. However, in the unlikely possibility that Sanders sprints through the remaining contests, he still cannot reach the nomination threshold of 2,383 delegates without super delegate help, Politico reports.
Neither candidate spent much effort in winning over Guam voters and their seven pledged delegates. There were no campaign stops, and little money spent in the U.S. territory, which does not vote in the presidential election. But Sanders promised to visit if elected president, and Clinton's daughter Chelsea said that a President Clinton would be a friend to the Western Pacific island.
"My mom is running to break down all the barriers that still stand in our way, and Guam has more than its fair share of barriers. I hope that the people of Guam know that a President Hillary Clinton would pay attention to Guam and Guam's issues and fight every day to provide the same ladders to opportunity as on the mainland," Chelsea Clinton wrote in the Pacific Daily News.
Although Sanders easily won the Washington caucuses, a final delegate count wasn't available until the state party processed vote data by congressional district.
Guam, which has a heavy U.S. military presence, is one of five U.S. territories whose residents can vote during the primary season but are disenfranchised in the General Election. Comedian John Oliver focused on the territories' willingness to participate in U.S. institutions despite their citizenship limitations in a much-discussed segment on his HBO show Last Week Tonight last year.