#ClintonBodyCount Conspiracy Re-emerges after Epstein Suicide Attempt Report; Claims Rooted in 1990s GOP Theories
Right-wing conspiracy theorists capitalized Thursday on overnight reports that accused pedophile and Manhattan financier Jeffrey Epstein had attempted to hang himself in jail, reigniting pernicious, false accusations that former President Bill Clinton and wife, one-time Secretary of State Hillary Clinton, have covered up dozens of murders made to look like suicides.
Tens of thousands of tweets emerged Thursday morning using the #ClintonBodyCount hashtag, both promoting and ridiculing a decades-old anti-Clinton conspiracy. Supporters of the theory seemed to link the Clintons to unconfirmed reports that Epstein had been found nearly unconscious inside his New York City jail cell, where he is awaiting trial on sex trafficking charges. The reported suicide attempt came hours after The Daily Beast published a story Wednesday that explored financial ties between the politically and socially connected convicted sex offender and Bill Clinton.
Democrats and Clinton allies immediately condemned Twitter for allowing the "Clinton Body Count" conspiracy to trend and accused Russia-backed troll farms and automated bot accounts of leading the disinformation campaign, which came just one day after Special Counsel Robert Mueller testified before two Congressional committees on his investigation into alleged 2016 Trump campaign collusion.
The "Clinton Body Count" conspiracy has its roots in rabid anti-Clinton 1990s letters and screeds from a now-deceased Republican Indianapolis attorney who railed against the Clinton administration's deadly 1993 Waco, Texas, siege of the Branch Davidian church that resulted in more than 75 deaths.
Bill Clinton has acknowledged several past encounters with Epstein — who appeared in 1992 footage uncovered by MSNBC last week partying with Donald Trump at Mar-a-Lago — but the former president issued a statement denying any knowledge of Epstein's "terrible crimes" involving underage females.
The #ClintonBodyCount trend combines a wide variety of heinous allegations against the Clinton Foundation and draws upon completely debunked criminal conspiracies as well as unfounded claims made publicly by figures, including former independent counsel Ken Starr as well as now-Supreme Court Justice Brett Kavanaugh.
The roots of the "Clinton Body Count" theory go back to the 1990s, when a vigilantly paranoid Republican attorney from Indianapolis named Linda Thompson floated several Waco siege-based conspiracy theories in a 1993 piece entitled, "The Clinton Body Count: Coincidence or The Kiss of Death?" Thompson also compiled a bizarre list of more than 24 people with Clinton ties, including several bodyguards whose accidental or self-inflicted deaths she called into question.
Thompson, who died in Florida in 2009 of a drug overdose, was the basis for several far right-wing conspiracies that emerged years later targeting FEMA camps and tales of "black helicopters." She was an advocate for armed militias and a vitriolic critic of news media journalists.
The underlying baseless claims of the "Clinton Body Count" theories all accuse the powerful Democrat family of setting up their opponents for murder in incidents made to look like suicides.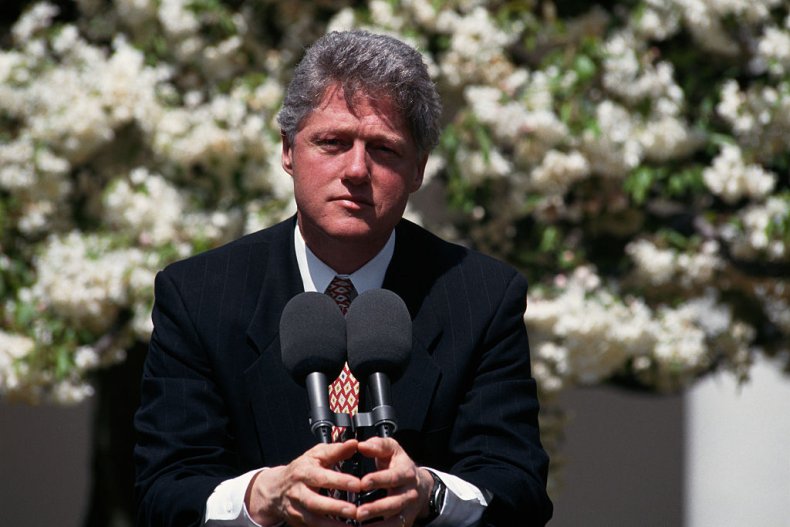 None of the backstory appeared to phase 2019 Twitter users, with hundreds of dubious accounts posting extensive "Clinton Body Count" lists while critics dismissed the trend as absurd, hateful and false.
"Russia didn't wait long to prove Mueller 100% correct about Putin interfering in our politics today with the #ClintonBodyCount trending hashtag," tweeted Occupy Democrats writer Grant Stern, prompting a barrage of criticism from anti-Clinton users.
Tech-based journalists and analysts blasted Twitter and other social media outlets for allowing the #ClintonBodyCount trend to emerge in the first place, accusing the Silicon Valley giants of trying to prove to conservatives they "aren't politically biased."