Clinton's Cause: Working for the Women of the World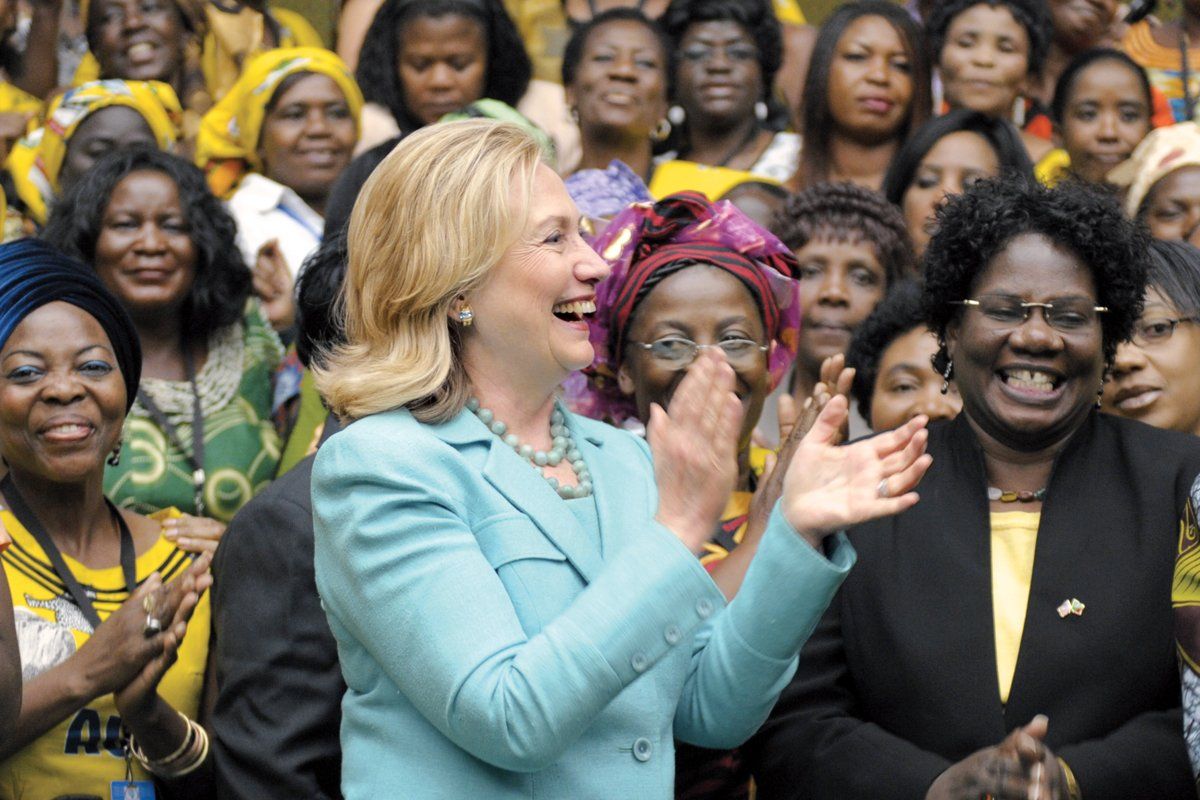 When you became secretary of state, you said your mission was to improve the quality of life for the world's women. Three years later, what's your assessment of the progress made so far?
No society can thrive when half its people are left behind. We have seen what a difference it makes when women have access to education and health care, when they are free to start their own businesses or make their own decisions. As secretary of state, I have been working hard to integrate women's rights as a cornerstone of our foreign policy. Women are key to the success of the Obama administration's major development and economic-growth initiatives—from the Global Alliance for Clean Cookstoves to Feed the Future to the Global Health Initiative. But without basic protections, women are unable to realize their potential. The U.S. successfully advocated for a special representative to coordinate efforts to end sexual violence in areas affected by conflict. An administration National Action Plan will be released shortly to ensure women's equal partnership in peace and security building. And in Afghanistan, for example, we have elevated the rights and concerns of women as a top diplomatic priority.
The global economy is teetering. How specifically does this endanger the progress of women?
The world needs to think more strategically and creatively about tapping into women's potential for growth. Studies show that helping women access trade and grow businesses helps create jobs and boost incomes. The State Department and USAID have adopted and advocated for policies and programs—including public-private partnerships—to enable women to overcome barriers that impede their potential and to strengthen women's entrepreneurship opportunities.
How difficult is it to preach to other nations about empowering women when organizations like the World Economic Forum rank the United States 19th of 134 nations in terms of gender equality?
Frankly, acknowledging our continuing efforts at home helps foster my dialogues abroad on how to change policies, implement programs, and mobilize resources to empower women and girls. While there is much more work that needs to be done in the U.S., women have full and equal political and legal rights and the ability to get an education, start a business, and make decisions about their lives. In too many countries around the world, women do not have these rights. They are often discriminated against, even brutally enslaved, or simply not able to contribute to society or realize their potential. We have an obligation to stand up for their rights.
You toured the Middle East just days before the Arab Spring began. Does the U.S. really have any power to demand that women have a place in the region's power structures?
This is a moment of enormous possibility for the people of North Africa and the Middle East. We can't come in and tell them how to work toward democratic transitions, but we do have a lot of lessons to share on how to empower women and girls. Wherever I go, especially in North Africa and the Middle East, I make a point of meeting not just with my government counterparts, but also with civil society, business leaders, youth—and women. I'm trying to get the word out that when women progress, all of society benefits.
Do you feel that when you leave the State Department, you'll have more power to improve the lives of the world's women and girls than you have had as the nation's top diplomat?
Throughout my life and career, I've tried to support women and children in whatever position I've found myself. As secretary of state, I have been fortunate to be able to lend my energy to this important cause, because empowering women is crucial to the success of our development and diplomacy goals. When I leave this position, I will continue to look for ways to help more women and children realize their God-given potential.