Clinton's Former Press Secretary: Sarah Huckabee Sanders Should Quit If Trump Keeps Lying
A former press secretary for ex-president Bill Clinton has some advice for White House press secretary Sarah Huckabee Sanders: tell President Donald Trump to stop lying, or you'll quit.
Joe Lockhart, who worked as White House press secretary from 1998 to 2000, handed out some advice to Huckabee Sanders during his appearance on CNN Newsroom on Saturday.
"I think at this point, I'd go into the Oval Office and tell the president that if he lies to me again, I have to quit," Lockhart said, outlining his ultimatum.
"I think she runs the risk, it's at the stage where she's complicit in the lies, even though she may not have the best information," he added.
Huckabee Sanders has had to field some difficult questions during her tenure, most recently about the $130,000 hush money payment from Trump's personal lawyer Michael Cohen to adult actress Stephanie Clifford, known as Stormy Daniels.
Speaking with reporters on Air Force One, Trump denied knowledge of the payment, however it emerged this week that he reimbursed Cohen for the payment—prompting a series of tough questions for the press secretary from the press.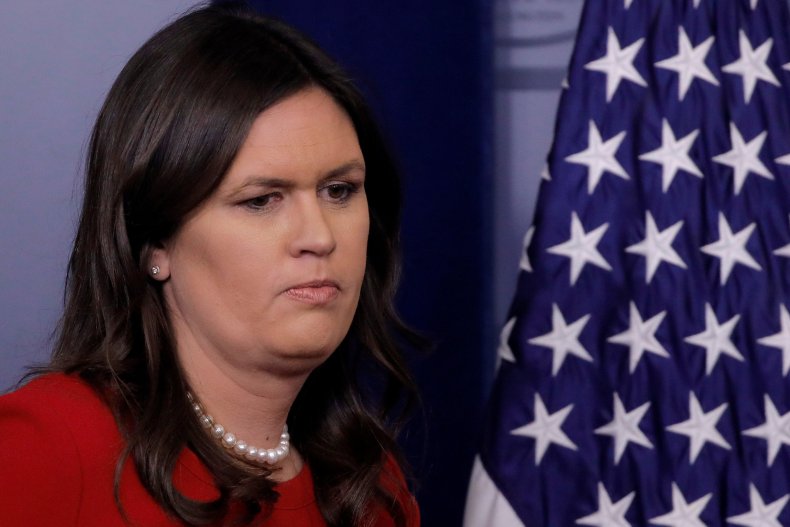 "This was information the president didn't know at the time and eventually learned," Huckabee Sanders told the media of the payment, Time reported, also suggesting she had found out about the reimbursement from Rudy Giuliani, who announced it on Fox News on Thursday night.
The press secretary, who is closely aligned with what Trump says, "now knows for certain that the president is a liar," Lockhart said.
"We now know, without any shadow of a doubt, that the president will say whatever is in his interest at that moment and has no regard for the truth. So she knows this," he added.