Clip of Normani Praising Chris Brown Resurfaces Amid Collab Controversy
Normani has been shown saying she can "change" Chris Brown's life in a video that has resurfaced since the release of her new track with the controversial R&B star.
On Tuesday, the official video for the singers' "WE (Warm Embrace)" was unveiled, prompting a number of fans to publicly express their disappointment in Normani, full name Normani Kordei Hamilton, for working with Brown, given his past.
Brown has been the subject of contentious debate between fans and detractors over the years, not least because of the numerous incidents of violence involving women he has been associated with in the past, including an altercation with then-girlfriend Rihanna back in 2009.
In June 2017, Brown's ex-girlfriend Karrueche Tran got a five-year restraining order against him over accusations that he was aggressive towards her and demanded the return of money and jewels he gave her during their relationship.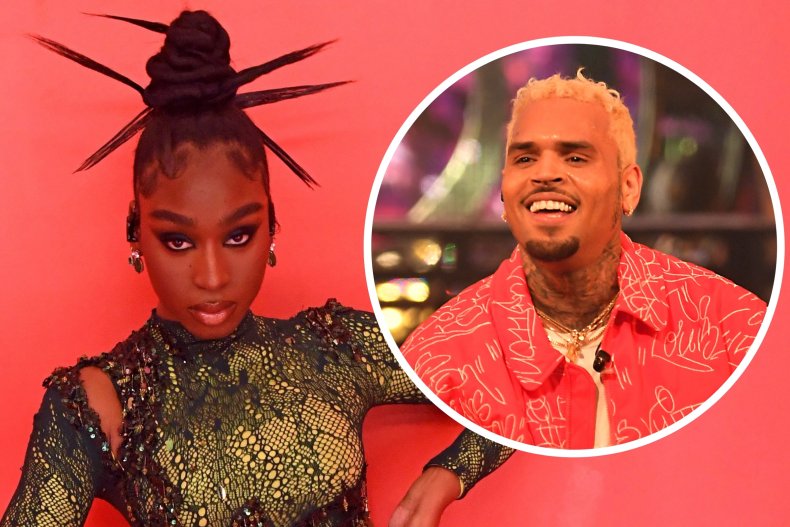 As a debate raged on Twitter as to why Normani would have chosen to work with him, one social media user shared a video that showed the singer discussing Brown when she was interviewed with her former Fifth Harmony band mates.
In the undated video, Normani is seen excitedly mentioning Brown, prompting her interviewer to interject: "He's always in trouble though, boo. We can't have you with him."
"I can change his life," responded Normani, undeterred. "I can help him."
"Well, Rihanna and Karrueche said the same thing and look," said the interviewer.
"You can't fix anybody," fellow Fifth Harmony singer Lauren Jauregui was heard opining at the time.
Normani's past comments, as well as her new collaboration with Brown, sparked an avalanche of comments on Twitter.
One Twitter user wrote that "nobody on normani's team should have to tell her to not work with chris brown when we all had functioning brains when the abuse happened and he's had a reputation since. it's not about her being protected it's about her supporting him. normani is grown and didn't care, that's it."
Another commented: "why would normani do this to her own career [crying emoji]. chris brown? seriously??"
However, another Twitter user said that while they did not support Normani's recent collaborative effort, many other stars have also worked with Brown.
They wrote: "Normani is wrong for that but where is this energy for Jack Harlow, Nicki Minaj, Pia Mia, Jhene Aiko, Ella Mai, H.E.R., DaniLeigh and many others who have worked with Chris Brown? Many of you support them heavy yet I've never seen this energy for them."
Another said that those criticizing Normani should "remember rihanna is a big fan of chris brown music too."
To illustrate their point, the fan shared a video Rihanna posted in 2019 that showcased products from her Fenty Beauty line, while Brown's track "Come Together," featuring H.E.R. played in the background.
Newsweek has contacted a representative of Normani for comment.
Following Brown's altercation with Rihanna, a photo showing her with severe bruising led to a public outcry and criminal charges for Brown, who subsequently pled guilty to assault, completing his probation in 2015.
Recalling the harrowing incident in an interview with Oprah Winfrey back in 2012, Rihanna said: "It was a weird, confusing space to be in because as angry as I was, as angry and hurt and betrayed, I just felt like, he made that mistake because he needed help and who's gonna help him? Nobody's gonna say he needs help, everybody's gonna say he's a monster."
Brown was arrested in January 2019 after a woman accused him of raping her in the Mandarin Oriental Hotel in Paris, however, he was released with no charges filed against him. Brown said the incident didn't happen, posting to Instagram "This B**** Lyin."
In 2018, a woman identified in court documents as "Cassandra" was granted a restraining order against Brown after she accused him of hitting and stalking her.