Clips of Adele, Harry Styles Stopping Concerts Go Viral After Travis Scott Tragedy
Travis Scott is facing severe criticism for appearing to continue performing at AstroWorld despite pleas from the crowd to stop.
A surge at the Houston festival on Friday night resulted in the deaths of at least eight people, with hundreds more injured.
The tragedy has seen questions raised over whether the rapper, 30, had the power to prevent injuries by pausing the show more.
The situation has seen many clips resurfacing of other artists pausing shows mid-concert to see that attendees receive medical attention after passing out.
In 2017, Adele stopped a concert in Australia after a fan in the front row had a cardiac arrest.
Just as the singer started her track "Rolling In The Deep," she paused and stopped the music to ask people to let paramedics through the crowd to help the fan.
95,000 people were present at Sydney's ANZ stadium for the show.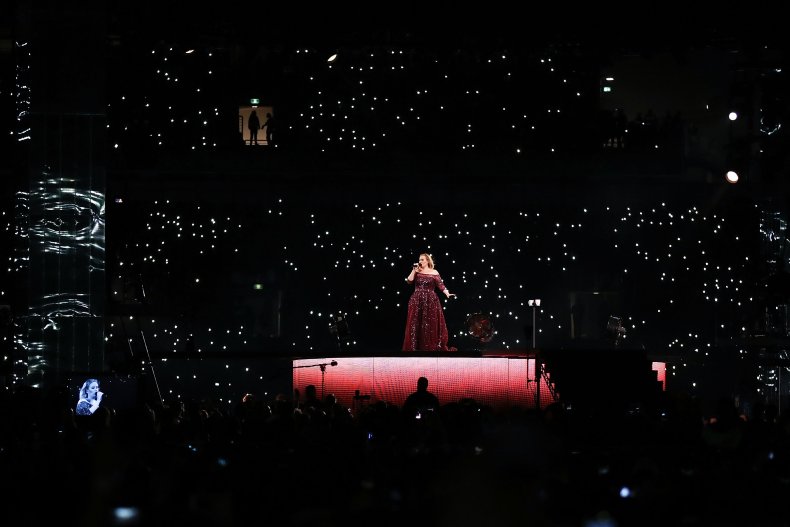 At the time, a tearful Adele told the crowd: "I'm so sorry but someone got hurt and I have to check they're okay."
A clip of the moment is going viral on social media at the moment—on TikTok, it has racked up 1.7 million views since being posted on Sunday night and can be seen here.
Also in 2017, Harry Styles stopped a show in London for a similar reason after he spotted a girl having a panic attack in the crowd.
Meanwhile, a clip of Styles performing and stopping mid-song to check on a fan in distress is going viral on TikTok today and has amassed 6.6 million views.
This year at the Governor's Ball festival, Billie Eilish called out security mid-song to ask them to pay attention to a disturbance in the crowd.
A clip of an older Eilish concert is also doing the rounds online that shows the "Ocean Eyes" performer stopping a show after being alerted to someone passing out.
Following the AstroWorld tragedy this weekend, a clip of Linkin Park stopping a concert to help fans has been viewed more than 3 million times, with many people comparing Scott's response to that of the metal bands.
The footage begins with Mike Shinoda saying "hold up, hold up" after spotting a fan in trouble in the mosh pit. "Yo! We got a little problem up here," he said.
"Pick him up! Pick him up right now!" the band's frontman, the late Chester Bennington, then shouted.
Shinoda added: "Sorry you guys, we gotta look out for safety first, for real. Nobody gets hurt, that's number one. We'll play this s**t, the whole s**t again, if you guys get up, if you guys are alright. OK? Watch yourselves."
Scott released a statement on Sunday saying he was "absolutely devastated" about the tragic events that unfolded at AstroWorld.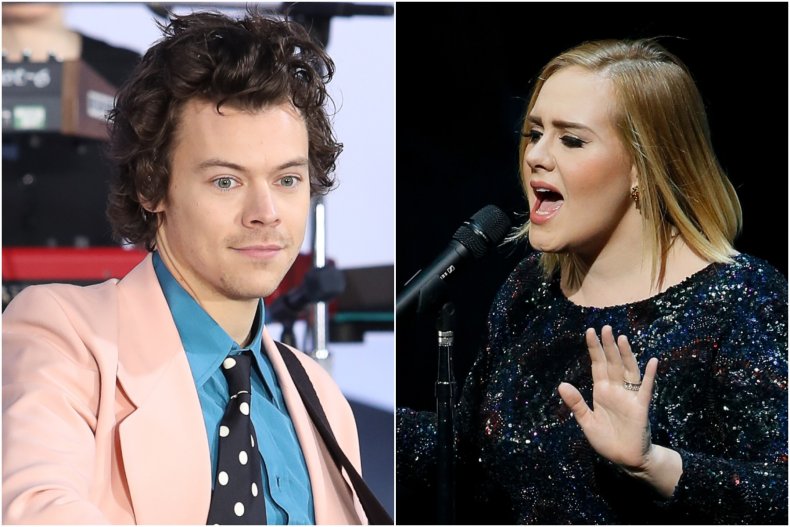 The AstroWorld incident remains under investigation.
"My prayers go out to the families and all those impacted by what happened at Astroworld Festival. Houston PD has my total support as it continues to look into the tragic loss of life," Scott tweeted on Saturday.
"I am committed to working together with the Houston community to heal and support the families in need. Thank you to Houston PD, Fire Department and NRG Park for their immediate response and support. Love you all," he added.