Cloak, the 'Anti-Social Network,' Helps You Avoid Frenemies and Exes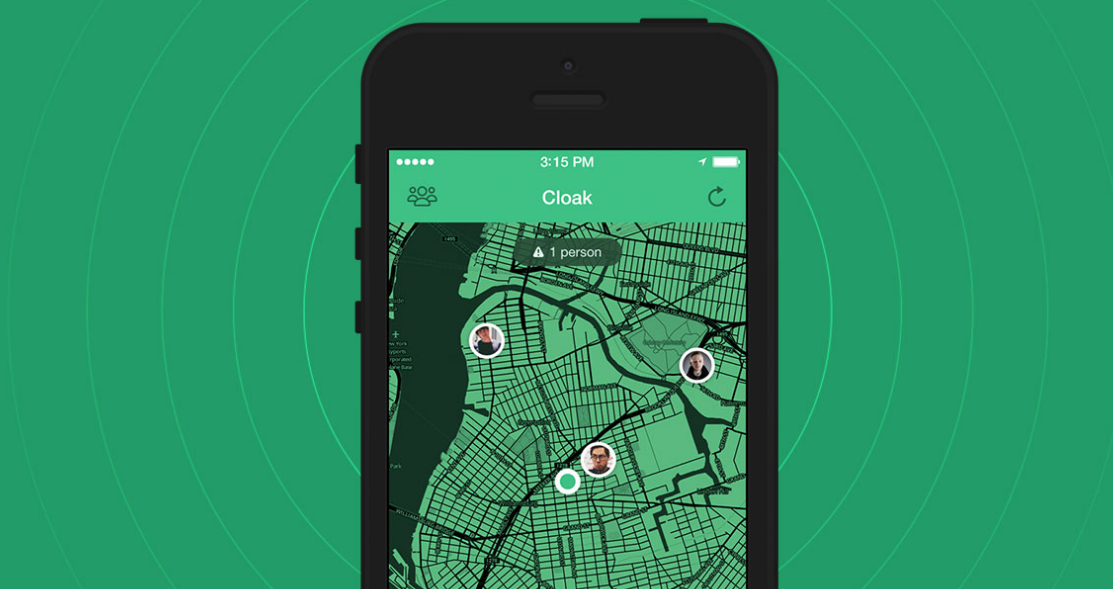 When Brian Moore moved to New York several years ago, he ran into his ex-girlfriend four separate times in six months. They weren't on amicable terms. So he did what anyone in that situation would do. He set about building a mobile app that lets you actively avoid the people you want (or need) to avoid.
"That's where the first seed started," Moore, who describes himself as more of a creative director than developer, told Newsweek.
Cloak, as Moore and his collaborators dubbed their "anti-social network," arrived this week. It's an iOS app that combs your acquaintances' Foursquare and Instagram accounts and presents you with a user-friendly map of where they have most recently checked in or taken photos. It also lets you list specific people you want to avoid—like "co-workers you don't like or exes," Moore says—and shoots you a notification when they're lurking within a certain radius. That can be useful if, say, you're "homesick" and don't want your cover blown.
Working with a small team that included co-founder Chris Baker, a copywriter best known for the similarly minded Unbaby.me, Moore spent the past seven or eight months developing Cloak. There's demand for such an avoidance tool, he said. "We've got over a hundred thousand users already, which has been pretty mind-blowing." That's been matched with widespread media coverage and a mention by Jimmy Fallon.
Still, the app only works insofar as your friends (or frenemies) are all over Instagram and Foursquare. And its overt misanthropy is risky. The rise of social media has largely hinged on a utopian vision of bringing people together—in Zuckerbergian terms, "making the world more open and connected." Cloak proudly exudes the opposite mission.
Moore says the opposites complement each other and argues that Cloak is part of a wider countertrend.
"You've seen that with recent apps like Secret or Snapchat where anonymity is big," he said. "There's definitely this area right now—not the anti-social network per se, but control over your network and privacy as well."
The app is available on iTunes, where it's free.