Exclusive: 'Marvel's Cloak & Dagger' Clip Explores History of Voodoo in New Orleans
As if Marvel's Cloak & Dagger wasn't mysterious enough, the series is gearing up to explore the history of Voodoo in New Orleans and Newsweek has an exclusive clip. It seems Tyrone turns to Voodoo for answers about his powers in Cloak & Dagger episode 3, "Stained Glass." Watch above.
In the two-minute clip, Ty visits Evita, a girl from school who hopes to break him out of his shell. She's giving a Voodoo Tour of a church in New Orleans, the resting place of the Voodoo priestess Marie Laveau, renowned in Louisiana as the Creole practitioner of Vodun."Voodoo is at its core, a diverse collection of religious and cultural traditions that can either standalone, or be added to your faith," Evita tells the group, as Ty listens intently.
This clip not only shows the budding relationship between Ty and Evita (I mean, was that spin not the cutest thing you've ever seen?), it also shows Ty is seeking answers for why he keeps waking up in weird, unexplainable places. The synopsis teases the introduction of Auntie Clarisse, who might be able to set Ty on a path for answers about not only his own mysterious powers, but why he and Tandy's lives keep intertwining.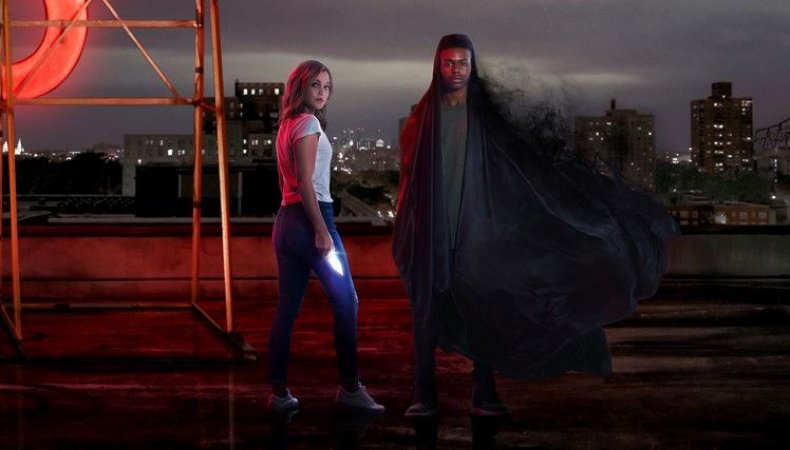 "I was really interested in Vodun, and we see a lot of the Mardi Gras Indians, which is such an interesting tradition," showrunner Joe Pokaski told Newsweek earlier this month. "If you are going to tell the story of heroes specific to a city, you need to really get down and dirty of what the city is all about. Over the course of the season, it really becomes Cloak & Dagger in New Orleans."
Cloak & Dagger episode 3, "Stained Glass," airs Thursday at 8 p.m. EDT on Freeform.