The finale episode of Marvel's Cloak and Dagger is a mini history lesson about New Orleans. While both fact and fiction are at play, the show's foundation is built on the city's rich history, culture and spirit of its people. New Orleans understands tragedy and, not unlike Tandy and Tyrone, has overcome it. The final shot of the Cloak and Dagger finale is a landmark in New Orleans, a symbol of both destruction and strength; After saving the city, the teens land on top of the Lousiana Superdome, once the "shelter of last resort" in the aftermath of Hurricane Katrina.
The finale showed a glimpse into what's to come next season, but the real cliffhanger of Cloak and Dagger Season 1 is understanding how the creative team blended New Orleans history, Vodun (Voodoo) culture and comic book lore together to create a brand new mythology: The Divine Pairing.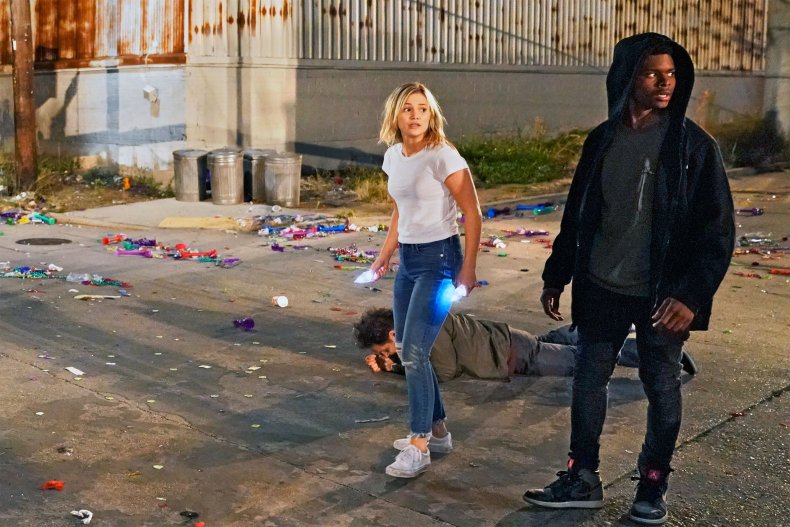 "It was someone smarter than I am," a humble Joe Pokaski, series creator, told Newsweek. "Seriously, it came from a lot of research." To fully explain, Pokaksi starts with the reason he fell in love with Cloak and Dagger in the first place. "The very beginning was about my respect for their relationship."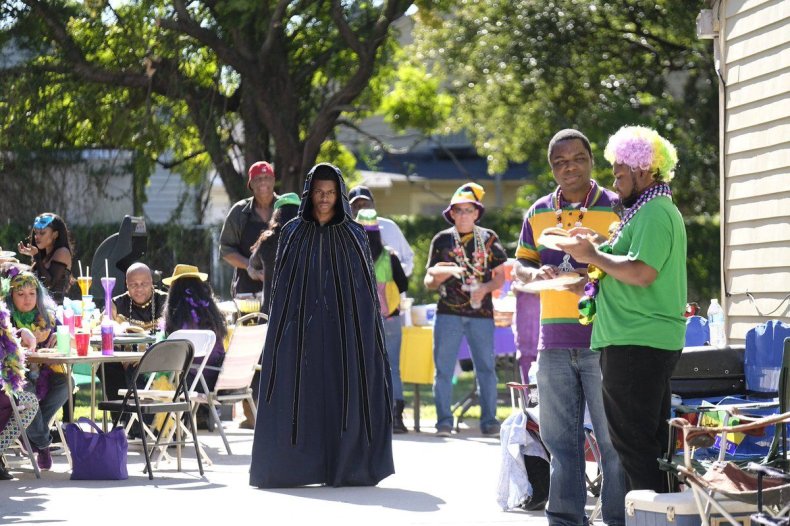 Tandy and Tyrone are an equal partnership, "a one and two, and you don't actually see that in the comics very often," Pokaski said. "You see a sidekick relationship, something where there is a bit of a power dynamic. The reason I love Tandy and Tyrone is because if growing up as a teenager is about nobody understanding, these two are the next step, it's about there is exactly one person who understands me."
After defining the characters, Pokaski shifted his attention to New Orleans and ways to add authentic texture. "We started understanding this is a place that has been knocked down, burnt down and reborn." One Cloak and Dagger writer, Marcus J. Guillory, lived in New Orleans for awhile and was very familiar with Vodun. "He was our number one source as well as checking with books, resources and consultants to make sure we were doing Vodun correctly."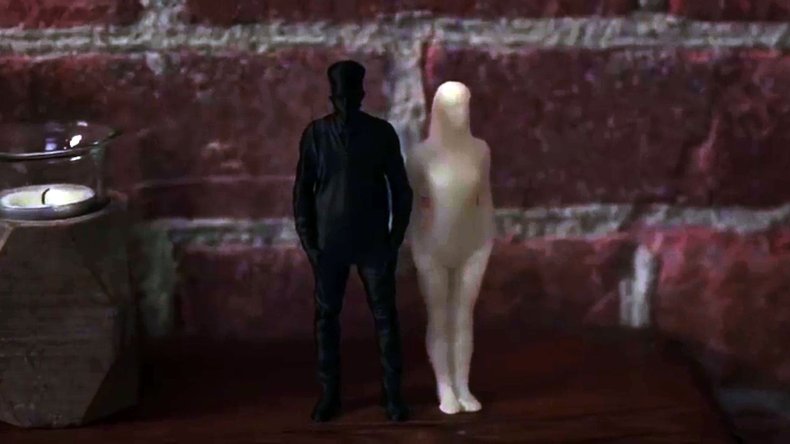 Tyrone's classmate Evita is the first to teach him about Voodoo as a way to help him cleanse his mind. She invites him to Damballah Voodoo Tours (her family's business) and introduces him to her Aunt Chantelle, who Pokaski describes as a modern day incarnation of priestess Marie Laveau. The series goes deeper into the intersection of Vodun and New Orleans history when Tyrone's father tells him how Mardi Gras Indian traditions honor the Native American tribes who helped enslaved Africans escape for freedom. Voodoo flourished in America and the Caribbean within African communities, even as European colonists actively suppressed its practitioners.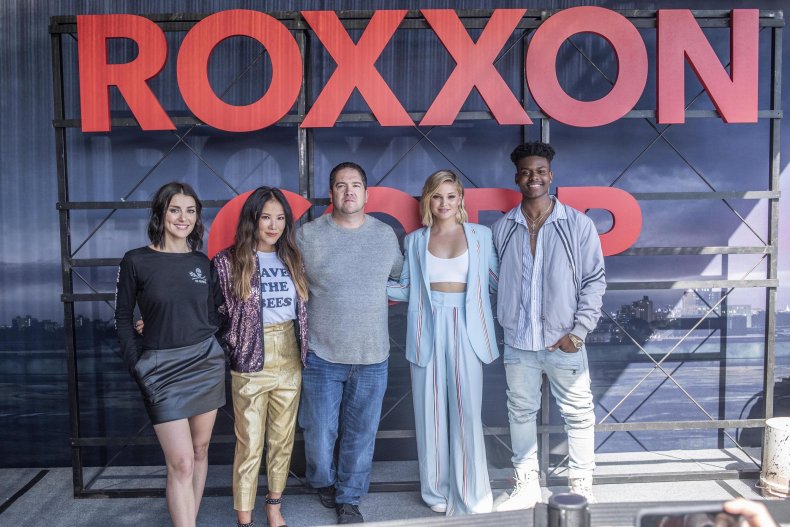 Coming from his last show Underground, a period drama about the Underground Railroad, Pokaski let his interest in learning about Vodun get the best of him. "To understand Vodun as religious aspects taken from Africa and the Caribbean to America and hidden under a Christian and Catholic auspice, it was a great order of the world to set underneath Cloak and Dagger mythology," Pokaski said.
In the finale, Chantelle takes viewers on a chronological journey through New Orleans history to detail the philosophy of the "Divine Pairing," a phrase completely new to Cloak and Dagger lore. The episode starts with two Choctaw children (Native American people originally occupying what is now the Southeastern United States), sole survivors of a famine. One child sacrifices herself in a ritual that ends the famine. The second flashback heads to 1793 when New Orleans was the dueling capital of the world. Two brothers square off, but one brother carried an unloaded gun and his sacrifice ends a vicious storm.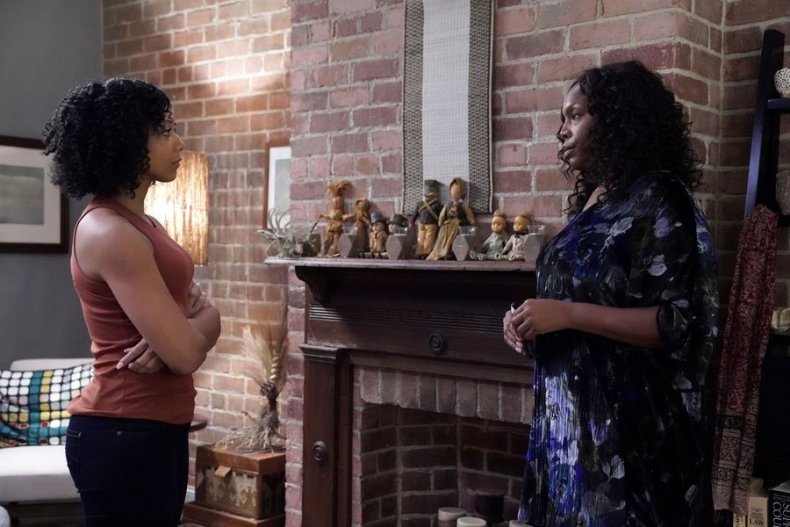 Next, the Battle of New Orleans during the War of 1812. General Andrew Jackson did not receive word the Treaty of Ghent, which marked the end of the war, had been signed. As troops continued to fight, a runner carrying the message dies and a young woman continues his journey herself to stop the war. The fourth flashback shows the Spanish Influenza in 1918. A doctor's passive immunization, his sacrifice, saves dozens of ill recovering at St. Theresa's church. "It struck New Orleans so hard and in a miraculous way, went away," Pokaksi said. "We loved the idea of four acts with these historical aspects and at five, starting to understand Tandy and Tyrone's place in history."
The fifth act, in present day, takes place in the final moments of the episode. Roxxon oil valves are set to release a psychotropic gas. Tandy and Tyrone join hands, and their united powers destroy Roxxon's plan, saving the city. In the process, Tandy restores her father's scientific legacy and Tyrone's cloak absorbs the cop who killed his brother. Even though Aunt Chantelle's tales say the history of the divine paring prescribes one to death, they both live.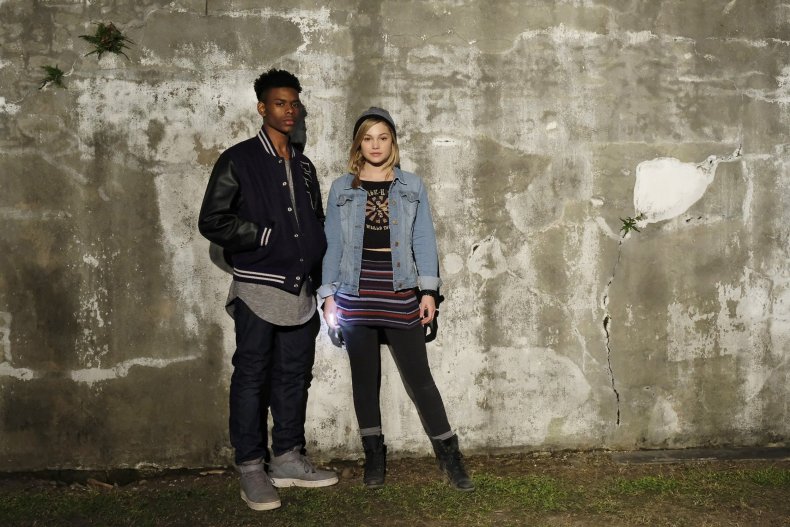 "As for the pairings, the more we learned about Vodun, we learned there is a duality two it," Pokaski said. "Auntie Chantelle talks about hopes and fear being the same things and sides of the same coin. If you look at some of the Loa in Voodoo, there are some pairings like Baron Samedi is a legend to be married to Maman Brigitte. There are all these pairings you find within. At every point it was fascinating to learn and it seemed like it was destined to become part of the Cloak and Dagger mythology."
Pokaksi said he wanted to honor moments in history in concert with the importance of today's youth. "Tandy and Tyrone, at the end of their story, they change the rules. If you look at things happening right now like the students at Marjory Stoneman Douglas School, they are being told the world is a certain way, and I think those kids are heroes for standing up and saying maybe it shouldn't be. That's what we are hoping to do with Tandy and Tyrone, saying the next generation will save us. While this is the way it's been, its up to us to change the rules."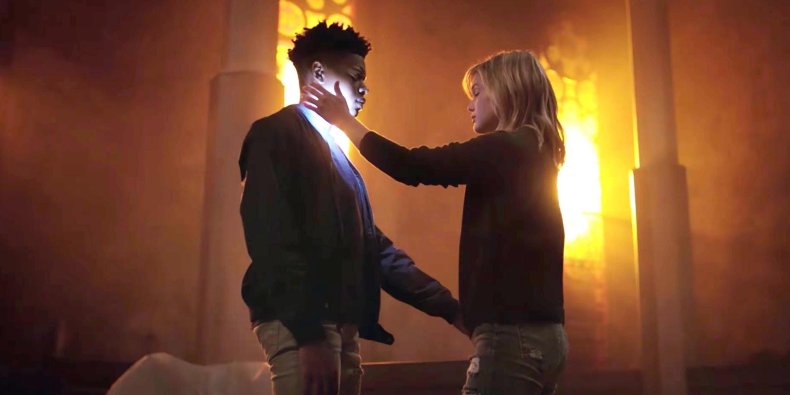 Cloak and Dagger will continue to explore Vodun and the idea behind the divine pairing in Season 2. "We want to respectfully continue to use Vodun as a mirror upon which we show not only our moral, but our psychological abstracts of our characters," Pokaksi said. "The divine pairing in and of itself, we've solved that problem. But that Vodun will be a part of our mythology for as long as we're being respectful to it."