World's First Cloned Camel Crosses Another Hump: Her Sixth Birthday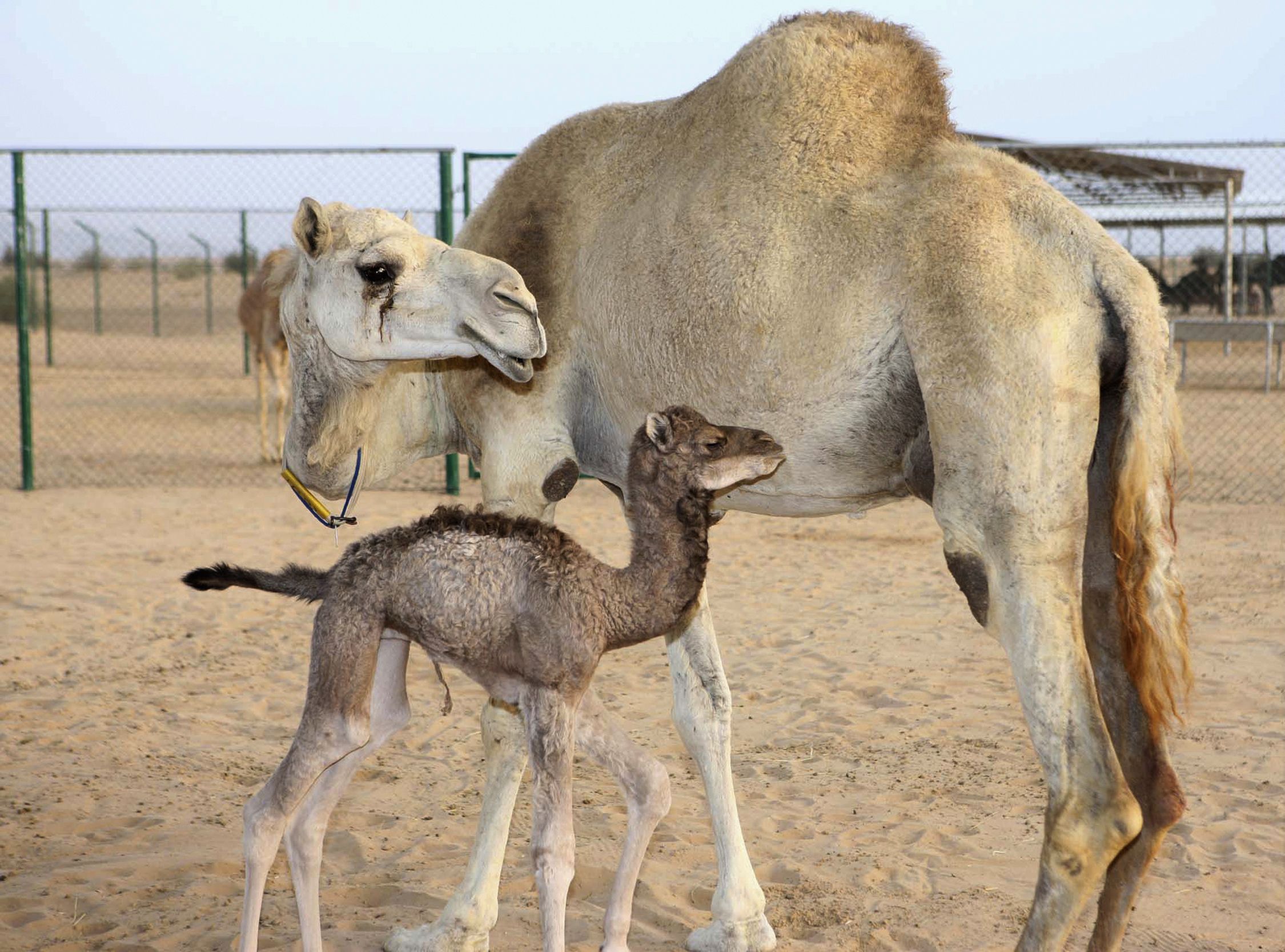 Injaz, the world's first cloned camel, is having a very exciting week: She turned 6 years old and is expecting a baby. The camel was cloned using ovarian cells, according to The National UAE, an Emirates publication that spoke with scientists at the Reproductive Biotechnology Center in Dubai.
"We are very excited because Injaz is now pregnant and we expect to have a calf from her late this year," Dr. Nisar Wani of the Center told The National. "She has conceived in a natural way. This will prove cloned camels are fertile and can reproduce the same as naturally produced camels."
Injaz, whose name means "achievement" in Arabic, is a great source of pride for scientists. Since her origination, other camels have been successfully cloned.
"After Injaz, we have successfully cloned many camels, ranging from racing champions to elite bulls to beauty camels. The cloning technology is being used now throughout the world to enhance the production of elite animals and we are applying it to reproduce the best camels," Dr. Wani told Gulf News. "Cloning has great promise for potential gains in biomedicine for pharmaceutical protein production and for multiplication of genetically superior animals and increased production traits."
Speaking of beauty camels, in 2012 a female camel was cloned using the generic material of a "beauty queen." Beauty camels that win prizes for their good looks can be worth hundreds of thousands of dollars. High-end camels are popular in Dubai, where camel racing is also a well-liked sport.