How Amal Clooney and Other Celebrities Are Helping Children Separated From Their Families
Dozens of celebrities are speaking out against the Migrant Children Crisis at the U.S.-Mexico border, urging followers to donate what they can and to call their senators.
The surge in support comes along with confirmation from the Department of Homeland Security that almost 2,000 children have been separated from their families at the border in April and May alone.
George and Amal Clooney are the latest celebrity couple to act on the Migrant Children Crisis, donating $100,000 to the Young Center for Immigrant Children's Rights. The Clooneys spoke with People about their decision to donate and the example they hope to set for their year-old twins, Ella and Alexander.
"At some point in the future our children will ask us: 'Is it true, did our country really take babies from their parents and put them in detention centers?' And when we answer yes, they'll ask us what we did about it. What we said. Where we stood," said the Clooneys. "We can't change this administration's policy but we can help defend the victims of it."
Related: Here's What Ivanka Trump's rabbi thinks about families being separated at the border
The Clooneys follow Chrissy Teigen and John Legend, who announced a donation of nearly $300,000 to the ACLU on June 14, President Trump's birthday. Teigen and Legend donated $72,000 from each of their family members, including daughter Luna and new son Miles. The couple released a statement via their Instagram accounts reading: "The President celebrates his 72nd birthday today. On this auspicious occasion, in order to Make Trump's Birthday Great Again, each member of our family has donated $72,000 to the ACLU."
The statement also praised the ACLU for "defending the rights and humanity of [the] vulnerable families," and "holding the Trump administration accountable whenever possible."
Former first lady Laura Bush also spoke against the administration's policies, publishing a Father's Day op-ed in The Washington Post. Bush spoke of American morals writing, "Americans pride ourselves on being a moral nation, on being the nation that sends humanitarian relief to places devastated by natural disasters or famine or war... If we are truly that country, then it is our obligation to reunite these detained children with their parents — and to stop separating parents and children in the first place."
Related: 'Fox & Friends' host admits Donald Trump could end immigrant children separation policy
Other celebrities have used Twitter as an outlet and campaign platform, urging those reading to use their voices.
Mindy Kaling asked her Twitter and Instagram followers to donate to the ACLU and provided links with information for those who wish to help.
Reese Witherspoon asked her followers to support the Keep Families Together Act, which would forbid families from being separated except for in circumstances in which child abuse or trafficking is suspected.
Patton Oswalt took aim at Ivanka Trump when she published a photo of herself holding her child, tweeting, "Isn't it the just the best to snuggle your little one -- knowing exactly where they are, safe in your arms?"
Even Melania Trump issued a disheartened statement on the immigration policy, CNN reported. "Mrs. Trump hates to see children separated from their families and hopes both sides of the aisle can finally come together to achieve successful immigration reform," reads the statement. "She believes we need to be a country that follows all laws, but also a country that governs with heart."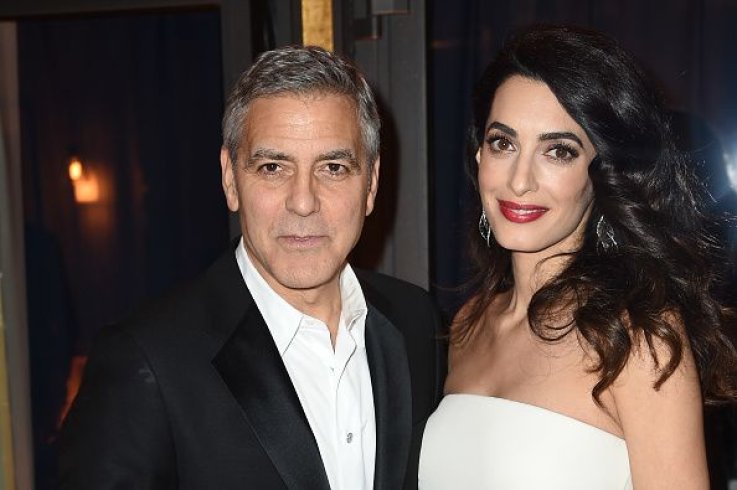 How Amal Clooney and Other Celebrities Are Helping Children Separated From Their Families | Culture