When Will Clorox Disinfecting Wipes Be Available? Shortage Could Continue Until Next Year
Clorox has revealed that it does not expect to meet the 500 percent increase in demand for its disinfecting wipes until 2021.
Since the outbreak of the coronavirus pandemic, cleaning products have been in demand, and many brands are facing a shortage, including Clorox.
In May, Clorox CEO Benno Dorer said that while Clorox had increased production of its disinfecting products by 40 percent, demand for disinfectant wipes had increased by more than 500 percent.
Clorox halted the production of some of its products to prioritize producing its disinfecting wipes and expected the wipes to be in stock this summer.
But yesterday, Dorer told Reuters that consumers may have to wait until next year to be able to easily buy the Clorox wipes: "Disinfecting wipes, which are the hottest commodity in the business right now, will probably take longer because it's a very complex supply chain to make them.
"That entire supply chain is stressed. ... We feel like it's probably going to take until 2021 before we're able to meet all the demand that we have."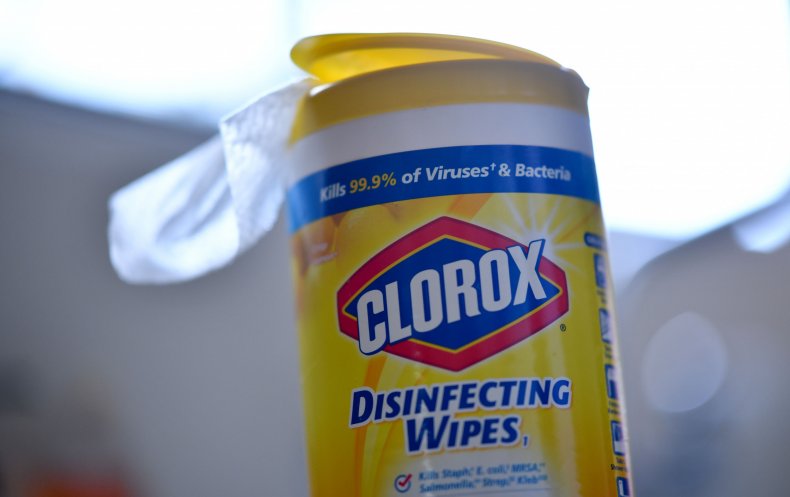 The supply chain is struggling to keep up with the demand for disinfectant wipes as many are made with polyester spunlace. This material is in short supply as it is also used to make personal protective equipment (PPE).
In a press release issued on Monday, Clorox reported a 22 percent sales increase with a 33 percent sales increase in the health and wellness area, which includes its cleaning products.
The release says that "growth was fueled by a broad-based increase in demand for disinfecting and cleaning products across the Cleaning and Professional Products portfolios related to COVID-19.
"The increase in pretax earnings was driven mainly by sales growth, which was partially offset by higher advertising investments and manufacturing and logistics costs."
In the release, Dorer said: "I'm pleased that we've delivered a quarter of exceptional results, fueled by strong demand for our products that we've been privileged to provide in support of public health and to serve some of the essential needs of consumers as they've had to stay at home more."
Clorox expects the high global demand for cleaning and disinfecting products to continue in 2021, but also expects that there will be minimal disruptions to its extended supply chain and other operations, which would allow Clorox to continue producing products to meet demand.