'Close-Knit' Nebraska Community on Alert as Police Probe 'Foul Play' Deaths
Four people died in two house fires located blocks apart in Laurel, Nebraska, where police have launched a criminal investigation and are on the lookout for a suspect believed to have fled the small town in a silver sedan.
Colonel John Bolduc, Nebraska State Patrol superintendent, told reporters on Thursday afternoon that "foul play" is suspected in the deaths in what he described as a "tight-knit" community of about 1,000. Police are now canvassing the community and seeking answers from the public about the suspicious fires that earlier sent the town into lockdown.
"Incidents like this can shake the community," said Bolduc.
Speaking at a press conference in Laurel, Bolduc said that just after 3 a.m. on Thursday an explosion followed by a fire was reported to Cedar County emergency services. Fire crews responded to the house on Elm Street in a residential part of town finding an unidentified individual deceased inside, said Bolduc.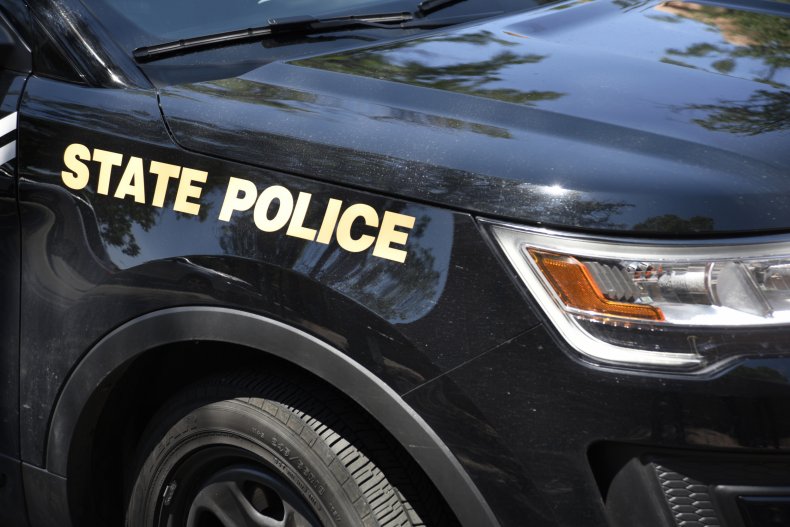 As local and state police responded to the first fire, a second fire was reported at a house on the same street just three blocks away, said Bolduc. Authorities responded, finding three unidentified deceased individuals inside the home, he said. Describing the investigation as being in its "very early stages," Bolduc said authorities would not release the names of the deceased at this time.
Law enforcement received a tip that a silver sedan driven by a Black male had been seen leaving the town after the second fire was reported, said Bolduc. The vehicle, seen driving west on Highway 20, may have picked up a passenger on the way, according to Bolduc.
Investigators suspect that accelerants were used to set both fires and that anyone inside the homes when they were ignited may have been burned, said Bolduc. The suspect—or suspects—may have burn injuries, he said.
Bolduc said state patrol, the agency heading the investigation, will remain in Laurel until they have collected "all the evidence that we feel is necessary." He was unable to provide answers about a motive, the use of firearms, relation between the victims or links between the two fires.
"It'd be a stretch to say there's no connection," said Bolduc, noting the proximity of the two fires. "But it's very early in the investigation, and we hope to find those answers."
Cedar County Sheriff Larry Koranda told reporters that Laurel, located about 130 miles north of Omaha, is a "very safe" town but the deaths will have ripple effects in a place where he said "everybody knows everybody."
"It shakes everybody," said Koranda. "Not only the neighbors."
Law enforcement are asking residents and business owners with security cameras for any relevant camera footage, said Bolduc. State police will also be relying on autopsies from the medical examiner to steer the investigation, he said.
"But our most important partner in this case right now remains the public," said Bolduc. He urged anyone with information to call 402-479-4921
Newsweek reached out to the Nebraska State Patrol for updates.