Closed Set: Sunday TV Talk Shows Overwhelmingly White, Male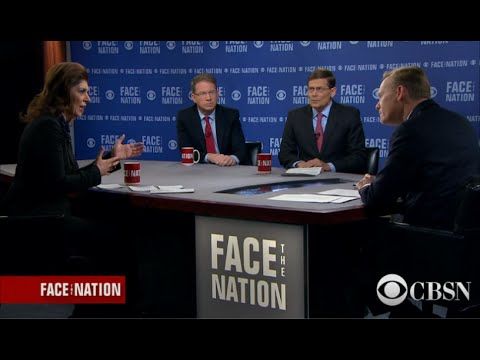 Every Sunday morning, the nation's biggest television networks gather its leading politicians and pundits to discuss the most important issues of the day, helping set the political agenda for the week ahead.
However, one thing they don't discuss—on the air or on the record with Newsweek—is how limited these conversations really are. For the most part, these conversations remain the province of white men. And, despite all the vitriol spewed by the far right about the liberal media, the guests tend to have a conservative bent out of step with a nation that has routinely given more overall votes to Democrats in presidential and even congressional elections.
Media Matters, a progressive watchdog group, recently issued its annual study showing that white men represented 31 percent of the general population in 2015 but comprised 59 percent of the faces and voices on the five Sunday shows: 63 percent on both Face the Nation and Fox News Sunday; 60 percent of the guests on ABC's This Week; 56 percent of those on CNN's State of the Union; and 53 percent on NBC's Meet the Press. (Perhaps not surprisingly Fox News was the whitest of the bunch, with Face the Nation as the second worst in diversity.)
The numbers in 2015 were only slightly better than they were in previous years: in 2013 and 2014, men represented 75 percent of all guests, a total that dipped to just 73 percent in 2005; the number of white guests dropped from 82 percent to 79 percent within that span.
NBC executives refused to speak on the record, though the Meet the Press publicist made repeated references to the show's pride in featuring an all-female panel one Sunday in March. ABC issued a statement saying "We don't comment on booking practices," and a CBS spokesperson for Face the Nation said they would only talk if other shows did too. State of the Union and Fox News Sunday did not respond to repeated interview requests.
Admittedly much of the fault lies not with the shows but with American institutions—white men are overrepresented among elected and appointed officials, as well as in think tanks and the field of journalism. Still, Media Matters Executive Vice President Angelo Carusone argues that the shows could reach out and find more diverse panels; without doing so, he says, they are presenting a distorted perspective of America, one in which the white male viewpoint still takes complete precedence.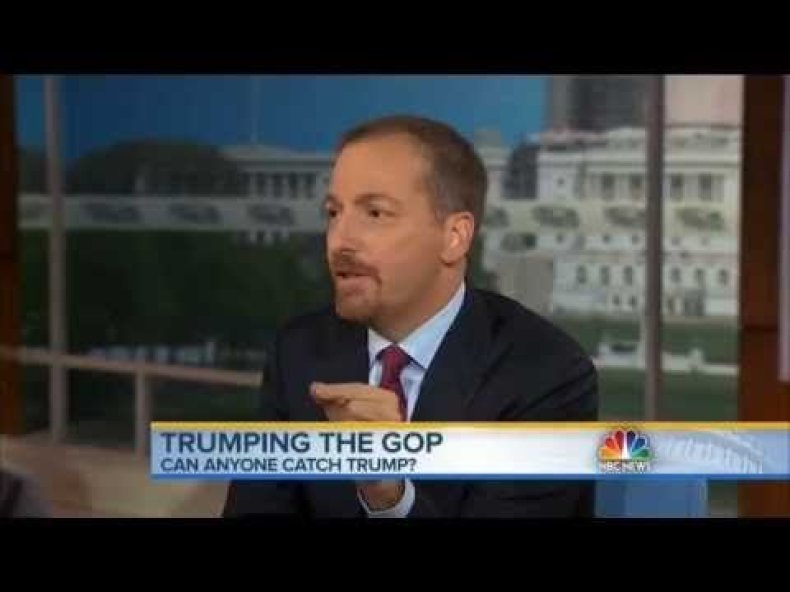 But even if the overrepresentation of white men in positions of power explains their predominance on these shows, there is no clear explanation for why Media Matters' study shows that the programs' guest lists also tilt to the right politically year after year.
No one would be surprised to learn that 53 percent of Fox News Sunday's guests leaned right and just 21 percent leaned left, with 26 percent classified as neutral, according to the study. But the other networks, while more balanced, also favored Republicans: CNN was 46 percent conservative to 33 percent liberal with 21 percent neutral; NBC split 34 to 23 percent (with 43 percent neutral) which was similar to CBS at 34 to 22 percent; ABC featured the best balance at 33 to 29 percent, with 39 percent neutral.
Carusone says his study judged each guest by how they self-identified. "We used the same resources a booker would use," he says. He believes that if the Media Matters study had measured ideology by the content of their comments, the numbers would tilt even further right.
Carusone says Chuck Todd has been making noticeable changes at NBC's Meet the Press since taking over from David Gregory but that the shows mostly fall into the habit of repeatedly bringing back guests with whom they are comfortable. This creates an echo chamber of conventional wisdom he argues, a "calcifying perspective" which helps explain why they missed out on the rise and staying power of both Bernie Sanders and Donald Trump.
"There is a much larger audience out there they are not speaking to," Carusone says, referring to the women and minorities who may feel left out.
"The shows should care about being more inclusive—it would make for a better program and stop them from losing relevancy."