An Interview With Progressive Rock Band Yes's Jon Anderson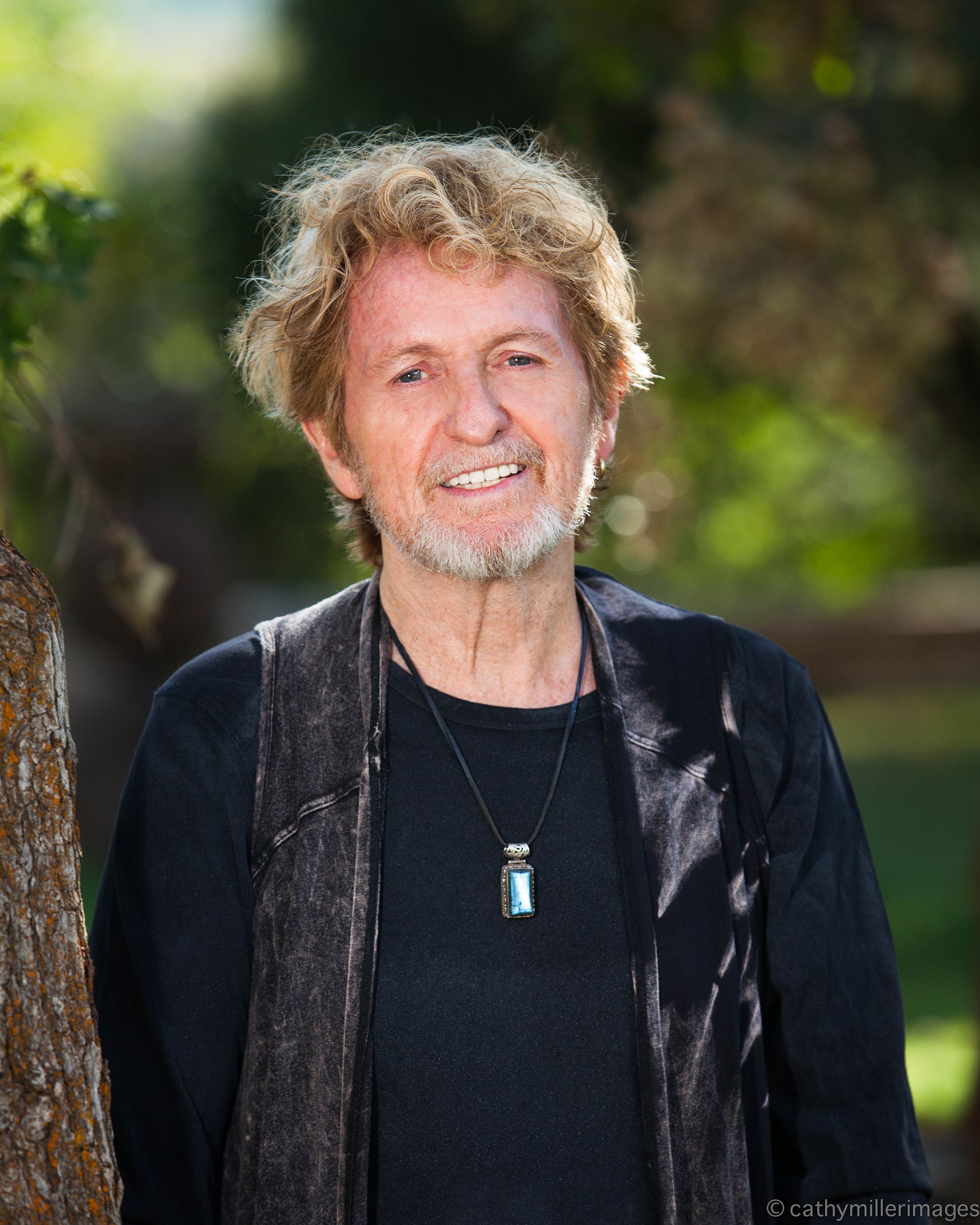 Jon Anderson, whose soaring vocals and ambitious songwriting with Yes made him a progressive-rock legend, hasn't been a member of the group since 2008. At that time, he was suffering health problems, and, much to his disappointment, was replaced by singer Benoit David.
But beginning in October, Anderson will be performing Yes music onstage again—not with the current lineup of Yes, but with ARW, a group also featuring two other ex-Yes men: keyboardist Rick Wakeman, whose titanic instrumentation was a major component on classic Yes albums such as Fragile and Going for the One; and guitarist Trevor Rabin, known for his guitar work with the not-as-proggy version of Yes in the '80s. The band will kick off a U.S. tour in October.
"It will be a celebration of Yes music across the years," Anderson tells Newsweek about the tour that AWR has planned beginning in October. The group will be "playing a selection of songs from all different periods." Meanwhile, the group called Yes are in the midst of a U.S. tour that will continue through the beginning of September.
After exiting Yes several years ago, Anderson continued to create music. Most recently, he and musician Roine Stolt joined forces as Anderson/Stolt, recording the prog-rock album Invention of Knowledge. Prior to that, Anderson and famed violinist Jean-Luc Ponty released the live CD/DVD Better Late Than Never.
Anderson caught up with Newsweek to discuss his recent projects, his Yes legacy and his thoughts on why Yes still isn't in the Rock & Roll Hall of Fame.
How did ARW come to fruition?
I had worked with Rick a couple of times recently. We did an East Coast American tour about three years ago, just the two of us onstage, which could be very dangerous, because he likes to tell jokes and play wrong notes for fun. We're good friends.
I've been going down to L.A. and watching Trevor work on new movies every now and then over the last 10 years; he's been creating great movie scores. To see him working at Sony Studios, with 200 people, with full orchestra, choir and everybody's running around, and he's in the middle trying to organize everything—it's just fantastic to watch. A couple years ago, I said, "You know, we should get together, and Trevor always said he wanted to work with Rick; he did it once on the Yes Union Tour [in 1991], and there was a bunch of us onstage—and he loved Rick very much.
He got along with him, so it was only a question of time when we would connect to have spare time, and it just happens that Trevor decided to have a year away from doing another movie. He just said, "Let's get together," and Rick was very free, so we started talking early this year.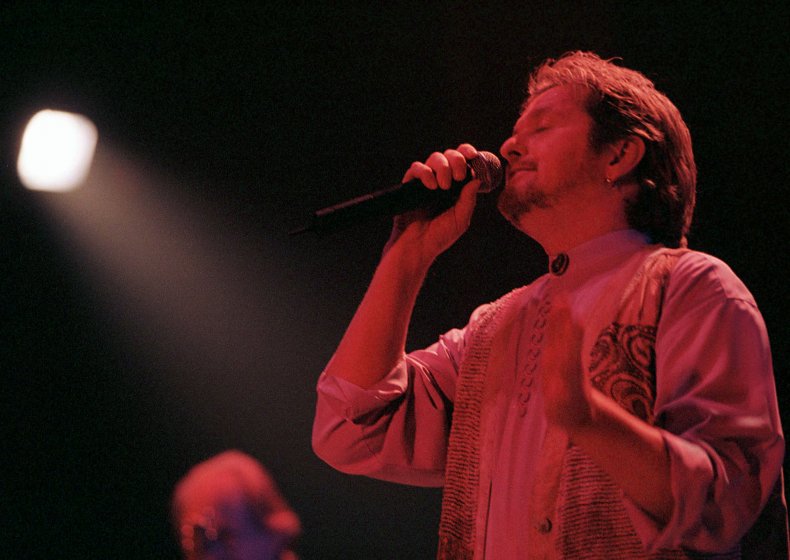 Fans must be wondering what the combination of Rick, known for his keyboards with Yes in the '70s, and Trevor, known for his '80s Yes guitar work, will sound like.
We all have the same principle: that we want to put on, obviously, a great show that will extend over maybe five years. We've written some music and song ideas, not necessarily to put an album out but to sort of implant them into the show here and there. A little bit of fresh musical ideas and, I can safely say, redesigning what we would think Yes would be doing in the 21st century.
The old classics, but sort of, as I said to Trevor, why don't we just make it more cinematic, 'cause that's what he does. So put on a visually great show and musically great show. Because we are sort of Yes alumni, many years past, we're not gonna lose that energy of wanting to perform songs we created.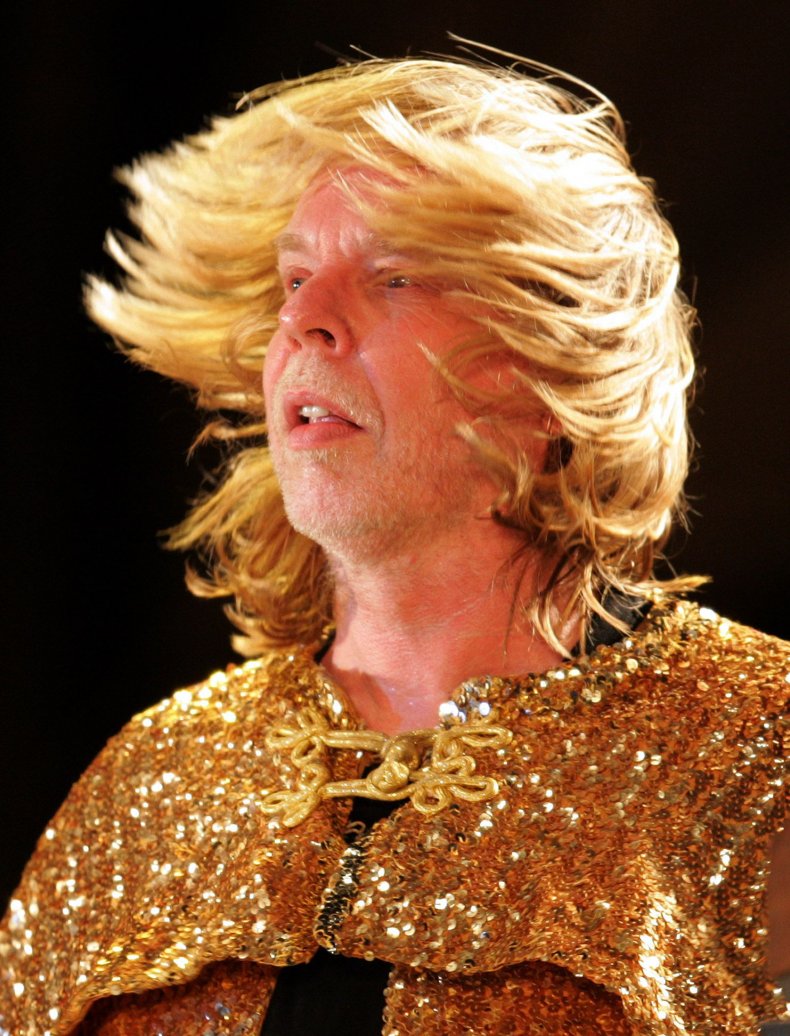 I attended that show at Madison Square Garden, and I was impressed with the dynamic energy Anderson, Bruford, Wakeman and Howe brought to the Yes material.
I suppose when you're doing a fresh movement, you're very into it and you're very sort of convinced this is your life for now on. And as you know, bands that stay together for a long time need a kick of the ass every now and again, musically speaking. Because we've got to evolve, it's my nature to be adventurous musically, so I'm happy and the sky is the limit, as they say.
In late June, you and musician Roine Stolt released the album Invention of Knowledge. How did you go about creating music with Roine?
Yes is in my DNA, there's no question about it. When I was in the band, I was always pressuring them to do long-form pieces, from Fragile onward. The audience we had in those days was very into listening. They wanted to sit there and go through a visual and musical experience, a journey if you like. And I just knew that Yes was very talented enough to do long-form pieces and structure them in a way that would capture the imagination of the night for us. And if we got it, the audience would get it.
So, there weren't solos here, solos there, everywhere. It was just very structured. And that's the style of Yes music that I was really connected to. About three years ago, I did a long-form piece just for fun, to see how it feels to put together a 20-minute work. And it actually all stems from the great composer Jean Sibelius, a symphony that's 27 minutes long. And I remember hearing that in 1973 and thinking, "Wow, that was timeless. It didn't seem like 27 minutes went by." When I got in touch with Roine, I just knew that he had the musical talent to be able to stretch these ideas along.
Some songs that I've written over the last few years, I've written with people far away. I sent Roine about half a dozen songs. He would take the songs and evolve the music around the songs to his style of music, and send it back to me. So we created the album via the internet, and I met him two years later to have a photograph [laughs]. It's far different from the old days, or any kind of days; you create music with people around the world through the internet because you're connected mentally, consciously, and at least you're on the same planet. [laughs].
It wasn't until maybe March of this year that we pieced everything together, and we listened to the whole thing as a one piece. A more than one-hour piece. And I went, "Oh my gosh, it works," [laughs], because, you know, in your hearts of hearts, you hope it works, and you think it works, and you consciously are aware that musically that it should work. But it isn't until you actually put it all together and then listen to it [that you know it works]. I made a CD and put it in the car and went for a drive; and that's actually the best way to hear it.
Didn't you also work that way when you and Rick Wakeman recorded the 2010 album The Living Tree?
Yeah. Because I was on tour when he sent me the music. I took my studio on my laptop with me, and I just wrote and sang the songs on my travels. At a hotel, I would have a few hours to kill, it was me, my wife and a guitar. So I'd sing the songs, and send them to Rick and realize, "hey, I treated them pretty good." And I finalized them when I got back home. That's modern recording; working in tandem with technology. It's very, very exciting. It's the future too.
For me—my first Yes concert was an "In the Round" show in the late '70s —it's odd that Yes doesn't have you as the frontman, and even odder to know that the current singer, Jon Davison, and the vocalist before him, Benoit David, sing in ways that emulate you.
Yeah, of course. It's not an easy gig. And as I've said [in other interviews], I never left Yes. They left me. And I'm still creating Yes music in my heart. I worked with Jean-Luc Ponty a few months ago on tour, and I feel like I'm in Yes, because we do some Yes songs—"Long Distance Runaround," "Roundabout"—that the audience want to hear, and it just feeling like it's never gonna leave me, my love of Yes. What they do is what they want to do.
Some of your greatest music with Yes featured Rick Wakeman on keyboards. Looking back, can you talk about what it was like performing and recording with Rick in Yes?
I remember when we made the Going for the One album. We started that album in Montreux, in Switzerland, with another keyboardist at the time, Patrick Moraz. And he was in Brazil getting married, and he didn't turn up at the beginning of rehearsal. And it didn't quite gel when he came in, and things weren't working too well with him, from his own life, what he was going through, and it just seemed to reflect that he wasn't really concentrating. So all of a sudden, Brian, our manager, said, "Well, I think Rick wants to come back in the band." I said, "Please!" [laughs]. So he came back.
I was working on a track with [guitarist] Steve [Howe], eventually called "Awaken." Basically, what happened was, I'd heard Steve do this riff [hums a main riff of the song]. He was playing it in his bedroom in a Holiday Inn. And I went for breakfast, came back, and he's still playing it. I walked through the door and I said, "Can you change key?" And he changes key. And I started singing it, and we recorded that section and then recorded the next section. Then he played about eight to nine chords, and I started singing [he sings] "workings of man set to ply out historical life, regaining the flower of the fruit of his tree." I started singing it right away, and we recorded that. So within the space of 15 minutes in his bedroom in a Holiday Inn, we had this sort of beginning of "Awaken." So down the line, a year later, in Montreux, Rick's there, and we start working on it.
Eventually Chris [Squire, bass] did this incredible, beautiful bass line. Chris was an unbelievable talent. And he started playing [he hums], very gentle. So I said, "Rick, solo." And he started doing some soloing, and we recorded a couple of times. It didn't quite work. There was some pieces that he actually played that sounded really cool. So I said, "OK, what we should do is find a church organ." And we found one in Vevey, which is actually where Jean Luc lives now. It's like 15 miles from Montreux. We found this beautiful church, so me and Rick went in there and started doing some recording to get the sound and feel of that solo that's in the middle of "Awaken."
A friend of mine who is the engineer at the studio in Montreux said, "Do you know that in Switzerland they have the most perfect telephone lines. In fact, we can put a little mixing board in the church and put a plug into the telephone system, where we can actually hear you in the studio 10 miles away in Montreux. We set it up so that that actual solo that you hear on "Awaken" was recorded in this church. It was recorded simultaneously while the guys—Chris and Alan and Steve—in Montreux were performing the piece. A bit of magic.
Something just happens when working with one of the finest musicians, keyboard players, who who has played with sorts of people, including David Bowie, and there he was performing in a church. And "Awaken" is just one of those momentous musical things Yes created. I'm glad that you were actually sort of introduced to Yes when we did that tour while performing "In the Round," because it was very magical for me. And you saw "Awaken." For all in intents and purposes, it is not a radio song.
The thing that makes Yes so unique is to do things that are different. Have you seen the show I did with Todmobile on YouTube? You gotta see it. Probably, as a Yes fan like me, it's one of those things you watch it and you go, "Oh, my God." Yes music can last forever.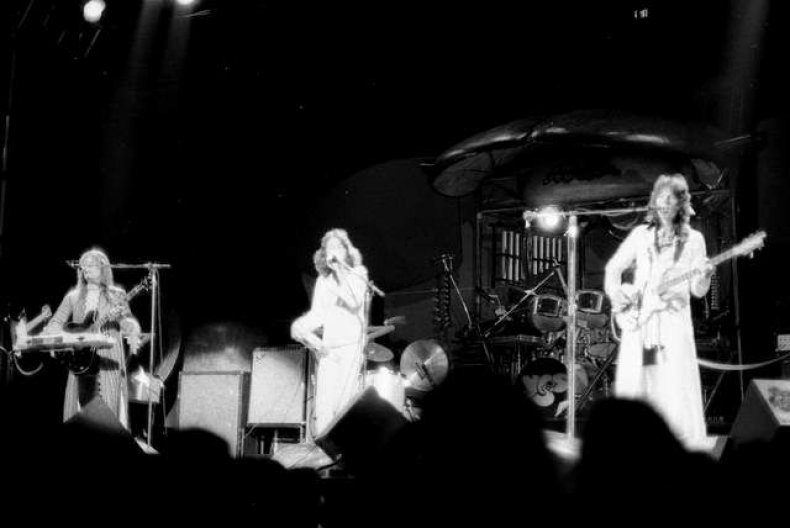 You mention Chris Squire and his bass work on "Awaken." What was especially striking about your musical relationship with Chris?
Before he passed away, I got in touch with him, I emailed him, but he couldn't speak at that time. I said, I want to thank you for your life, your music, without you and wouldn't be doing what I'm doing, and I'm so blessed to have had you in my life. As a musical partner, he was so opposite to me. We were the yin and yang of the band. Like we would joke: I was Obi-Wan Kenobi, and he was Darth Vader. And the beauty of it was, I would be singing ideas, and his bass would reflect my song, my lyric, my everything. So when we do concerts with any Yes music, I always say, there's certain things you have to play that Chris played because without those notes, the voice doesn't sing correctly.
He was an extraordinary musician.
He played a double neck; he played a six-string bass—he was one of the first guys to try one out. He had all these bass pedals. The guy was a monster. The stage would rumble like crazy.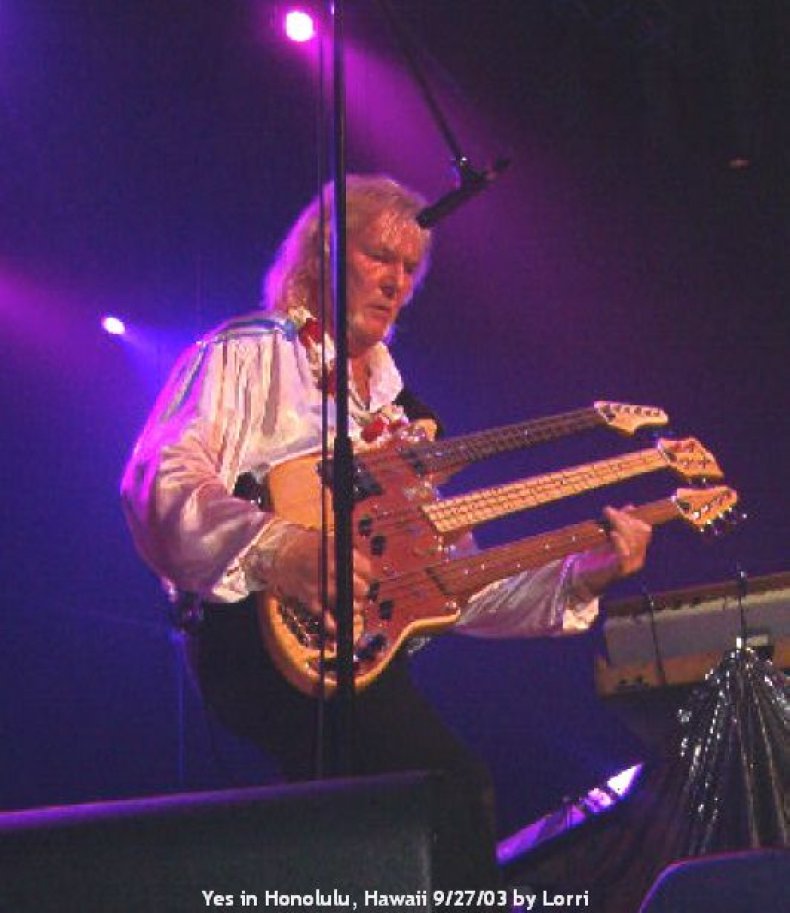 Do you have all-time favorite Yes piece?
I'd say "Awaken." Yeah. When you watch the YouTube version of it, you'll get it. It was magic for me onstage, believe me. I'm out there onstage, "In the Round" [back in 1978], doing it all over the world, and every night that song was incredible. All the other stuff was great, but that song was seriously good.
There's been talk of recording with Trevor and Rick.
Oh yeah, that's for sure. We've actually written a lot of ideas. It's a question of finding the right time. Rick just finished some shows in Europe and a big concert in London, and Trevor's been finishing up some work. It was just a question of "well, let's get the tour going, let's go on tour and do a couple of new songs for fun, let's go on tour and feel who we are." So, by the time we actually record, we know who we are and the recording will be a lot simpler than going in and trying to stick it together with superglue.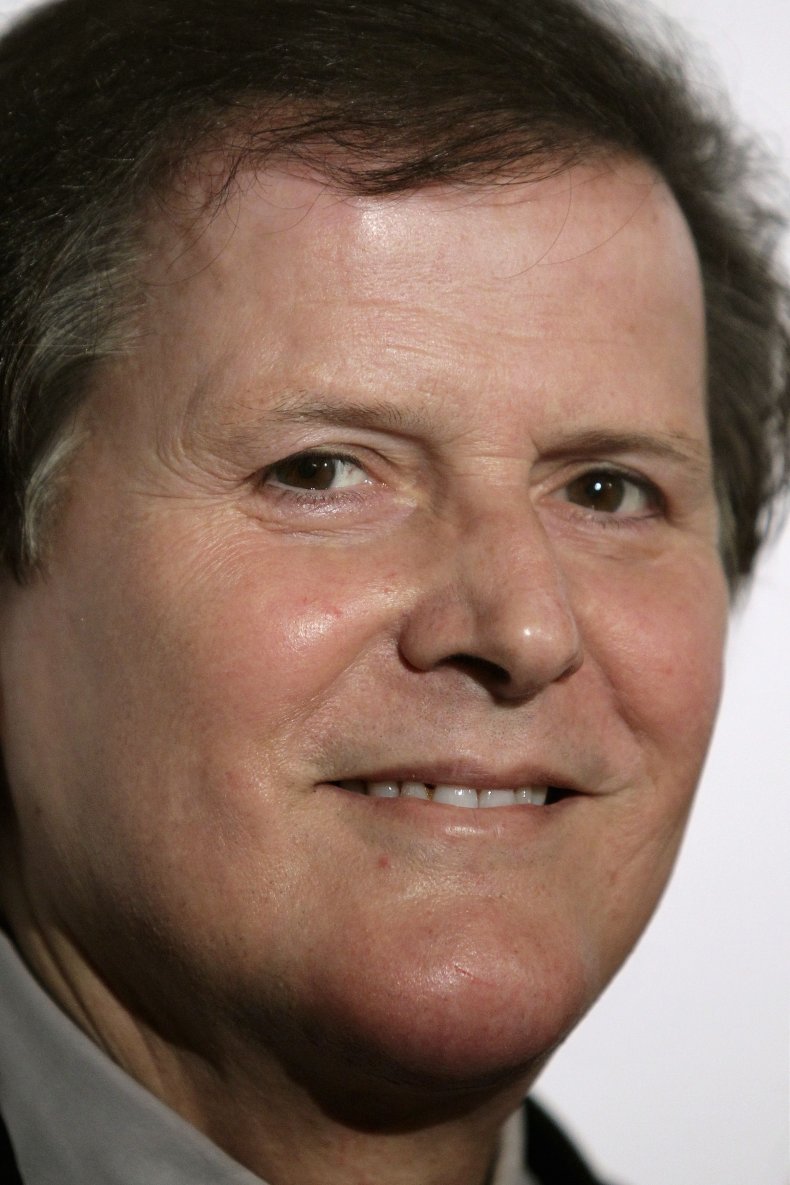 That's a good way of doing it. Have you done that in the past?
Fragile. The Yes Album. Those early albums were definitely recorded in rehearsal, learned in rehearsal, taken on the road, performed in front of people for six months, and then recorded.
So you had a very deep understanding of the songs. By the time we go into Close to the Edge, that's when we at started delving into long-form pieces.
Anything to say about the way you come up with vocals?
Especially by now, in my career, I just sing when it comes. When I hear some music, and I want to sing it, I sing it, and that's it. The first take of what it is is what is. And I'll learn what I'm trying to sing about—I was doing it yesterday, where I was singing a piece of music, and felt, "Oh great, that's really good, I'll start to learn that." And I actually learned that [method] working with Vangelis a lot. So in a way, when I worked with Yes, I would bring to the band some ideas. "Your Move," "All Good People," "Long Distance Runaround," "Wonderous Stories" I wrote just before I went to the studio.
And a lot of things were working with Steve; he was very adapt in guitar chords that I'd never be able to play, so he'd be playing something in the corner of the studio, I'd go over and say, "What are you doing?" and he'd say, "Oh I'm just playing this thing." And I'd switch on the tape recorder and sing with him. And I'd do that with Chris. And I'd do that with Alan. Me and Alan started writing "Turn of the Century" together. Then in the morning, he was there on the piano when I got to the studio; and by the 11:30, Steve had joined us. Then Steve started to play along, then by 12, Alan was there playing along, and at 1 o'clock, Chris arrived, because Chris was always late, it was part of his life [laughs]. And Rick was there too. By the time the day was finished, we'd done this beautiful idea called "Turn of the Century," and it started with Alan playing some chords and me walking over and starting to sing.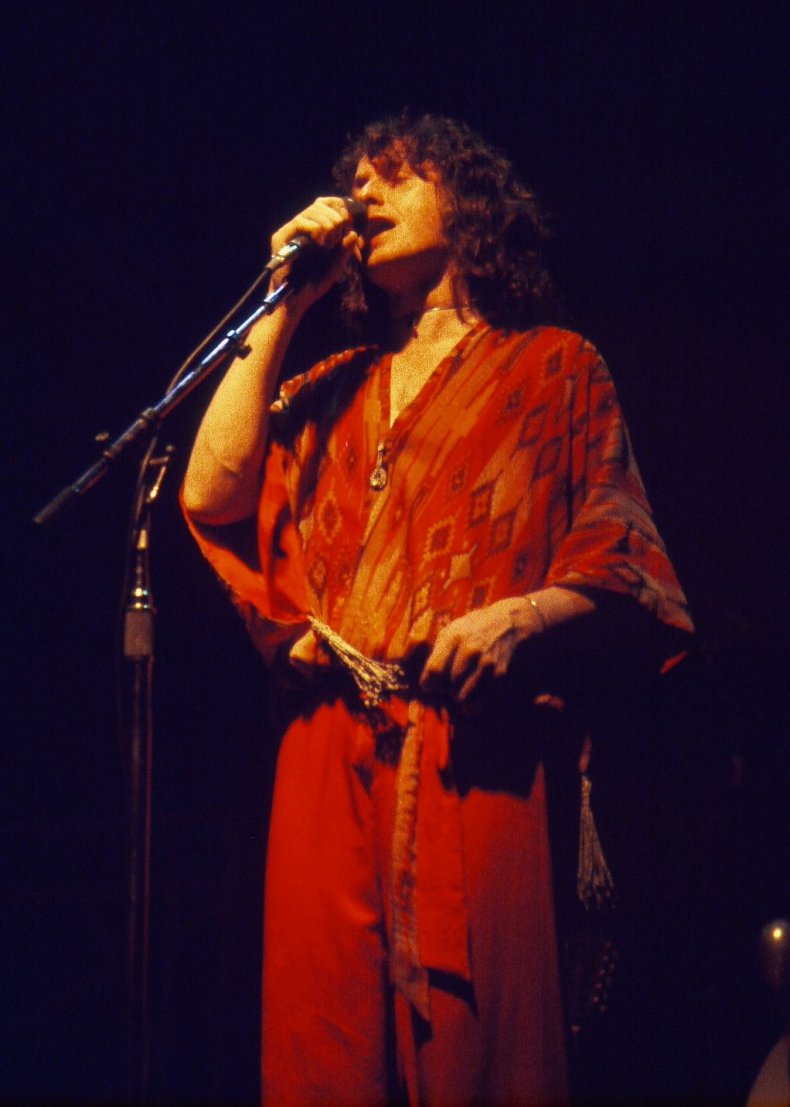 Interesting that Alan came up with some chords in the process.
He did at least two or three songs here and there along the way on each album. He is a very good musician as well as a great drummer.
One of the most astonish long-form Yes songs is "And You and I." Anything to note about the creation of that?
I found these chords and I went in and started singing the songs, and then I had this sort of bridge, and then we went to the next part. And I was saying "OK, we're not gonna go back to another verse," we're just gonna stay here. "Could you play this chord here, Steve?" And Steve would play a chord, and another one. And then we're going to a theme. A keyboard theme, like a symphonic theme, and all of a sudden, Rick starts playing 'Da, da-da,' [he sings one of the song's sweeping keyboard parts], and I started singing it with him, and then we developed that.
You know it's like, I was always sort of in the middle of this band of great musicians, and at that moment in time, we were very much in harmony, and we would understand each other without too much talk. It just happened. And then we would record parts and say, "This is perfect, but that section doesn't work, can we come out of that section and go back to…Steve, could you do like a country Western [he hums a guitar part]." When you're surrounded top quality musicians—the best that I've ever worked with—you just feel like you're in musical heaven.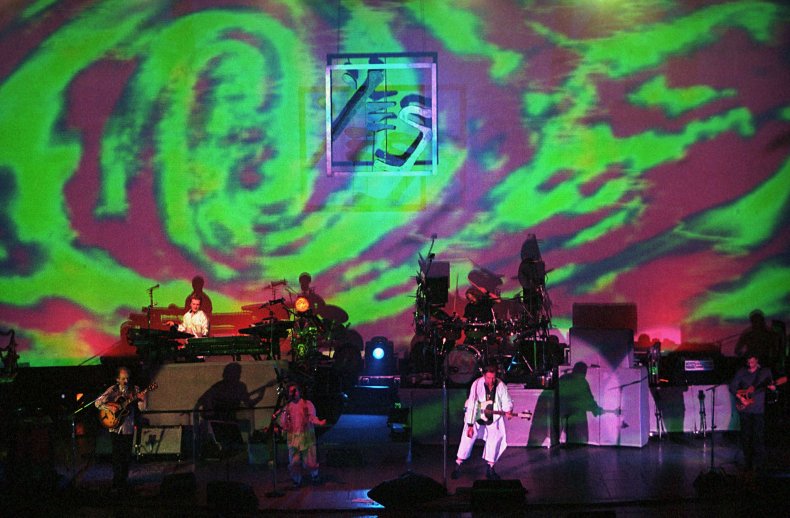 How are your vocals holding out now?
Well, I was lucky to get back to normal about a year and half later. I don't want to go and join another band, because another band is not Yes, you know? It would be silly, getting another band together because it wouldn't be Yes in my mind. So I started doing solo shows, and lo and behold, I would do a concert and I would sing and talk, sing and talk, for an hour and 45 minutes. In some ways, I was strengthening my voice all the time.
It must have been so interesting to work with Jean-Luc Ponty.
He's a brilliant man.
Did you guys consider performing any of the Frank Zappa material he played on?
I talked about doing a few Zappa and a couple of Mahavishnu pieces, but Jean-Luc said, he'd rather do something new. So we'd write some new songs. We talked about maybe one day we should do a symphonic piece, with an orchestra, and he could revisit some of his Zappa and Mahavishnu parts, and I could implant some symphonic new songs or sort of Yes things as well. So we talked about that for next year, so we'll see what life brings us.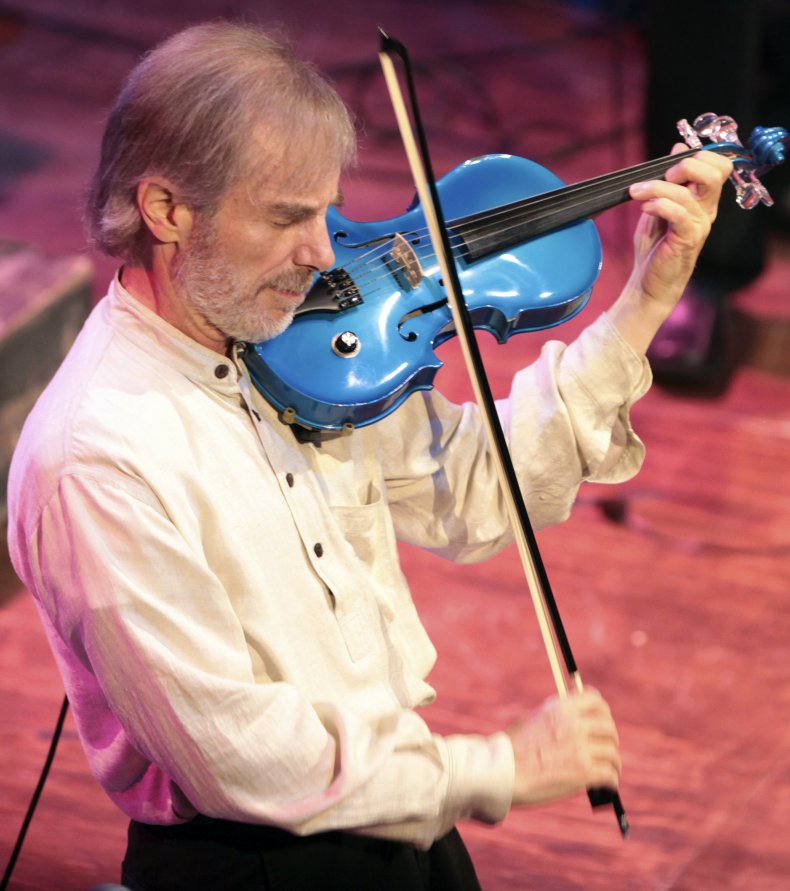 It's odd to me that to this day, Yes is still not in the Rock and Roll Hall of Fame.
I think it has a lot to do with we, as a band, were very renegade in a way. We didn't think about writing music for the radio. Or we didn't think about writing music for commercial [reasons]. We were very commercially successful. When we released Fragile, "Roundabout" is about eight minutes long. And without us being asked, the record company got the scissors out and made it into a single. "Let's just cut it up and make it into a single." And thank god they did. Because they were saying Fragile might be the last Yes album that Atlantic was going to get involved in. And then they made "Roundabout" into a big hit record, and it was on the radio everywhere, and of course, it saved our musical world, and we carried on making longer-form pieces of music [laughs]. And the next one was Close to the Edge. Then Tales From Topographic Ocean. "Gates of Delirium" [from Relayer]. "Awaken." And so on and so on.
I always believed that music is more important, strange that it may sound, than appeasing the commercial world. And rightly or wrongly, that's possibly a reason why the people that sit at the head of the table of the Hall of Fame have felt that we're not, not so much that we're not commercial enough, but we're sort of renegades to the business, or something like that. And We're not in the Hall of Fame because we're not famous enough. [laughs].
Actually, it's funny, because about three years ago, I performed there [at the Rock and Roll Hall of Fame]. I was doing a concert in Cleveland solo show, and they knew I was there, so they asked me would I come by and do what they call Storytelling. I talked about music, sang some Yes songs, sang a couple of new songs, etcetera, and the people at the Hall of Fame took me around and they were such fans of Yes.They were big fans. And they showed me a corner of the second floor, and they said, "You see that empty area there?" I said, "oh yeah, yeah". They said, "Well, that's for Yes when it happens."
I always say, my mantra is, "it'll happen when it happens." A lot of fans care. But don't worry, it'll happen. And for me, personally, I get all my joy from what I do through creation. I'm so grateful for what happens in my life that anything that comes along, well, why not?