Gap Children's Ad With 'Little Scholar' Boy and 'Social Butterfly' Girl Labeled Sexist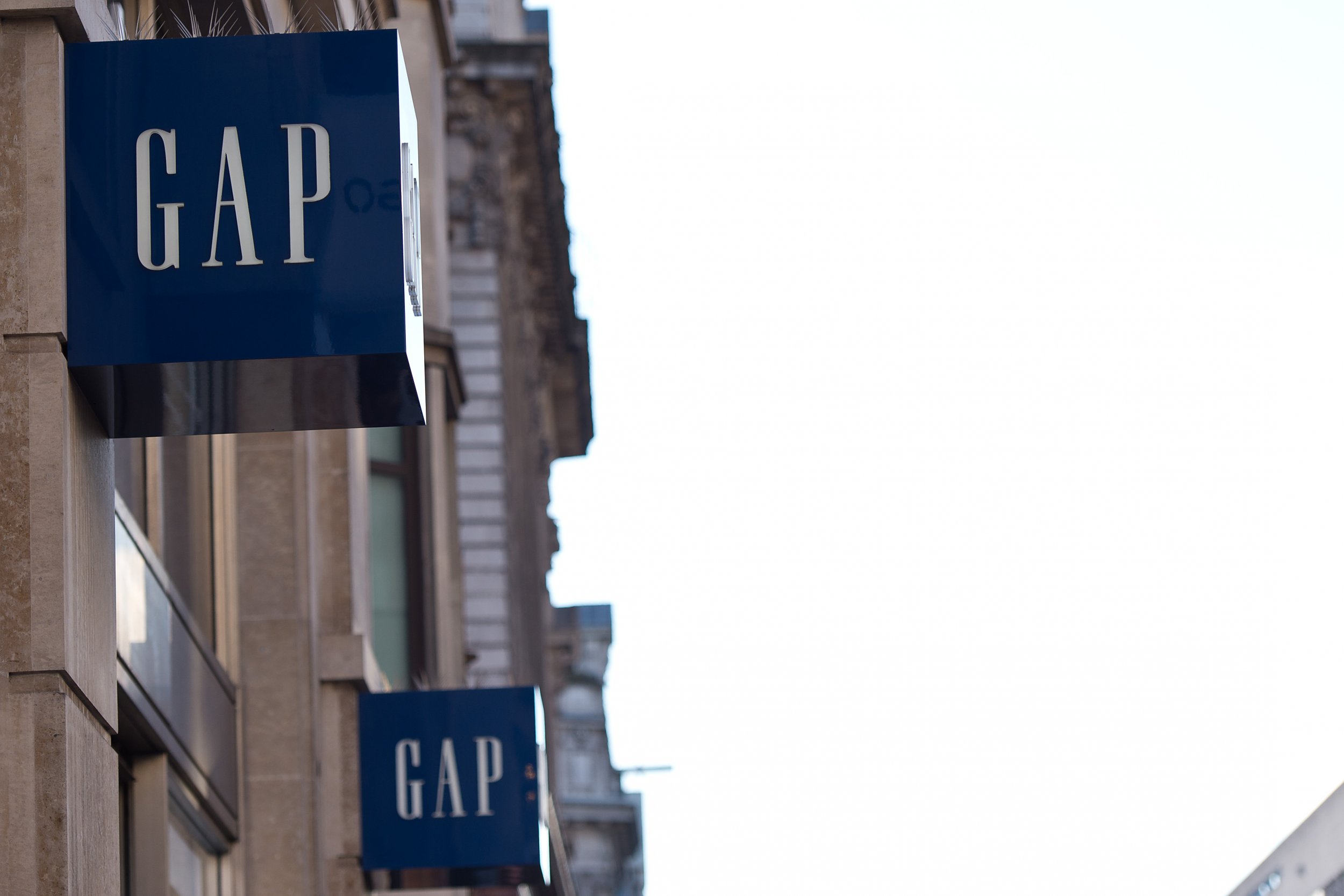 Clothing retailer Gap has been criticized for a "sexist" new marketing campaign that refers to a young boy as a "little scholar" and a young girl as a "social butterfly."
Contained in a promotional email sent to U.K. customers, the advert features a photo of a boy and a girl. The boy wears a T-shirt with an image of physicist Albert Einstien [sic] on the front, captioned "Little scholar… your future starts here." The girl wears a cream-colored sweater with the letter "G" that is captioned "Social butterfly… talk of the playground."
Let Toys Be Toys, a grassroots campaign encouraging manufacturers to refrain from categorizing toys based on gender, tweeted one of the first angry responses to the advert Sunday. The tweet has since been shared more than 1,000 times.
Over the last three years, Let Toys Be Toys has put pressure on U.K. stores to take down "boys" and "girls" signs. Fourteen major retailers, including Tesco, Sainsbury's, Marks and Spencer, Toys R Us and TK Maxx are now on board.
"We [Let Toys Be Toys] have seen a 60 percent reduction in stores and 46 percent reduction online of toys being marketed specifically to boys or girls," a post on the campaign's website in December 2015 explained.
Tessa Trabue, a campaigner for gender equality at Let Toys Be Toys, tells Newsweek: "I was shocked by the blatant sexism of the Gap advert—the boy allocated to science and the girl allocated to pink.
"There is a lack of girls going into STEM (Science, Technology, Engineering and Maths) subjects, and marketing like this certainly doesn't help combat this. Do we really want girls to be labelled as no more than social butterflies gossiping in the playground from such a young age?"
Stella Creasy, Labour MP for Walthamstow, tweeted: "Stop telling our kids their gender determines their talents!" Chi Onwurah, the shadow minister for culture and the digital economy, said that the Gap advert encourages gender stereotyping.
And, the T-shirt for boys in the Gap advert misspells "Einstein" as "Einstien" provoking further jibes.
"It's not hard to see that the scholar boy versus social butterfly girl is anything but empowering, and instead reinforces a common high street trend where girls are excluded from all science-themed clothing," a spokesperson for Let Clothes Be Clothes, an organization calling on U.K. retailers to end the use of gender stereotypes in the marketing of children's clothes, tells Newsweek.
"Gap needs to get smart and ditch the gender marketing, because along with spelling Einstein incorrectly, it just makes them look foolish."
Gap, which has 132 U.K. stores and has a turnover of more than £300 million ($400 million) a year, issued a public statement Tuesday in response to mounting criticism.
"Gap brand has always stood for individuality, optimism and creativity," Liz Nunan, a Gap spokesperson told HuffPost U.K. "Our intentions have always been to celebrate every child and we did not intend to offend anyone."