Creepy Clown Sightings 2017: North Dakota Children Targeted In Latest Menacing Incident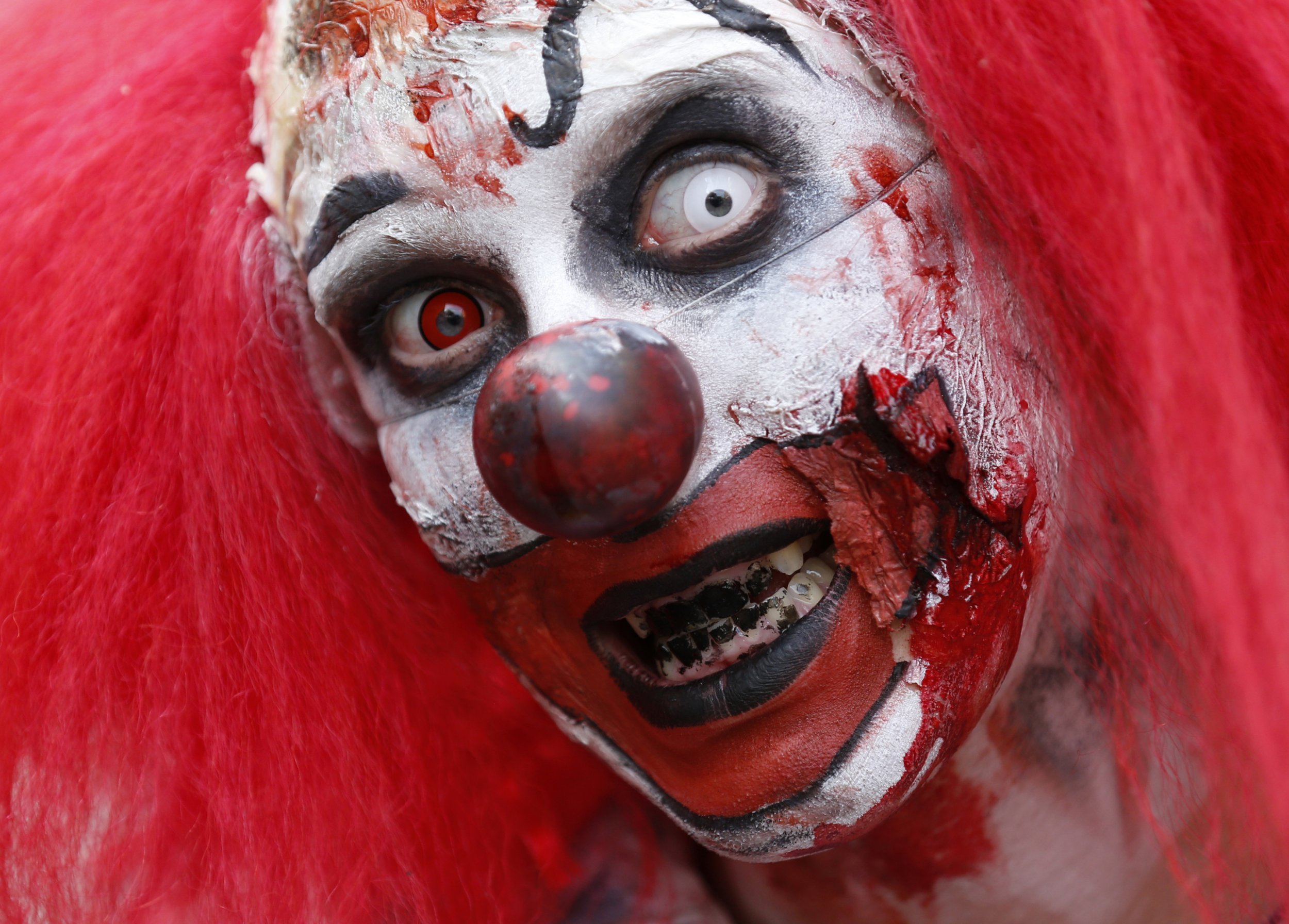 The great clown panic of 2016 didn't seem to stop with the year's other haunting (and seemingly never-ending) phenomena, like the presidential election or Shia LaBeouf's performance art. Whereas previous, stress-inducing events have officially come to a close, it would appear clowns are continuing to wreak havoc and stir fear across the country.
A clown, who witnesses said was armed with a knife, and a man wielding a boa constrictor allegedly targeted a group of children in Fargo, North Dakota, Saturday night in a menacing incident currently under investigation by authorities, local Deputy Chief Joe Anderson tells Newsweek. Witnesses said the men threatened to kill the kids and asked if they "wanted to see a dead body," causing the group to run away to a nearby apartment complex. The two men then returned to another nearby building. No arrests have been made as of yet.
Related: Creepy Clown Sightings: Why Are Some So Afraid?
"One of the males had a snake (about 4 foot in length) and the other male was wearing an orange jump suit with a paper mache mask covering his face," Anderson said. "They did have a conversation with four juveniles."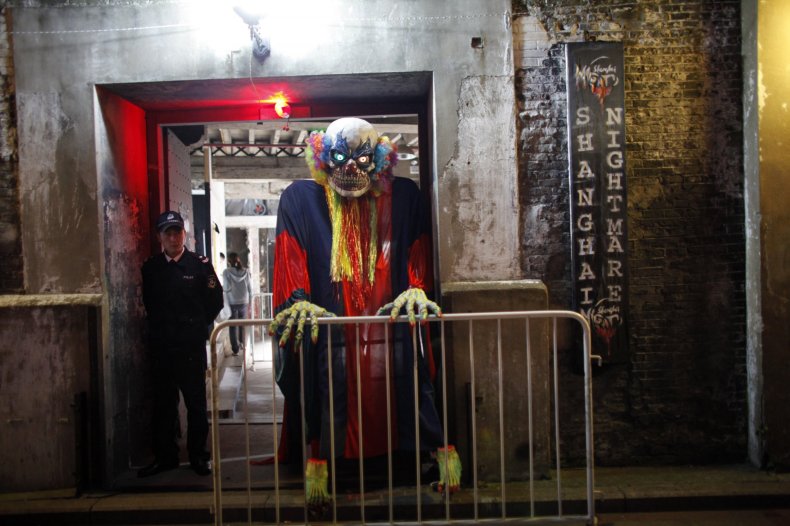 North Dakota isn't the only area of the United States still reeling from recent clown sightings. The person behind a Facebook account depicting a scary clown was arrested last month after using the social media platform to threaten the students at Poudre High School in Fort Collins, Colorado. Some 530 students stayed home the day after the message from the apparent clown's account was posted, causing "panic throughout community and student population," the local police services said in a statement.
All this comes as a remake of the famous clown thriller IT is set to hit theaters in September. Trailers show a group of children attempting to survive the threat of a terrifying clown that stalks kids from within the sewers, killing them when they least expect it.
Of course, viral videos have been falsified to create media attention surrounding the releases of several scary movies, from the demon baby for Devil's Due to the girl with telekinetic powers in a coffee shop for the Carrie remake. But, while videos like this are certainly far from verifiable, the very real threat of clowns harassing children and communities across the country still appears to exist in 2017.
And if a remake of a film about a murderous clown creates any sort of copycat effect, we could all soon be reliving our worst nightmares from last year all over again.