Club Bouncers Are Now Being Used to Defend Against ISIS Attacks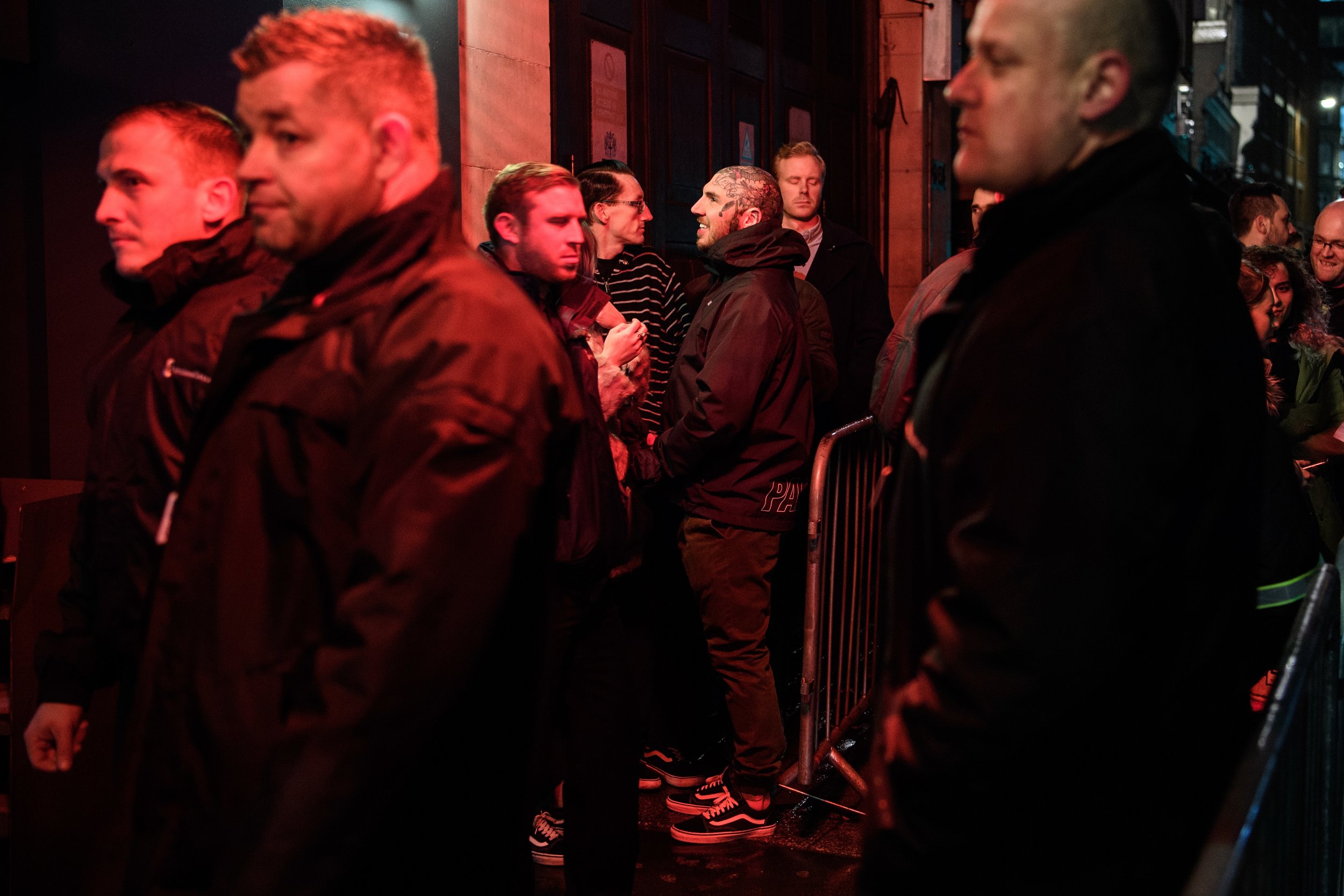 Bouncers at clubs and private security guards at shopping centers, music venues and other public spaces are to be used by British security services to prevent low-level attacks by radical Islamists who sympathize with the Islamic State militant group (ISIS).
Speaking at the National Security Summit on Wednesday, one of London's top police chiefs said the "untapped potential" of the security sector was being examined. These guards could become crucial to the counterterrorism effort in Britain.
"Vigilance in the public space is critical, and there are many, many more private security guards out there than there are police officers," the Metropolitan Police Assistant Commissioner said, according to The Times of London.
"We are looking at how we train them more effectively to be a better part of the national armory that we have against terrorism."
The measures could include training that focuses on how to deal with counterterrorism, as many private security guards are already adept at dealing with criminal disturbances.
The plan involves training security personnel to detect any suspicious activity that occurs in their areas of operation. They would not be tasked with protecting the public with arms or given additional legal authority.
ISIS has inspired or directed individuals to launch attacks in the West on soccer stadiums, LGBT nightclubs, metro stations and concert venues. The deadliest attacks have included the suicide bombing and shooting attacks across Paris on November 13, 2015, and the shooting at an Orlando, Florida, LGBT nightclub in June 2016. The attacks left more than 170 people dead.
Britain is dealing with one of the worst cases of homegrown radicalization in Europe, and the chief of Britain's MI5 domestic security service warned earlier this month that the threat of radical Islamist attacks in Britain was at its "highest tempo" in his three-decade career. British security services have foiled seven attack plots this year already.
The threat level in Britain remains at "severe," meaning that an attack is likely. Some 800 British nationals traveled to fight for ISIS in Iraq and Syria, officials estimate that more than half of those have returned to the country.
Britain has suffered four ISIS-claimed attacks since the beginning of the year. They were a car-ramming attack on Westminster bridge in March, a suicide bomb blast at an Ariana Grande Manchester concert in May, a van-ramming and knife attack in London Bridge in June and a partial explosion on a subway train in West London in September.
The attacks killed 35 people and wounded dozens more. In another extremist attack, a man ran down Muslims outside a mosque in north London in June, killing one.
In the London Bridge attack, a bouncer was reported to have helped fight off the three-man jihadi cell that attacked Borough Market, a popular nightlife spot for tourists and locals. He threw bar stools, bottles and beer glasses at the three men, who killed eight people in total in the June 3 attack.