Clubhouse is Helping Medical Professionals Battle COVID | Opinion
New audio-only social networking app Clubhouse is known for hosting billionaires like Elon Musk and Bill Gates in a not-so-formal setting—where 10 million users listen to wisdom, dating advice and heated debates on their iPhones. The app is now estimated to be worth $1 billion. Aside from Clubhouse making headlines, some medical professionals have found the app to be a lifeline during the pandemic.
The authentic, trusting atmosphere created by real time audio has allowed Clubhouse rooms to be places of sanctuary and support for doctors to share everything from COVID treatment experience, coping skills for handling long working hours and even time-saving cooking tips.
Clubhouse can be a blueprint for how frontline workers can use social media to increase their capacities and abilities, and a reminder of how important communication tools are in helping individuals and countries adapt to varying crises.
When the pandemic started, very little was known about COVID-19. Medical staff said they felt they were learning as they went along—despite several years, or decades, of experience. Clubhouse provided doctors with a way of sharing ideas in treating the coronavirus, maintaining bedside manner in unprecedented situations along with handling their own physical and mental self-care.
Medical professionals told me their needs are being met—better than before—via Clubhouse rooms, where doctors are reconnecting with old friends from medical or dental school or previous work rotations thanks to the app's method of syncing to one's phone contacts and displaying friends to follow.
"Clubhouse spreads positivity from like-minded professionals, which is just what is needed during a pandemic—everyone is there for everyone. I've given advice on there, and the whole room benefits," said Jas Gill, a principal surgery clinician in Berkshire, U.K.
Clubhouse rooms created the immediacy, trust and safe spaces clinicians needed—especially at a time when other social media platforms, complete with anonymous users, host lockdown skeptics or COVID deniers who can be hostile to medical professionals.
Online information sharing between professionals has been an underused tool to fight the pandemic. When COVID's blood clotting affects were first identified, the information was spread through official channels like Clubhouse's intensive care network.
Clubhouse provides younger, digitally-savvy medics and nurses a place to discuss these issues with their peers in real time. In these rooms, one young doctor said he gained deeper insight into performing different procedures, such as when to apply blood thinners and at what quantity. Outside of medical school, textbooks and formal means, this information is not something that is readily available on an app.
Going through formal channels is seen by many as an admission of weakness or something that could be used against them in performance appraisals. It also misses out on the peer support that is important to many.
"The demands of operating for so long under enhanced COVID protocols has had a real impact in terms of stress and well-being. I think everyone feels a little more alone right now. Clubhouse, almost overnight, became this space that myself and so many in our profession are using daily to not only connect with friends, but also to share ideas, advice and support," said Ricky Adams, who runs a practice in London alongside his father Alex.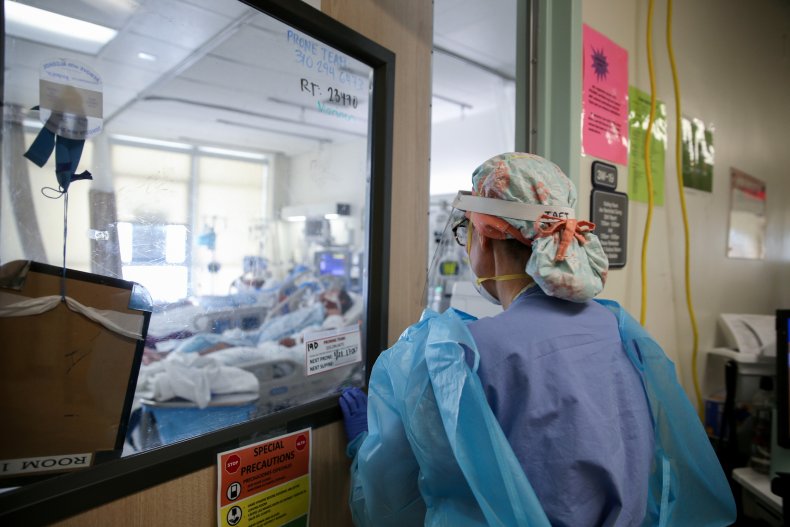 Clubhouse's audio medium lends itself much more naturally to the supportive Q&A format. Subtleties in voices, emotions and intentions come through much clearer on Clubhouse than on Facebook or Twitter.
Clubhouse has become the app of choice for doctors when they need to ask how to comfort dying patients who are saying goodbye to loved ones over FaceTime, or asking how to manage the psychological stress caused by the fear of thinking they may infect one of their patients with COVID.
Most of the young medical professionals I work with are, like the rest of us, struggling with being deprived of social and emotional support at this time.
"Clubhouse has been a powerful hub where medical professionals are coming together discussing anything from clinical work to mindset to stress-management and beyond—in an open, authentic and less curated setting than they are used to. Like most people, medics particularly thrive when feeling connected, so this then means a domino effect of making medics even better caregivers," said Zainab Al-Mukhtar, a surgeon based in Harrow, U.K.
These social media interactions must be nurtured (instead of elevating COVID-denying trolls on Twitter, who have driven some of my colleagues to tears), if we want our doctors to address the emotional and psychological stress of their work.
This also applies to other essential workers where support and information sharing is key: Everyone from police officers to taxi drivers need safe spaces—spaces that are not always provided by traditional social media or real life places.
Providing this is particularly important for doctors, where such support can potentially be lifesaving—protecting the mental health and productivity of those who we depend on to save the lives of others.
We need to start asking what—beyond endorsements from billionaires—makes one social media app better than another. And we need to make sure that those of us who are under the most pressure keep using helpful apps, like Clubhouse, to help ourselves first to then be able to help others.
That can only happen if we protect collaborative online spaces—and if official support and mentoring channels learn something from apps like Clubhouse, it's that they shouldn't only rely on Silicon Valley to take care of our medical staff.
Shaz Memon is founder of Digimax Dental and the charity Wells on Wheels.
The views expressed in this article are the writer's own.