'Clueless' To Be Rebooted as a Drama Series, Internet Says 'As If'
A reboot to the classic 1995 teen comedy Clueless is in the works as a—wait for it—television drama series and the news quickly prompted social media to universally say, "as if."
Deadline exclusively reported Tuesday that CBS TV Studios is developing the Clueless drama series, describing the reboot as "a Mean Girls meets Riverdale meets a Lizzo music video." Written by Jordan Reddout and Gus Hickey (both of who worked on the Will & Grace reboot) and executive produced by Corinne Brinkerhoff (No Tomorrow and American Gothic), the show reportedly will center around Cher's best friend Dionne.
The story will reportedly follow Dionne after Cher goes missing, which immediately makes Dionne the most popular girl in school. But besides popularity, it's up to Dionne to find out what happened to her best friend Cher. According to Deadline, streaming platforms and The CW are reportedly interesting in acquiring the airing rights to the new show.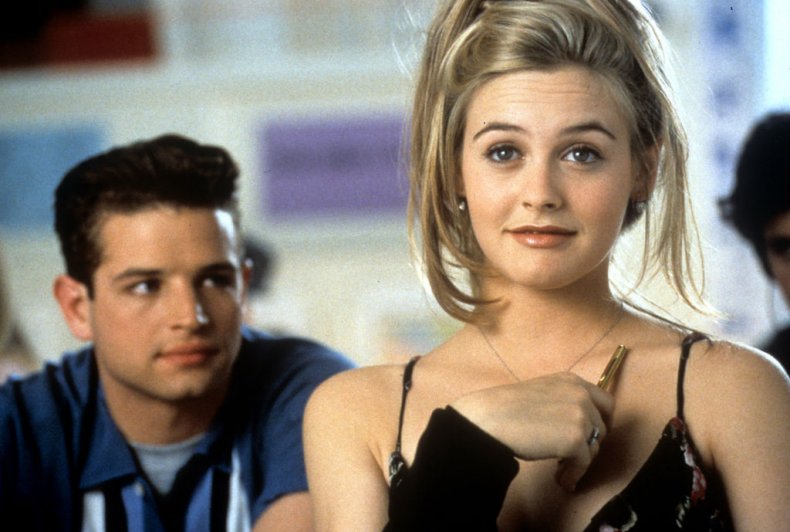 Newsweek subscription offers >
This isn't the first time the film was developed into a TV show. In 1996, Clueless aired on ABC as a half-hour comedy series. It ran for three seasons, the first on ABC and then the last two on UPN.
As you might imagine, the news that Clueless was being made into a drama series left social media totally buggin.
The 1995 film, loosely adapted from the Jane Austen novel Emma, was wildly successfully, often considered a cornerstone of not only 1990s teen films, but also 1990s teen culture. It served as a turning point from the grunge-obsessed early 90s to a more technology (and yes, wealth) obsessed late 90s.
Directed and written by Amy Heckerling (who also directed the classic 1980s teen comedy Fast Times at Ridgemont High), Clueless starred Alicia Silverstone as Cher, Stacey Dash as Cher's best friend Dionne and Brittany Murphy as the new girl in school, Tai. It also featured Paul Rudd as Cher's ex-step-brother turned love interest, Josh.
The success of the film instantly changed Silverstone's life.
"I was young and I thought it was really overwhelming and it was really intense," Silverstone told Variety in 2017. "'That's Alicia Silverstone!,' everywhere I went, it was a lot for a little person. But then life goes on and you figure it out."
Heckerlingly—who was involved in the 1996 TV adaptation of the film has not been reported to be involved in the new drama adaptation. However, she film into an Off-Broadway musical in 2018. She told the New York Times she always saw Clueless as a musical.
"Even when we were shooting the movie, it felt like, at any point, it should burst out in song," she said.
The musical adaptation ran through 2019 and featured 90s songs from artists like Natalie Imbruglia, Ace of Base and Destiny's Child.
No release date has been announced for the drama reboot of Clueless.
'Clueless' To Be Rebooted as a Drama Series, Internet Says 'As If' | Culture