MMA Legend Dan Severn On CM Punk's UFC Debut: 'Can He Handle Getting Hit For Real?'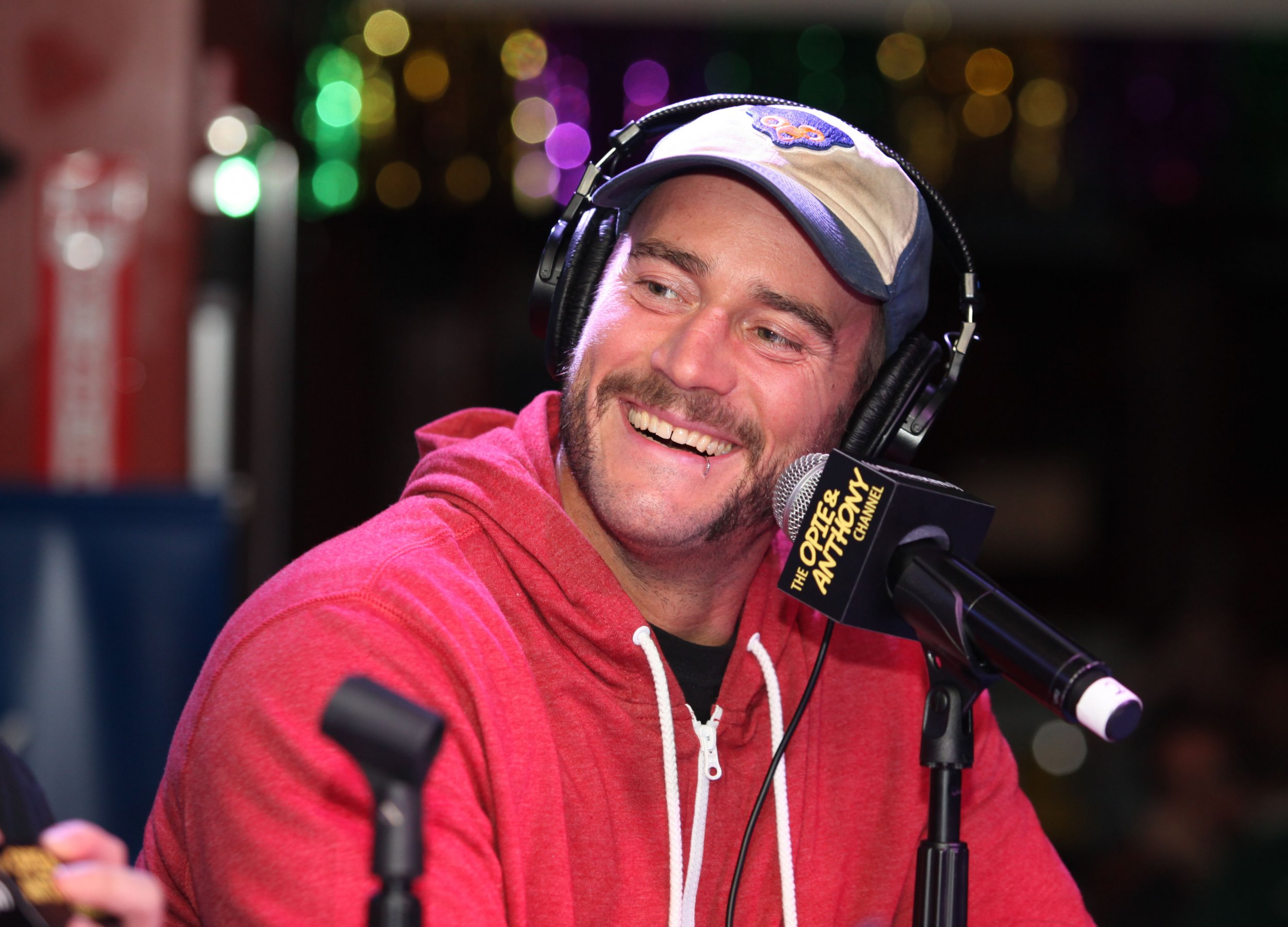 Dan 'The Beast' Severn knows a little of what CM Punk is going through as the former professional wrestler prepares to step into a mixed martial arts fight arena for the first time.
The 58-year-old Michigan native has enjoyed an extraordinary career, from wrestling, to cage fighting in the early, "no-holds-barred" days of UFC, Ultimate Fighting Championship.
Severn still gets in the "squared circle," the term professional wrestling uses for its ring. He takes amateur wrestling classes every day. He has lived a life steeped in combat sports.
Punk, real name Phil Brooks, is attempting to switch from pro wrestling—athletically demanding but scripted—to UFC, where risk of injury is, unlike in wrestling, built into the sport.
The difference is, unlike Severn, Punk has not been amateur wrestling since 1969. In fact, he has no combat sports background whatsoever—no boxing, kickboxing, jiu jitsu or karate. When Punk joined up with UFC in December 2014, on the card of Johny Hendricks vs Robbie Lawler II, he was stepping into the unknown. His fight against up-and-comer Mickey Gall on Saturday at UFC 203 in Ohio will go down as an extraordinary gamble from both fighter and company.
"As far as I know, Punk has only been training in mixed martial arts," Severn tells Newsweek. "And there is a big difference from being in a safe environment of a training facility. It is not until you climb into that cage for the first time and you get hit for real the first time, and you have an agenda, your opponent has an agenda, and neither one of those are on the same wavelength. Someone is about to have their hopes and dreams dashed in a very barbaric type of way. How are you going to handle that adversity, of being struck and taking a knockdown or takedown?"
Severn, who is one of a handful of men in history to have competed in over 100 mixed martial arts contests, believes Punk's lack of amateur wrestling experience may count against him when he takes on Gall, who has won both of his professional contests by submission.
"These guys try to transition and become something they are not. There is a reason why nine out of the top 10 guys from each weight class are wrestlers. Wrestlers are the glue. Wrestling doesn't teach you submissions, it doesn't teach you how to strike, but it teaches you body position and body mechanics," he says.
"I can take a high level wrestler and get a finished product way before I can ever get a boxer or kickboxer or jiu jitsu specialist in that same position. Just because there is a work ethic and a mental mindset. A wrestler just will not be denied.
"CM Punk, he's this wild card unknown. I hope he has been training well, I hope he's had good workout partners. I hope he has trained well in stand-up and ground, he's studied his opponent and can realistically look at what are his strengths heading into this match. What are his weaknesses. Know what his opponent's strengths are, know what his weaknesses are. And now that's how you set your game plan."
Punk's UFC debut was put back from 2015 so the 37-year-old could undergo back surgery. His progress was detailed in an in-depth documentary, The Evolution of Punk, which charted his progress from novice to a man ready to step into the octagon. Punk struggled, noticeably, with wrestling technique during the early part of his training.
While professional wrestling, and the world of WWE, is what Severn calls "sports entertainment"—a choreographed dance of sorts, where the outcome is predetermined—the two worlds are closer than many might think outside the ring or octagon.
"Any really good MMA practitioner probably has studied professional wrestling somewhere along the way," Severn says. "There is a physical preparation and there is a mental mindset to both. Whether you become the character or not. And it is a show.
"Even in the UFC it is a show. The guys trash-talk, they come out with a wicked hairdo. You've got Chuck Liddell with a mohawk. You've got guys with crazy beards, moustaches or the ways they color their hair, or what they are wearing. What their tattoos are. The music they come out to, how they approach the ring. Once they are inside the ring, what are they doing during, before, after?"
Not everyone is receptive to Punk being a part of the UFC show. Frank Mir, who split a two-fight series against another pro wrestling to MMA convert in Brock Lesnar, said on his Phone Booth Fighting podcast this week that Punk vs Gall was "not a legitimate UFC fight."
The Evolution of Punk showed its subject using negative press of Mir's type to motivate himself, as he did in the WWE when battling, both in real life and on screen, with Vince McMahon and Triple H, the company's two most powerful figures.
The difference there was that Punk was, at least for a time, one of the main figures in the WWE, on merit. And if he got hurt, as he did at the Royal Rumble 2014 with a concussion, it was by accident.
In UFC, the pain is real. No one knows how a 37-year-old in his first real fight will react to a blow to the face—even the vastly experienced Severn. But, perhaps most importantly for UFC and Punk, vast numbers are waiting, and will be watching, to find out.