CNBC Alters Debate Format After Trump and Carson Complain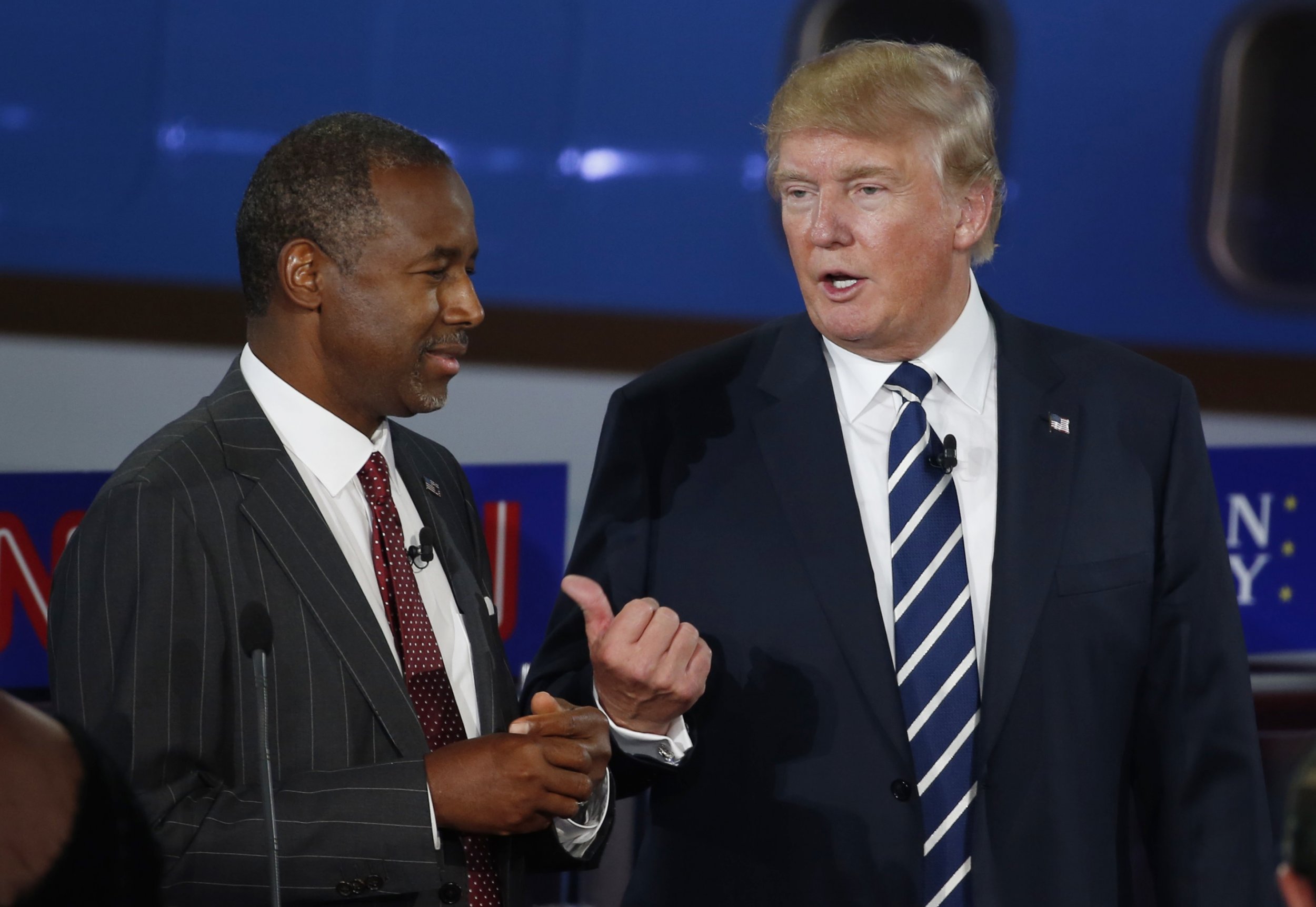 The Republican National Committee has confirmed that it has come to an agreement with CNBC to limit the upcoming Republican presidential debate to two hours and offer candidates opening and closing statements, the RNC said Friday.
GOP front-runner Donald Trump also confirmed the news on Twitter early on Friday. The announcement came after several candidates, including Trump and Ben Carson, took issue with the proposed debate format of two hours in addition to commercial time, with no opening or closing statements from the candidates.
"Very positive discussions with @CNBC about #GOP Debate: 2 hr total time, 30 sec closing, 30 sec open end question to all at beginning," Reince Priebus, chairman of the committee, said on Twitter.
Earlier Friday, before CNBC or the RNC had officially announced the changes, Trump called the decision "fantastic news for all, especially the millions of people who will be watching." Trump and Carson had signed a joint letter addressed to the CNBC Washington bureau chief on Thursday, saying they would not appear at the October 28 debate unless the network agreed to a two-hour limit.
"Mr. Trump and Dr. Carson do not, and will not, agree to appear at a debate that is more than 120 minutes long including commercial breaks. Further, the debate must include opening and closing statements from all the candidates," they wrote.
According to the letter, CNBC and the RNC had told their campaigns Wednesday that the debating portion of the program would last two hours, plus commercial breaks, and that there would be no opening or closing statements.
Phone calls between CNBC and the candidates took place on Wednesday and Thursday. Other candidates also took issue with the debate format, according to Politico.
According to The New York Times, after the candidates objected, CNBC spokesman Brian Steel issued a statement saying, "Our goal is to host the most substantive debate possible. Our practice in the past has been to forgo opening statements to allow more time to address the critical issues that matter most to the American people.... We started a dialogue yesterday with all of the campaigns involved, and we will certainly take the candidates' views on the format into consideration as we finalize the debate structure."
The remarkably high viewership for previous debates would suggest that Trump and other leading candidates have pull when it comes to programming requests. Trump is a television personality; his show The Apprentice appears on NBC, a sister channel of CNBC. The August 6 prime-time Republican debate on Fox garnered more than 24 million viewers, Fox said, and a second GOP debate, on CNN September 16, had more than 23 million viewers, the network said.
CNN also said its Democratic presidential debate earlier this week had 15.3 million viewers, a party record.
The CNBC debate will be at the Coors Events Center in Boulder, Colorado.