CNN Anchor Chris Cuomo Tests Positive For Coronavirus, Plans To Host Show From His Basement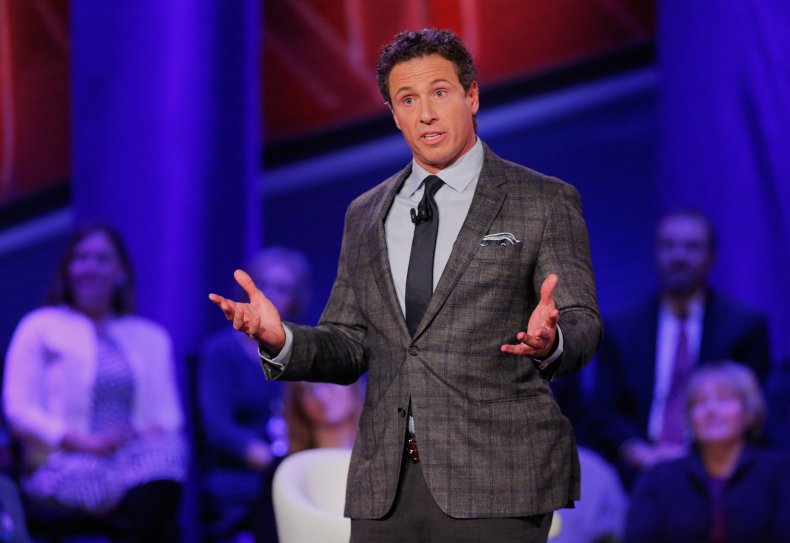 CNN anchor Chris Cuomo said Tuesday that he tested positive for the novel coronavirus and that he plans to continue hosting his show from his basement.
The Cuomo Prime Time host said in a tweet: "So in these difficult times that seem to get more difficult and complicated by the day, I just found out that I am positive for coronavirus. I have been exposed to people in recent days who have subsequently tested positive and I had fever, chills, and shortness of breath."
"I just hope I didn't give it to the kids and Cristina. That would make me feel worse than this illness! I am quarantined in my basement (which actually makes the rest of the family seem pleased!) I will do my shows from here. We will all beat this by being smart and tough and united!"
The news of Cuomo's testing positive to the novel coronavirus broke as his brother New York Governor Andrew Cuomo was holding his daily coronavirus briefing. When asked about his brother, the mayor said he's "going to be fine," adding: "He is young, in good shape, strong. Not as strong as he thinks."
"I spoke to him this morning and he's going to be quarantined in his basement at home. He's just worried about his daughter and his kids and he hopes he didn't get them infected," Cuomo said
"You don't really know Chris. He has a show at night at 9 on CNN...You just see a person in his job—he's combative and argumentative, and that's his job. But he's really a sweet, beautiful guy and he's my best friend." Cuomo last interviewed the New York governor on Monday night, where the two brothers shared a playful back and forth.
A CNN representative said they had no further comment. The last time Cuomo was at CNN's Hudson Yards offices was Friday.
Thousand of get well messages quickly flooded Cuomo's post, including from his colleagues who were surprised to see the news. MSNBC anchor Chris Hayes tweeted: "Oh man. Wishing you the best and feel better!"
Hayes' fellow MSBNC host, Joy Reid, who anchors the show AM Joy, sent Cuomo her get well wishes: "Wow omg ... wishing you the best and a quick recovery!"
Oregon Senator Jeff Merkley also sent a comforting message to the CNN anchor: "Sorry to hear this, Chris! We'll all be praying for a fast and safe recovery. Your broadcasts have been doing a great job keeping Americans informed through this crisis."