CNN's Anderson Cooper Questions 'Ivanka Trump's Expertise in Anything,' How Kushner Is 'Qualified to Negotiate Middle East Peace'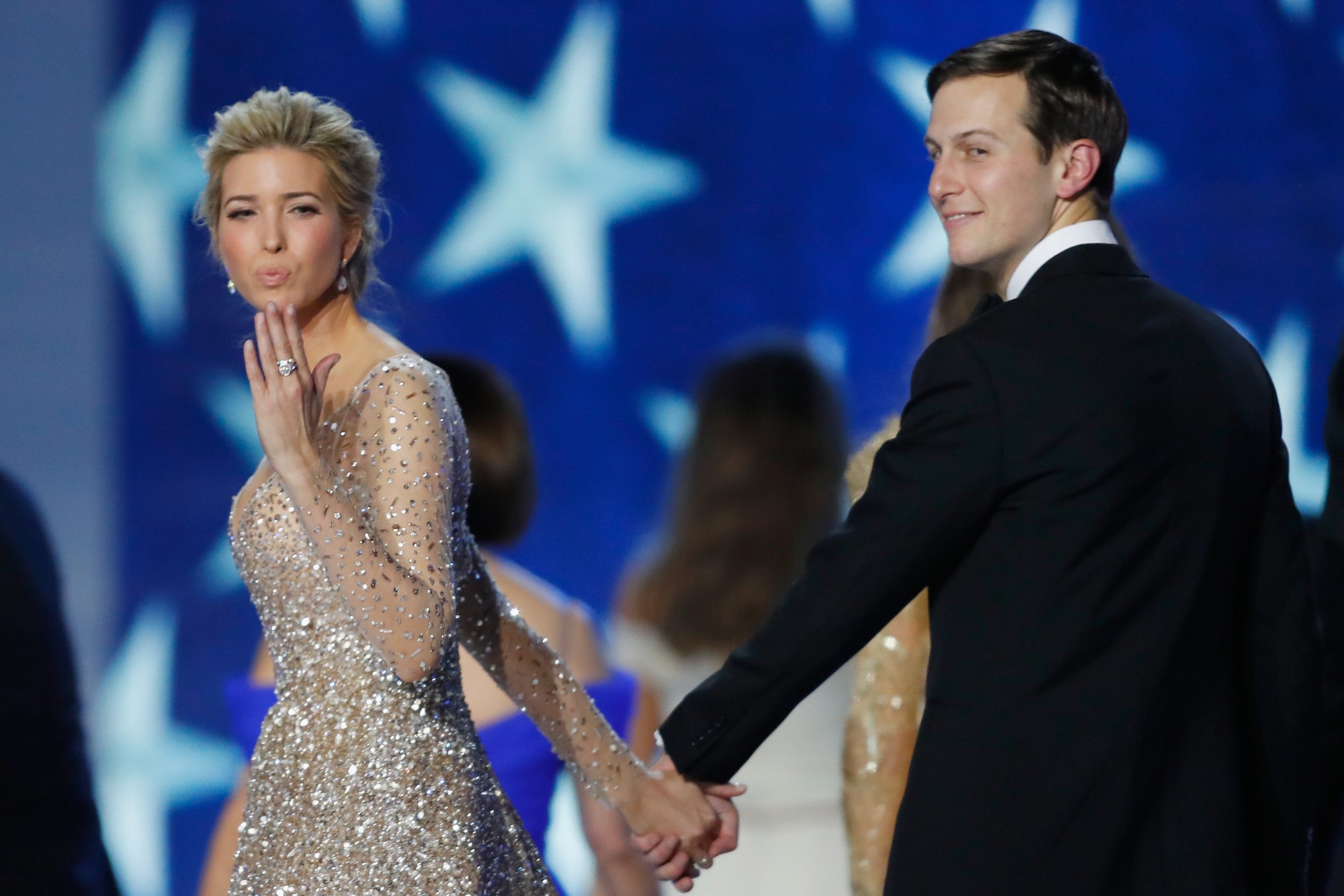 Following a CNN report that President Donald Trump pushed then-chief of staff John Kelly and White House counsel Don McGahn to give security clearance to his daughter and White House senior adviser Ivanka Trump, CNN anchor Anderson Cooper questioned her expertise as well as that of her husband, Jared Kushner.
Cooper raised questions around Ivanka Trump and fellow senior White House adviser Kushner during a discussion with CNN political analyst Kirsten Powers and CNN political commentator Mike Shields over whether Hillary Clinton deserved to be brought into policy discussions by her husband Bill Clinton when he was president.
"Republicans at the time criticized her and Democrats defended her and said, 'Wait a minute, she's a family member, she's involved with this, she's got her own things that she's helping with, she's in the White House along with her husband'—and she wasn't elected," Shields said of Hillary Clinton.
"She had expertise," Powers argued.
Cooper then brought up President Trump's daughter and son-in-law to illustrate the contrast.
"What is Jared Kushner's expertise, Jared Kushner's expertise in Middle East peace?" Cooper asked. "And what is Ivanka Trump's expertise in anything?"
Powers laughed, but Shields defended the couple.
"Well, the same expertise that a business person who runs for office brings to government," Shields said, alluding to President Trump. "Is that they've negotiated deals, they've run a successful business, they've created wealth and jobs."
"Well, there's questions about Kushner's success," Cooper said.
Kushner "hasn't created a successful business," Cooper continued, pointing out that he inherited a real estate company after his father was sentenced to prison for hiring a prostitute to blackmail a relative.
"So there's certainly questions about the family business. Do you really believe he's qualified to negotiate Middle East peace?" Cooper asked.
Shields insisted that the Trump ticket and brand was that business people would enter the White House and do things differently, "bring expertise they had in those issues."
President Trump has been accused of nepotism for appointing his daughter and son-in-law to high-ranking roles in the West Wing. Kelly and McGahn at the time reportedly refused to give security clearances to Ivanka Trump and Kushner, leading President Trump himself to reportedly put pressure on to grant them.
Ivanka Trump and Kushner finally scored legislative victories late last year. The Women's Entrepreneurship and Economic Empowerment Act that seeks to eliminate gender-based barriers and empower women entrepreneurs worldwide, pushed by Ivanka Trump, and a bipartisan criminal justice reform bill that Kushner championed, both passed Congress.