When CNN began reporting on Andrew Cuomo sexual harassment allegations last summer, surely no-one at the network expected it to kick start a domino effect that would topple two of its top talents.
But months later, CNN's nightmare year is continuing into 2022 and the network now faces another major scandal with the resignation of the company president, Jeff Zucker.
CNN is still reeling from the loss of one of its leading anchors, Chris Cuomo, last year for aiding his then-New York governor brother in facing down the allegations.
As the dust settles, here's how the crisis unfolded at "The Most Trusted Name in News," and where it leaves the network now...
The Cuomo Domino Effect
Under intense pressure following multiple allegations, Andrew Cuomo stood down as New York Mayor in August 2021.
The fifth and final criminal case against him was dropped on Monday, less than six months later.
In December, CNN fired his brother, Chris, the network's top-rated host, after an inquiry into his efforts to help his embattled brother.
Zucker had initially stuck by Chris Cuomo, but axed him after the investigation found Cuomo violated journalistic ethics and house rules.
It was "not how I want my time at CNN to end," Chris Cuomo said in a statement.
That's a wrap? Far from it.
Cuomo robustly contested the terms of his departure from CNN, according to CNN media correspondent Brian Stelter has said, amid a dispute over severance pay.
The next domino fell on Wednesday.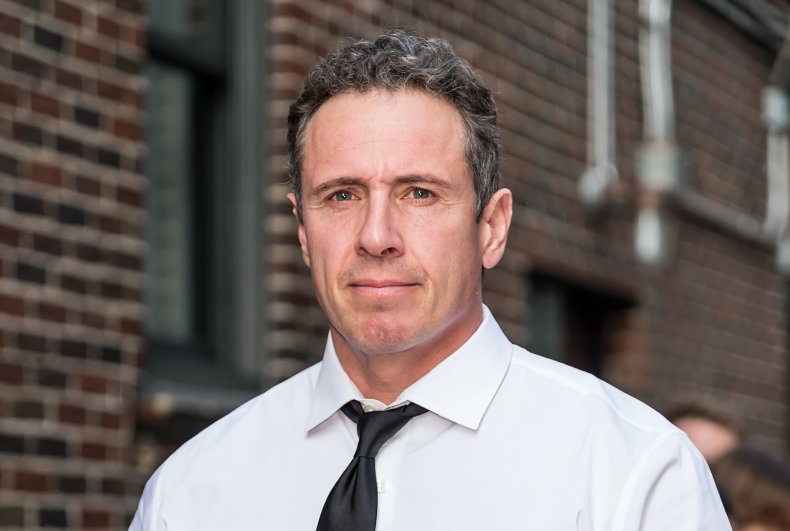 Zucker announced his resignation after nine years at the media giant, citing his failure to disclose a relationship with a colleague—Allison Gollust, the network's executive vice president and chief marketing officer—during the probe into Chris Cuomo.
"I was required to disclose it when it began but I didn't," Zucker said in a statement emailed to staff. "I was wrong. As a result, I am resigning today."
Staff were "stunned" by Zucker's abrupt exit from the network, according to Stelter, who offered an insight into the Zucker's resignation on Wednesday, after the news broke.
Chris Cuomo "was not going out quietly," Stelter said on the network.
A recording of a staff meeting on Wednesday featured another anchor, Jake Tapper, suggesting that Zucker's fall from grace was an act of revenge from Cuomo.
"An outside observer might say, 'Well, it looks like Chris Cuomo succeeded,'" Jake Tapper told WarnerMedia chief executive Jason Kilar at the meeting, according to the recording obtained by The Washington Post.
"He threatened Jeff. Jeff said, 'We don't negotiate with terrorists.' And Chris blew the place up. How do we get past that perception—that this is the bad guy winning?"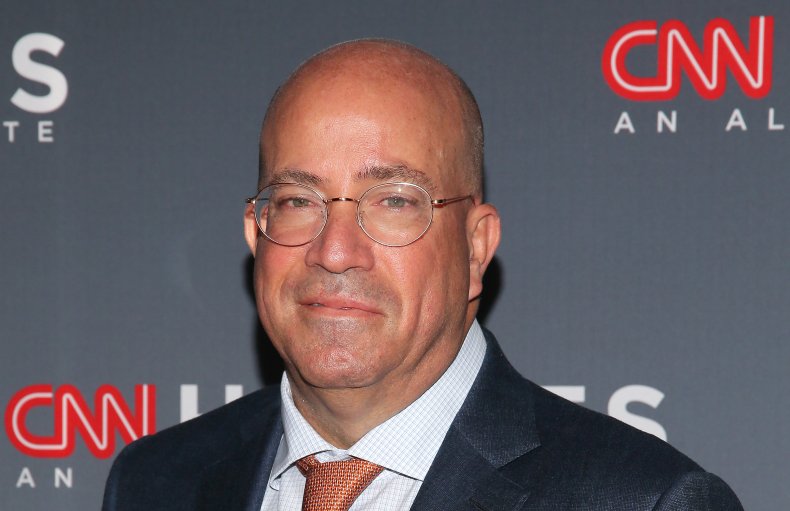 At the same meeting, CNN's White House correspondent, Kaitlan Collins, said: "Chris Cuomo is a man scorned because he was fired for being held accountable for his actions and Jeff is part of the result of this."
Newsweek has contacted CNN and Cuomo's attorney, Bryan Freedman, for comment.
Meanwhile, Gollust looks to be remaining at the company, though she expressed regret at not disclosing the relationship "at the right time."
So what next for CNN?
Cuomo's termination and Zucker's resignation come at a time when the network is gearing up to launch one of its biggest projects to date—CNN+, a subscription streaming service that Zucker was heavily involved with creating.
An interim president will take over in the meantime before a permanent replacement is announced.
CNN will be hoping the last domino has fallen.