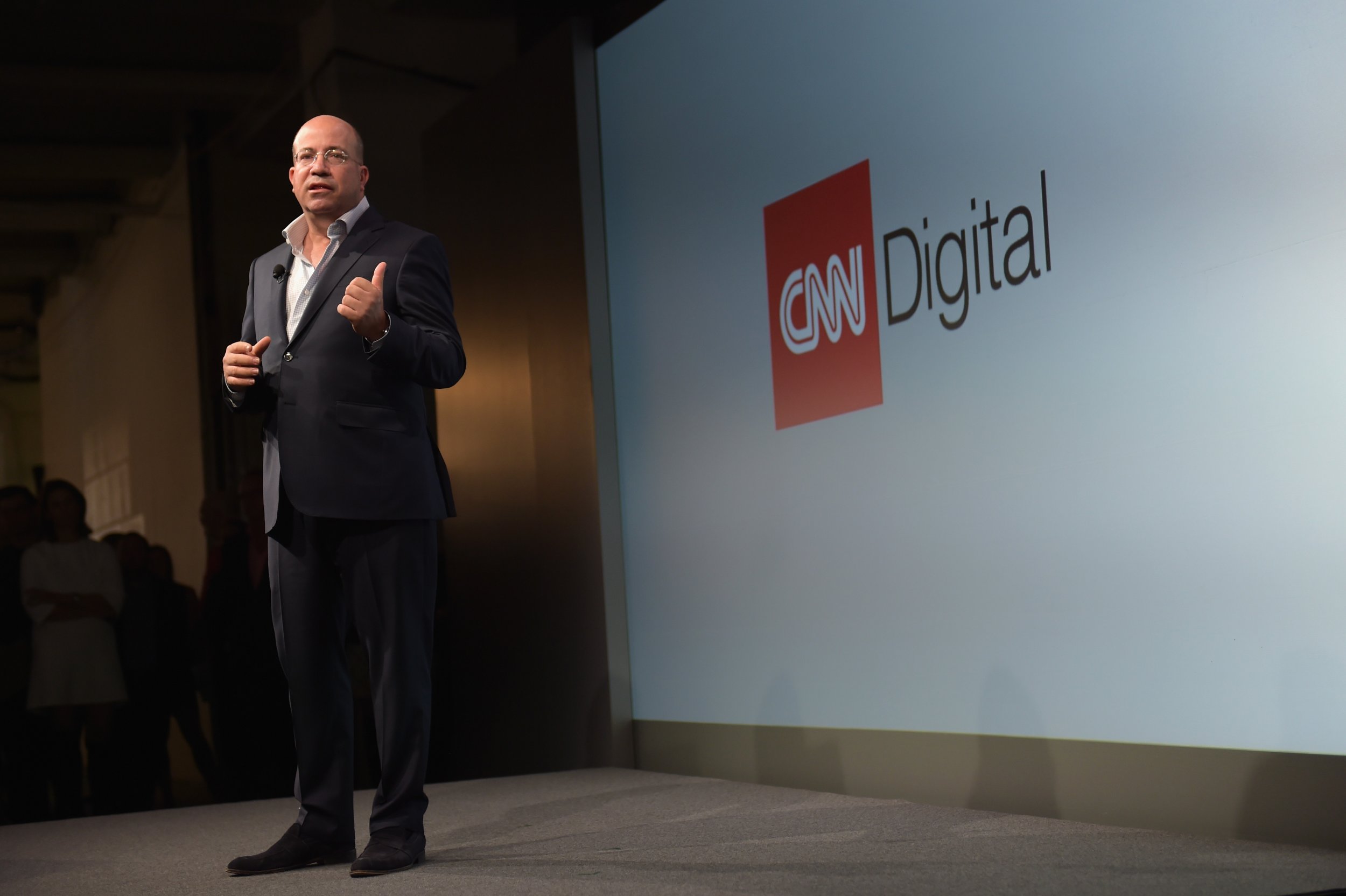 Cable news network CNN denied accusations Wednesday that it "blackmailed" the Reddit user who created the GIF used by President Donald Trump that showed the billionaire attacking the WWE's Vince McMahon with the network's logo superimposed over his face. The network found itself under siege and facing heavy criticism across the internet and on Twitter, where "CNNBlackmail" remains one of the country's biggest trending topics.
Originally, CNN's Andrew Kaczynski claimed in a report Tuesday that he had identified the Reddit user known as HanAssholeSolo but did not reveal his true identity, citing the poster's apparent contrition. The Reddit user had made the GIF, taken from Trump's appearance at Wrestlemania 23 in 2007, a week ago. The altered GIF that Trump tweeted out Sunday led many to label it an escalation of Trump's verbal attacks on the media.
In a statement released Wednesday, CNN vehemently denied blackmailing the user as well as a widely circulated and unproven assertation that HanAssholeSolo was a 15-year-old boy. It also explained its reasoning for keeping the adult male's identity out of Kaczynski's report.
"CNN decided not to publish the name of the Reddit user out of concern for his safety," the statement reads, according to BuzzFeed. "Any assertion that the network blackmailed or coerced him is false. The user, who is an adult male, not a 15-year-old boy, apologized and deleted his account before ever speaking with our reporter. CNN never made any deal, of any kind, with the user. In fact, CNN included its decision to withhold the user's identity in an effort to be completely transparent that there was no deal."
Kaczynski's report included HanAssholeSolo's apology that was posted to a subreddit called /The_Donald, in which he lamented "the posts made that were racist, bigoted and anti-Semitic."
CNN then explained it didn't publish his true name because of his apology, the fact that HanAssholeSolo is a private citizen, had "showed remorse" by removing the "offending posts" and "because he said he is not going to repeat this ugly behavior on social media again."
That explanation was followed by another line that suggested CNN could renege on its decision not to release the user's real name: " CNN reserves the right to publish his identity should any of that change. "
CNN did not immediately respond to Newsweek's email requests to clarify the aforementioned line.
CNN, as well as other top cable networks like MSNBC and print news outlets like The Washington Post and The New York Times, have all faced the president's Twitter wrath of late. Trump has repeatedly blasted mainstream outlets for what he calls "fake news," especially their coverage of investigations into whether his former campaign had colluded with Russia to win last year's election.
CNN president Jeff Zucker, who had previously admitted the network's airing of Trump's speeches helped his campaign develop momentum early, had his job security questioned by Trump last week.