CNN is being put on blast for having Donald Trump's former campaign manager Corey Lewandowski on the air just one day after he said that he has "no obligation to be honest to the media."
Journalist Soledad O'Brien called CNN's decision to have Lewandowski on their New Day program "shameful." Lewandowski was brought on to discuss his contentious hearing with the House Judiciary Committee on Tuesday, which was the first big hearing in the House Democrats' impeachment investigation.
Jesse Lehrich, a Democratic strategist and former spokesperson for Hillary Clinton, also questioned the network's logic in a tweet on Wednesday.
Matthew Yglesias, a co-founder of Vox.com, also mocked the cable news network. Yglesias wrote on Twitter that "when a guy swears under oath that he goes on television to lie, you can just not book him again."
Salon columnist Bob Cesca also warned on Twitter that any news outlet that invites Lewandowski on their show is "undermining their own integrity." Cesca also referred to Trump's former campaign manager as a "villain" who should be "marginalized, not normalized."
Lewandowski told lawmakers on Tuesday that he had "no obligation" to tell the truth to the press after being questioned about an MSNBC interview he did earlier this year. In the interview, Trump's former campaign manager said that he could not recall the president ever asking him to get involved with derailing special counsel Robert Mueller's investigation.
But according to Mueller's report, Lewandowski told investigators that Trump instructed him to tell then-Attorney General Jeff Sessions to intervene and halt the special counsel office's investigation into Russian election interference. Lewandowski said he did not follow through on Trump's demand.
Barry Berke, a lawyer for the House Democrats, showed the MSNBC clip to Lewandowski. Lewandowski said the video could be "interpreted any way you'd like" and that "I have no obligation to be honest with the media because they are just as dishonest as everyone else."
"So you're admitting that on national television you were lying there?" Berke asked.
"What I'm saying is, they have been inaccurate on many occasions, and perhaps I was inaccurate that time," Lewandowski replied.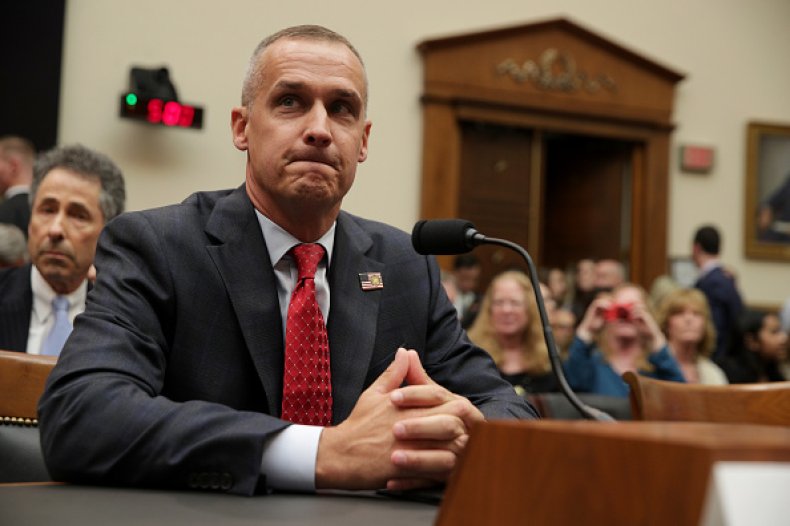 During his appearance on CNN, Lewandowski sidestepped questions on his testimony about the media. Host Alisyn Camerota tried to ask about his lack of "obligation" to tell the truth to the press, but he dodged the inquiry and turned the discussion to Andrew McCabe, a CNN contributor who could face criminal charges for lying to federal prosecutors. When Camerota tried to repeat her question, Lewandowski continued to speak over her.
"I'll be held to the same standard as the employees and contributors to CNN," Lewandowski told her. Camerota asked him to explain what he meant by that, prompting the former Trump campaign manager to blast the network as "fake news."
"Are you a journalist, or are you a talking head? Which one?" Lewandowski said. He later concluded that "I'm as honest as I can be as often as I can be."