CNN Clip With Iowa County Secretary Perfectly Sums up Iowa Caucuses in 86 Seconds: 'The App Just Like Doesn't Work'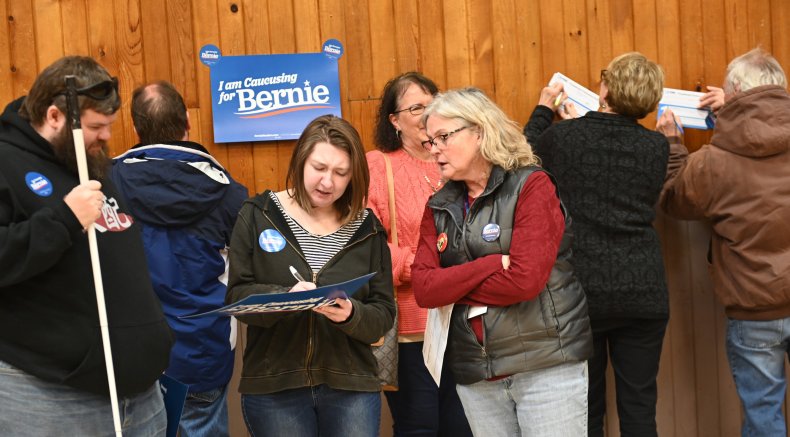 As results of the Iowa caucuses were delayed after the Iowa Democratic Party said that it needed to perform "quality checks," a clip from CNN shared on social media encapsulated what went wrong.
In the clip, CNN anchor Wolf Blitzer speaks over the phone with Shawn Sebastian, a precinct secretary in Story County, Iowa, around 10 p.m. CT Monday. Blitzer asked Sebastian what he knew about why the results of the caucuses were delayed.
"Well, Wolf, I have been on hold for over an hour with the Iowa Democratic Party," Sebastian replied. "They tried to, I think, promote an app to report the results. The app, by all accounts, just, like, doesn't work, so we've been recommended to call in to the hotline, and the hotline has not been responsive."
Blitzer then asked Sebastian if he had received any news or explanation from the party about what the problem was.
"No, I have not," Sebastian said. "I'm just waiting on hold and doing my best to report the results from my precinct."
Shortly after that, a party representative came on the phone and could be heard asking how they could help. Sebastian notified Blitzer that he just had been just taken off hold. Blitzer asked if CNN could listen in while he reported his precinct's results, and Sebastian agreed.
However, in roughly 10 seconds, the party representative on the hotline had hung up on Sebastian.
Josh Marshall, founder of the news site Talking Points Memo, shared the clip on Twitter Monday evening.
"STOP EVERYTHING and listen to this," Marshall wrote. "You'll understand exactly what the problem is (not kidding)."
As Sebastian alluded to in the clip, an app was used to tally the results. However, The New York Times reported that this app was inadequately tested on a statewide scale before the night of the caucus, and it had coding issues.
Participants in the Iowa caucuses are the first citizens of any state in the country to make known their preference for which Democratic nominee to face President Donald Trump in the general election. The next state will be New Hampshire, whose Democratic primary is set to take place on February 11.
According to The New York Times, the results of the caucuses will begin to be reported some time on Tuesday.