Poll: Most U.S. Voters Don't Know There is a Democratic Presidential Debate Tonight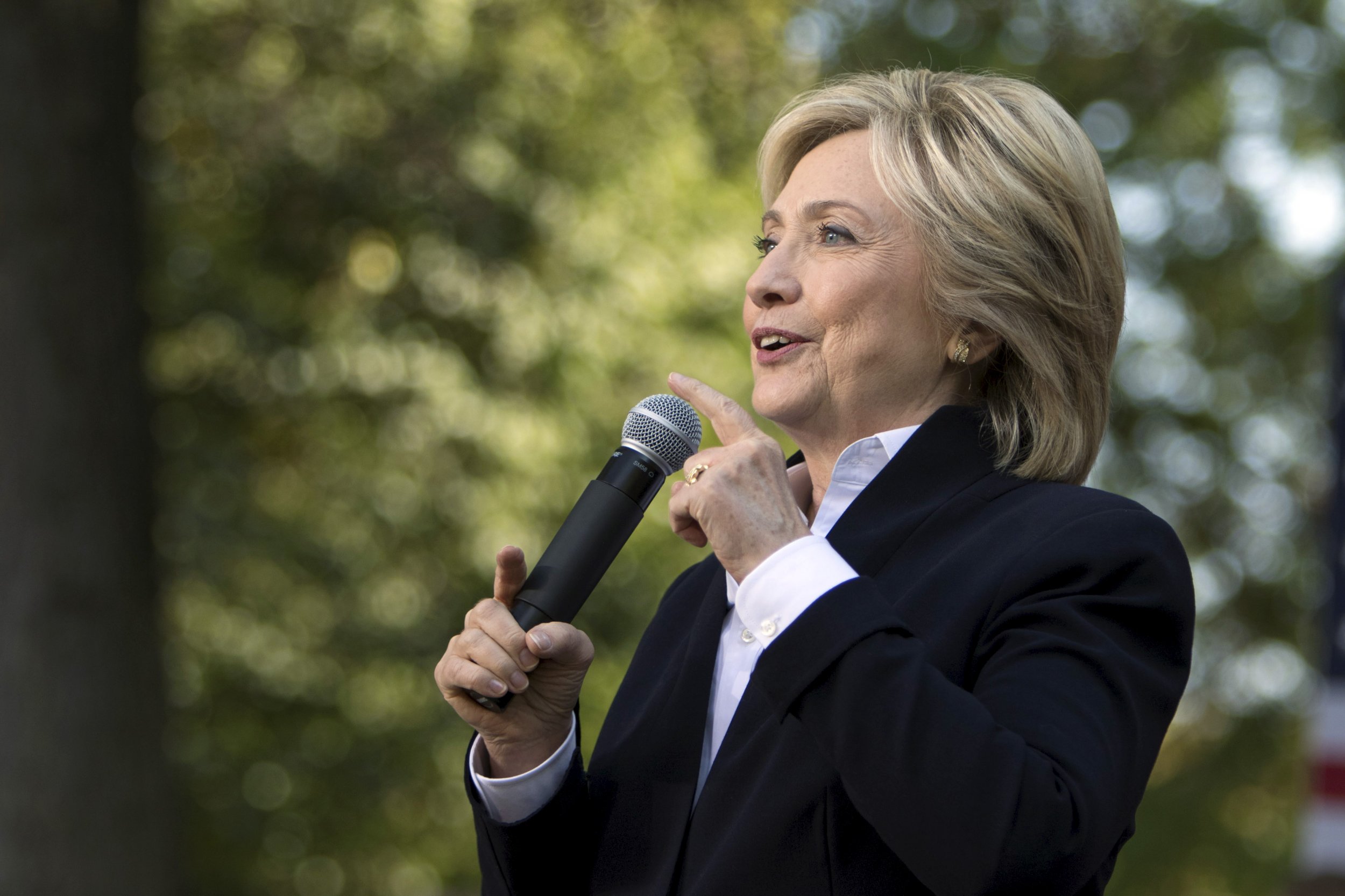 Despite CNN's countdown clock and special live coverage, more than half of U.S. registered voters are not aware of the first debate between the candidates vying for the Democratic presidential nomination, which the news network will broadcast on Tuesday evening.
A Reuters/Ipsos poll of 1,221 adults conducted from Oct. 9 through Oct. 13 found that 57 percent of registered voters were not aware of the debate between the five candidates, to be held at the Wynn Hotel in Las Vegas.
The lack of awareness had little to do with party affiliation. Only 45 percent of voters registered as Democrats knew of the debate, featuring the candidates for their party's nomination in the 2016 election.
In the same vein, 16 percent of registered Democrats said they had heard nothing at all about the debate and 34 percent said they had only heard a little bit.
Still, 40 percent of Democrats said they were very interested in their party's pool of candidates, which includes front-runners Senator Bernie Sanders and former Secretary of State Hillary Clinton. Another 45 percent were somewhat interested.
"You can feel the excitement building here," said CNN news anchor Brooke Baldwin at an outdoor desk in theNevada sunshine.
The network showed a steady stream of live images of the debate stage and hotel exterior throughout the day alongside interviews previewing possible arguments.
Nonetheless, only 37 percent of registered voters expect the Democratic event to be as entertaining as earlier Republican debates and 33 percent expect it to be less. Only 29 percent expect it to be more entertaining.
Last month, CNN said it brought in a record 23.1 million viewers for its three-hour broadcast of the Republican debate featuring 11 candidates.
CNN Washington bureau chief Sam Feist told Politico he expects Tuesday's audience to be significantly smaller.
The top Democrat in the country, President Barack Obama, may not be a part of that audience, either.
"I wouldn't be surprised if the president catches part of the debate tonight. I don't think that he will watch it wire to wire," White House spokesman Josh Earnest. "There is ... some pretty good playoff baseball on tonight, so I would anticipate that he may be doing a little channel surfing.
The poll had a credibility interval of plus or minus 3.5 percentage points for registered voters and 5.1 percentage points for Democrats.
Correction: An earlier version of this article incorrectly stated that a majority of Americans are not aware of the October 13 debate between Democratic presidential candidates. The poll was conducted among only U.S. registered voters.