CNN a 'Dog Whistle' for 'Race-Baiting, Anti-Trump Bigots,' Says Fox News Radio Host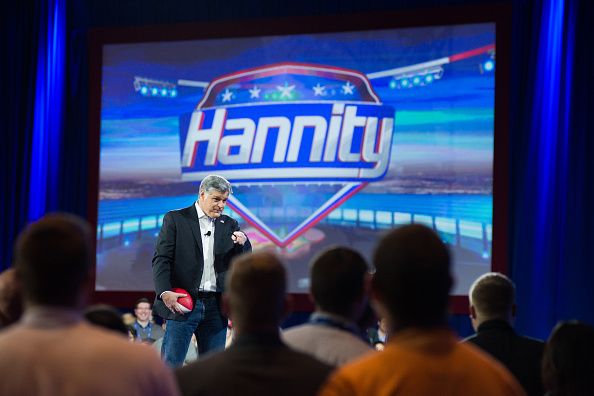 CNN's coverage of President Donald Trump amounts to a "dog whistle" that marginalizes Christianity and is meant for "anti-Trump bigots," claims Fox News radio host Todd Starnes.
Starnes appeared on Hannity, a political commentary staple of Fox News, on Tuesday night and discussed coverage of Trump's efforts to "bring back" the use of the phrase "merry Christmas." Guest host David Webb first discussed a clip that showed CNN host Don Lemon calling Trump's use of the phrase a "dog whistle to the base." Lemon said that nobody ever really stopped saying "merry Christmas," so Trump's insistence that he reinstated it is merely a ploy to drum up support among his base.
"You know, I forgot to bring my dog whistle," said Webb sarcastically in response to the clip of Lemon. "I usually have that on my radio show to blow whenever I hear that phrase."
Criticism of Lemon's statement went beyond the "war on Christmas" coverage. Starnes went on to slam the entire network for a "race-baiting" style that unfairly targets Trump.
"So let me say something about Don Lemon and, quite frankly, CNN," said Starnes. "Their entire network is a dog whistle for race-baiting, anti-Trump bigots. I mean, it's 24/7! They really believe that 'merry Christmas' is a dog whistle. It makes me wonder what they think the words 'ho! ho! ho!' would be code for."
Starnes also defended the president's "charge against the assault" on the phrase "merry Christmas." If people ever stopped saying it, Starnes argued, it was in an effort to "marginalize Christianity," not just promote inclusivity, since nobody was asking Ramadan to be more inclusive.
"When President Trump said the words 'We're gonna start saying "merry Christmas" again,' what he was trying to tell people is, 'You know what, I understand the true meaning of Christmas. Jesus is the reason for the season.' That was the message that the president was trying to convey," Starnes said.
Fox News has frequently covered the "war on Christmas," with conservative hosts like Bill O'Reilly and Sean Hannity using the phrase to criticize the use of "happy holidays." Other secular or more inclusive practices by the media have been seen as an attack on Christianity.
Trump himself, though he had used "happy holidays" often in the past, vowed during his presidential campaign to "make Christmas great again" by requiring people to greet others with "merry Christmas" instead of "happy holidays."