CNN's Don Lemon Defends Antifa After Trump Says Group May Be Violent After Midterms: 'No Organization is Perfect'
CNN's Don Lemon has spoken out in defense of the anti-fascist collective Antifa, following President Donald Trump's suggestion that the group would violently work to undo the GOP's work, should they lose the 2018 midterm elections.
Lemon acknowledged the group, which clashed with white supremacists during the racist Charlottesville rally, had been accused of violence, but said Antifa were far better than the groups they protested.
"Listen, no organization is perfect," Lemon said on Tuesday night. "There was some violence. No one condones violence, but there were different reasons for Antifa and for these neo-Nazis to be there," he said of the Charlottesville rally. "One, racists, fascists, the other group, fighting racist fascists. There is a distinction there."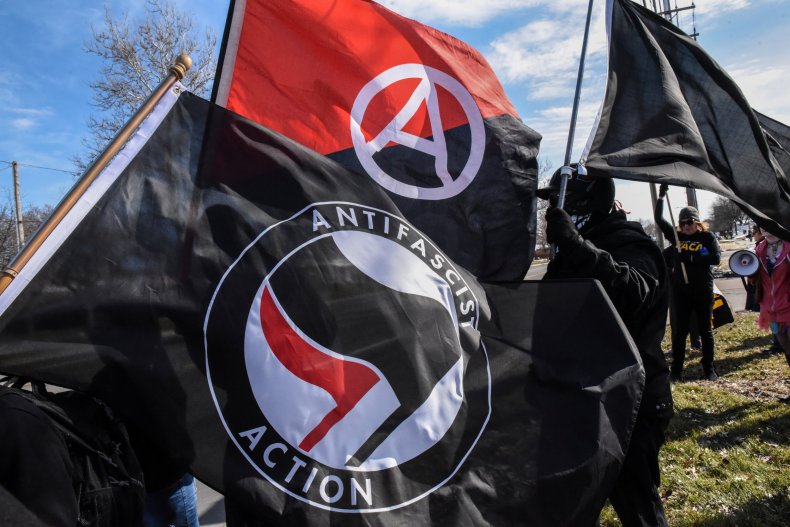 Lemon's comments came after trump told a group of evangelical leaders that a Republican loss in November would bring violence—citing Antifa as the group likely to respond in such a manner, in comments that have been slammed as racist.
"This November 6 election is very much a referendum on not only me, it's a referendum on your religion, it's a referendum on free speech and the First Amendment. It's a referendum on so much," Trump said, according to a recording obtained by CNN.
"It's not a question of like or dislike, it's a question that they will overturn everything that we've done and they will do it quickly and violently. And violently. There is violence. When you look at Antifa—these are violent people," he continued.
The president's comments on the anti-fascist group prompted wide discussion, with one pundit suggesting that the president's comments about violence were a dog whistle, intended as a warning about "scary black people."
"Let's be clear also about what's going on here," CNN's Jeffrey Toobin said in a panel discussion with Wolf Blitzer on Tuesday evening.
"The theme here is, 'I'm Donald Trump and I'll protect you from the scary black people.' Antifa is widely perceived as an African-American organization, and this is just part of the same story of LeBron James and Don Lemon and Maxine Waters and the NFL players and the UCLA basketball players," he added.