CNN Has a Podium Waiting for Joe Biden at the Democratic Presidential Debate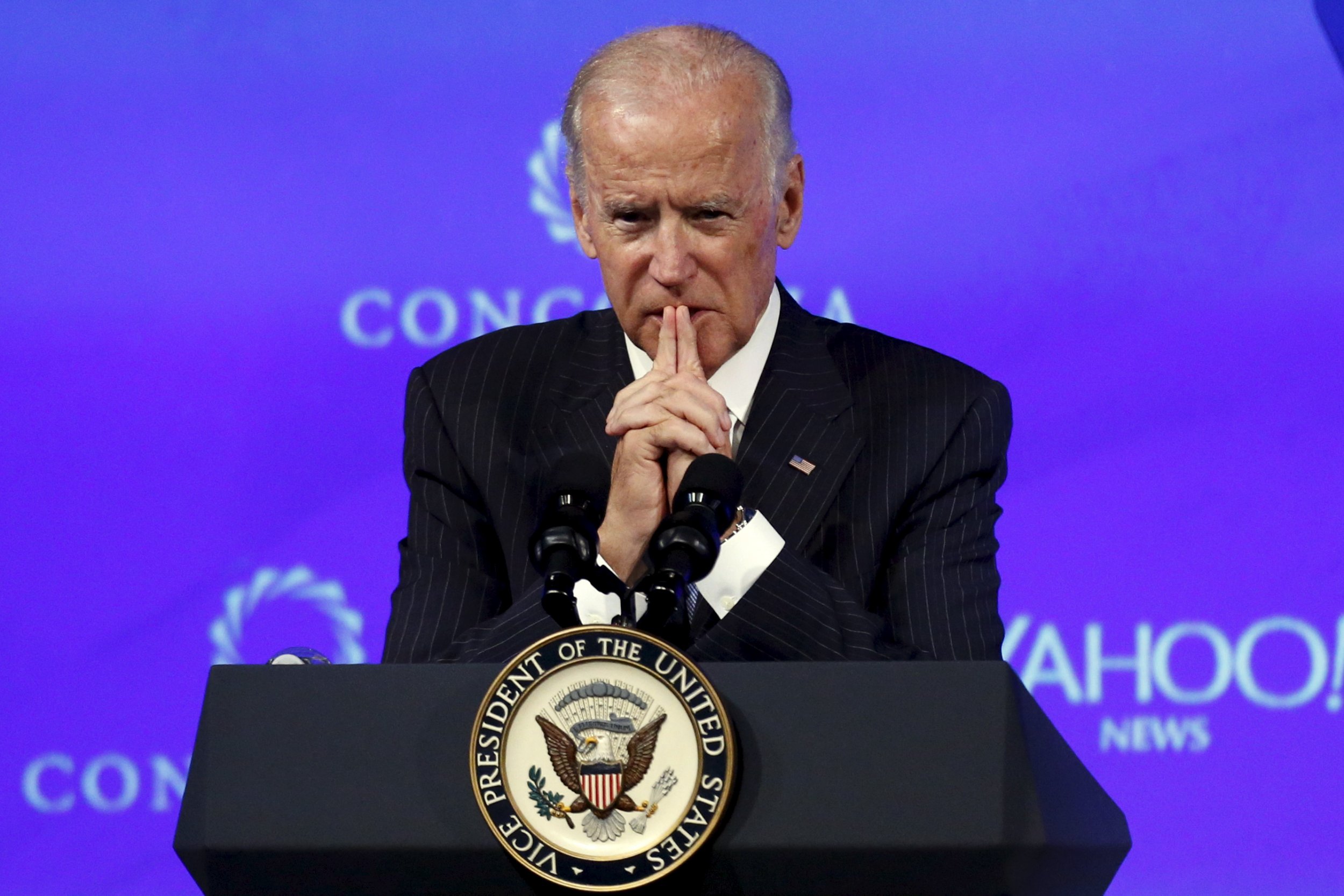 Updated | There's a podium waiting for Vice President Joe Biden at CNN's Democratic Presidential candidate debate on Tuesday.
The debate is scheduled to include five declared candidates: Hillary Clinton, Bernie Sanders, Martin O'Malley, Jim Webb and Lincoln Chafee. Clinton will stand at the middle podium, as she is polling highest, with Sanders and Webb to her right and O'Malley and Chafee on her left.
Biden hasn't said he's running for president, but CNN likes to be prepared—very prepared, it seems. It wheeled in the sixth podium at 6 a.m. on Monday as debate preparations began in Las Nevada, giving the vice president more than 24 hours to enter the race and still be in time to participate in the Tuesday evening event. On Tuesday afternoon, his office confirmed he would be watching at home in Washington, D.C.
Though Biden hasn't declared a run for president, he's been polling fairly well at 24 percent support, considering he's done absolutely no campaigning. Advertisements have even appeared, pushing him to run.
Some people are so enthusiastic about the idea of Biden appearing at the debate, they've set up Twitter accounts for the podium. There's @PodiumJoe, @JoesPodium and @BidensPodium.
This story has been updated to include links to Twitter accounts set up for Biden's podium.