CNN Host Chris Cuomo Threatens to Throw a Heckler 'Down the Stairs' in Profanity-Laced Counterattack
A video shows CNN host Chris Cuomo involved in a face-to-face squabble Sunday in which Cuomo told a heckler, "I'll f*cking ruin your sh*t" and threatened to throw him down a flight of stairs.
The video went viral Monday evening. In the video, Cuomo says a man called him "Fredo," and said that was as insulting as the n-word.
"I thought that's who you were," a man can be heard, but not seen.
"No, punk *ss b*tches from the right call me 'Fredo,'" Cuomo said. "My name is Chris Cuomo. I'm an anchor on CNN."
Cuomo followed by explaining that Fredo was a character from the classic movie The Godfather, saying "he was a weak brother." Cuomo then asked if any of the people who surrounded him were Italian.
"It's a f*cking insult to your people," Cuomo said. "It's like the N-word to us."
Cuomo said being called "Fredo" was "a "big f*cking problem, and that it was "like being called a punk b*tch."
"You want that to be your nickname?" Cuomo asked a man who could be seen in the video.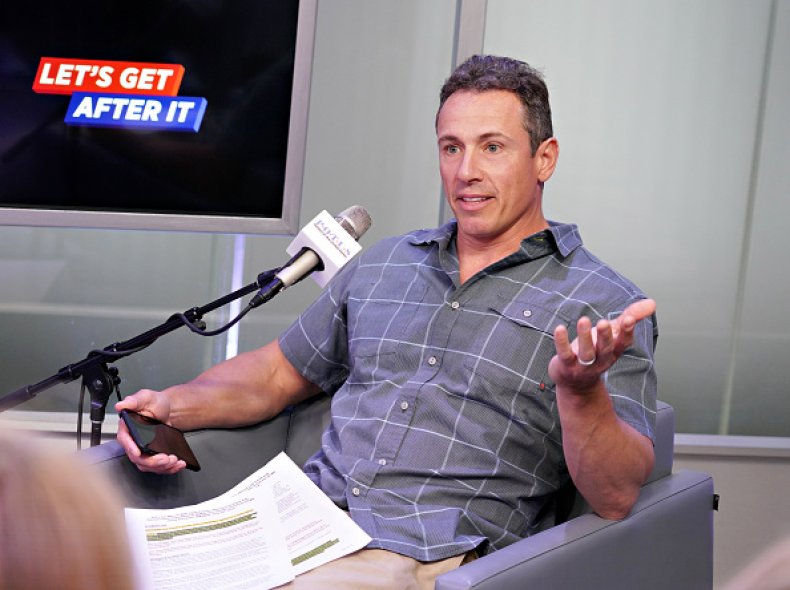 The man said he didn't call the CNN host by the name from The Godfather, in which Cuomo immediately responded.
"You called me 'Fredo,' you know my name's not f*cking "'Fredo,'" Cuomo said.
The two men stood with their faces less than a foot apart in a heated argument. The man arguing with Cuomo took off his glasses when it looked like a dust-up was about to begin.
"I'll f*cking ruin your sh*t," Cuomo is seen saying. "I'll f*cking throw you down the stairs like a f*cking punk."
When the man facing Cuomo asked, "So why don't you do it," Cuomo replied, "So you can f*cking sue?"
Cuomo told the man to "take a f*cking swing" while telling someone to his right to "watch your f*cking hands."
The heated argument continued with Cuomo telling the man, "I'll f*cking wreck your sh*t."
"You didn't know what you were doing when you called me Fredo?" Cuomo asked the man.
The video stopped after 1 minute, 47 seconds. However, that was only the beginning for Twitter, which sounded off along party lines Monday evening.
"Chris Cuomo really said 'Fredo' is the n word for Italians," Twitter user @ComfortablySmug wrote, echoing many Twitter users who objected to that characterization of the name "Fredo."
Others, however, defended Cuomo, including Fox News personality Sean Hannity, who wrote, "I say good for@ChrisCuomo He's out with his 9 year old daughter, and his wife, and this guy is being a jackass in front of his family. Imho Chris Cuomo has zero to apologize for. He deserves the apology."