CNN Host Confronts Cedric Richmond Over Biden Statement That Progressives Have 'Socialist Agenda'
CNN host Dana Bash on Sunday confronted Cedric Richmond, senior advisor to President Joe Biden, over Biden's statement that progressives have a "social agenda."
In a recent interview with New York Times commentator David Brooks, Biden discussed the rift in the Democratic Party between progressives who have attempted to push him further to the left and moderates seeking bipartisan lawmaking. "The progressives don't like me because I'm not prepared to take on what I would say and they would say is a socialist agenda," Biden said.
"The president is saying the progressive agenda is socialist. Really?" Bash asked Richmond on CNN's State of the Union.
"No, I don't think that's what he's saying," Richmond responded, before pivoting to promoting Biden's progressive agenda.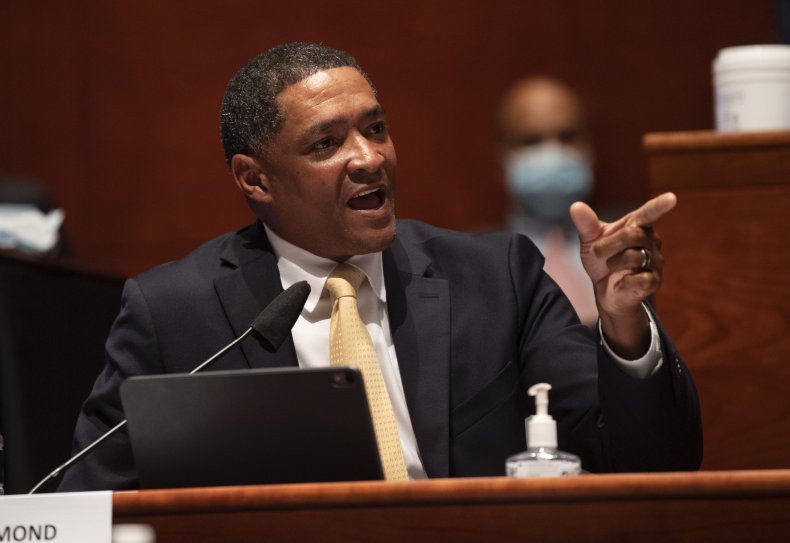 "But what I will say is that the president passed a $1.9 trillion bill that reduced child poverty by 50 percent, Black poverty by 34 percent, Hispanic poverty by 38 percent, AAPI poverty by 22 percent," he said. "That is progressive, it's bold and it's transformation. I think the president is always talking about what he's done, what he can get done and he's not a president that walks around talking about labels. He's a president that just meets the challenges he's faced with and keeps the promises he's made."
Bash pressed further, repeating Biden's statement and insisting "those are his words."
"He's not someone who generally talks about labels which is why this really stood out and I would just say, again, this is his quote, 'I'm not prepared to take on what I would say and they would say is a socialist agenda,'" she said.
"I don't think the definition of the agenda matters," Richmond argued. "I think it's the result of the agenda. And reducing child poverty, investing in families, building our infrastructure so we can compete for tomorrow and making a significant statement and assistance for real policing reform in this country."
The Biden adviser added: "Those are the things that are important for him and those are the things that are important for progressives and moderates as well. We're just in the business of getting the work done."
Newsweek reached out to the White House for comment. This story will be updated with any response.
This month's violence in the Middle East has triggered a standoff between the Biden administration and the progressive wing of the Democratic Party.
Amid a barrage of criticism from the left over his handling of the Israeli-Palestinian conflict, White House press secretary Jen Psaki vowed that Biden's foreign policies wouldn't be affected by lawmakers such as Rep. Alexandria Ocasio-Cortez. "The president doesn't see this through the prism of domestic politics," she said.