CNN Host Calls Out Kellyanne Conway For Falsely Blaming Bitter Migrant Debate on Democrats
CNN host Dana Bash confronted White House counselor Kellyanne Conway on Sunday after she blamed Democrats for using migrant children deaths in custody as "political pawns."
During her appearance on CNN's State of the Union, Conway made the comment referencing the two migrant children—Jakelin Caal Maquin, 7, and Felipe Gómez Alonzo, 8—who died in federal custody.
"I don't like some of the Democrats using these deaths as political pawns," Conway said.
Bash replied: "But isn't that exactly what the president just did?"
"No the president is not doing that," Conway argued. "The president does not want these children to come on the perilous journey to begin with. They are paying now, some of them are paying the ultimate price but many of them are paying these coyotes who don't give a whit about human life."
Conway's comments comes just a day after President Donald Trump took to Twitter to blame the death of migrant children in custody on "Democrats and their pathetic immigration policies."
"Any deaths of children or others at the Border are strictly the fault of the Democrats and their pathetic immigration policies that allow people to make the long trek thinking they can enter our country illegally," the president tweeted. "They can't. If we had a Wall, they wouldn't even try!"
In another tweet, Trump added: "The two children in question were very sick before they were given over to Border Patrol. The father of the young girl said it was not their fault, he hadn't given her water in days. Border Patrol needs the Wall and it will all end. They are working so hard & getting so little credit!"
Trump's statement was not true. The girl's father had said she had enough food and water.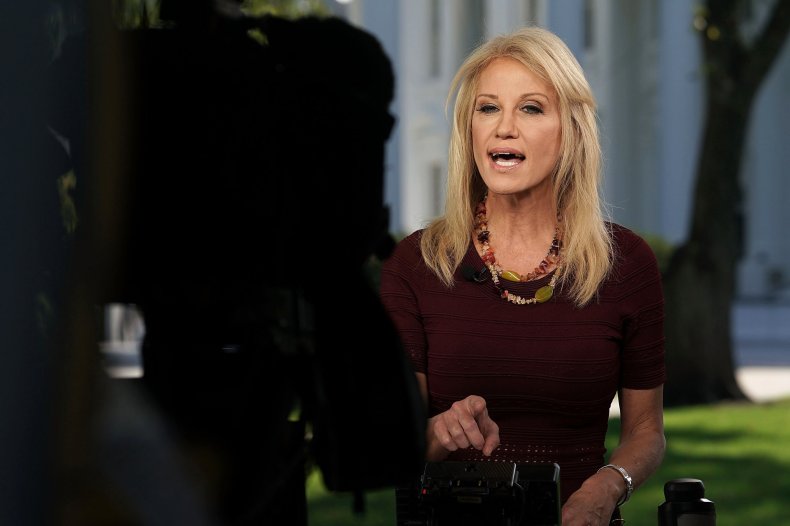 Shortly after the statement was posted, Democratic lawmakers expressed their outrage at Trump's accusations. On Saturday, Rep. Ted Lieu (D-Calif.)—a prominent Trump critic—announced that Democrats will hold hearings on the two migrant deaths after they take a majority in the House next month.
"Even #MAGA folks would concede that @POTUS is not a doctor. He's just making stuff up again," Lieu tweeted. "In January the House of Representatives will hold hearings with witnesses under oath and find out what happened."
While Rep. Gerry Connolly (D-Va.) said the president "apparently lacks any capacity for human empathy" during an interview on MSNBC.